Here we go with update #9 which marks version 1.9!

You probably wondered by now why Halloween never seems to end in Last Knight. Wonder no more! It is now Christmas and Santa made your deepest wish come true. What wish that is? To put all those competitor rider to waste.
Competitor Rider
Well, not all of them, some get wasted in the brand new taverns while some others are still out there roaming the kingdom and getting wasted. But they finally respect you now and will not try to get into your way anymore even if that means their painful death. You could say they respect you more then their own live.
Those other rider also represent now all those houses in the game. Like the house of the dancing fox, of the mad unicorn, of the roasted turkeys etc. They wear the flag of their house proudly (till they die around the next corner) and there are also rogue rider that represent their own generated family (and their rather short legacy). When you crafted the castle yet you will see also rider of your own house but you can just ram them in the side anyways, because it is just too tempting to not do!
Tavern
(Nobody is under the influence of alcohol here)
The addition of the tavern acts as the go to place to hear all the drivel. There you can listen to the tales of the wonders of the world. But luckily you don't have to sit through all that boring slipslop and only get the important bits which is in which direction a particular wonder is located. There is a side-effect to the addition of the tavern though, other riders have been seen riding dizzy on their horses while others are simple sleeping while riding and some have even forgot to put on their armors! That can not end well. (As if it ever would)
Note: There is 0% alcohol included in this game. Non, zero, nada! It is all just apple juice in those barrels.
Oh, those randomly generated other rider now also wear randomly generated hats sometimes.
Traders with faces
You probably also wondered why you could only see the dark silhouette of the traders. Fear not, they are not some dark evil demons that hide in the shadows! They are human beings just like you and me, well, for a big part.
Here is the charming diamonds trader brought to light: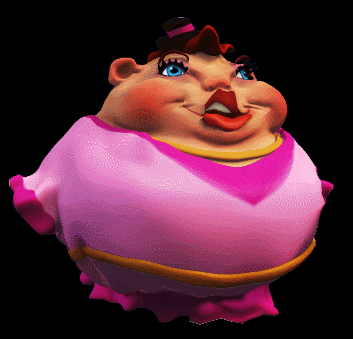 Wait, something went not quite right there, lets try again: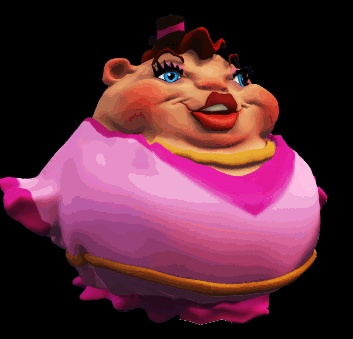 No, that was a wrong parameter, lets roll with this, here they are all right:


Isn't it a dream team? Well, one is getting out of line but that has to do. He just got too much magic in him!
The traders are not shy to comment on the hats you wear. You better take their fashion tips seriously because the right hat can help immensely with trying to survive, because magic!
Extra cameras
The extra alternative cameras have been tweaked quite a lot and you can now choose favorites with the number keys from 0-9. There are default favorites which are basically my favorites but you can make them your own by choosing a camera with the mousewheel or in case of the gamepad with the d-pad up and down buttons. To then save a selected camera on a number simply press left control + the number key you want to save it on. You can then also automatically randomize between the favorites by choosing camera 0. (If you have problems with your mousewheel or d-pad you can also lock camera switching by pressing numpad 5) Don't forget, in first person you can instead zoom in and out.
Some Free Games
I participated in 3 game jams recently and out of it came 3 little games you can download:
"Where Is My Hammer" Everything can be smashed to pieces and there is a hammer. Created for the Indies VS PewDiePie game jam.
"Shotmephrenia" A FPS in which you have to shoot no one but yourself! Make perfect trickshots, figure out how to reflect the bullet over multiple panels and run and jump to catch your bullet! Created for the 7DFPS game jam.
"Nowhere" A very small but deeep artgame that messes with your head. Created for the Ludum Dare 31 gam jam.
Here is the whole collection: Itch.io
Here now the whole change notes list:
notes wrote: - Added Trader visuals
- Added Tavern
- Added hats, flags and color randomization for other rider
- Added sleeping other rider
- Added other cameras hotkeys with custom favs
- Tweaked other rider to be much less
- Tweaked other cameras and added 2
- Changed other rider to not strafe in front of you
- Changed other cameras gamepad switch to d-pad up down
- Changed other cameras to overwrite text-fx per camera type
- Changed loading intro
- Changed endless hat droprate to be high (it is x-mas)
- Improved hats inventory menu
- Improved sounds system
- Improved music system
- Fixed bug with fat strength property
- Fixed ghost other rider colliding
- Fixed music system issues
- Fixed magic lance visuals not showing up anymore in boss level
- Fixed rare you are dead message stuck
- Fixed other cameras with finished camera bug
- Fixed cannon cinematic camera glitch
- Fixed a issue with 2 custom advanced graphics settings getting overwritten
May you have a smashtastic experience and merry x-mas,
David Hagemann
Toco Games
@TocoGamescom - Lastknightthegame.com
P.S.
The hat drop rate in the Endless modes is now pretty high because it is x-mas time! Want to play the Big X-Mas Chow Down mode but don't have a wooly hat yet? Here you go: Tocogames.com