Hello everyone!
Today can finally announce something I've been waiting a long time for: Nuclear Cataclysm has reched Beta status at last! So here's everything about the test, the general progress and everything else.
Since the last update, a lot has happened in the mod. Besides fixing the problems from the smaller test I wrote about in the last update, there were a lot of changes in the level design, mission scripting and other things. I also finished the intro movie (there is a version on youtube, but I don't think I'm going to release it :b) and some other things like the menu background or the credits sequence. Now it should be a nice, inherently consistent experience to play NC from start to finish.
Now everything, including the voice acting, things like facial expressions, music design and of course the maps themselves are in a state that I'm personally satisfied with, and that's why I can finally start the beta test. Independently of the test's outcame, it is a very big step towards the release, as it is the last planned test of the mod.
---
The beta test, starting today, is conducted by a few fellow Crysis-modders, whom I'd like to thank very much for the testing. If the test turns out well, it shouldn't take too long until the mod is ready to be released. I'm quite sure it will be anytime this year, but again, I don't want to say anything before I'm sure I can stick to the date.
As I announced in the previous news article, I'm also working on a new trailer now, since the first NC trailer is really outdated. Originally, I wanted to show the trailer today when the beta is ready, and I've also finished a rough sketch of it, but I'm not yet satisfied with it. Maybe at the next update.
---
As a little compensation that the trailer is not ready, here's a small new screenshot. It's taken from the second map, but I don't want to say too much about it.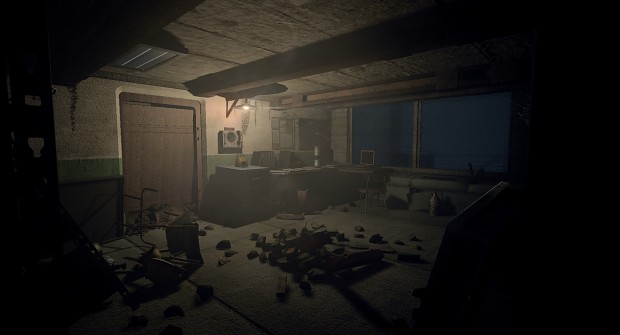 That's about everything for now. I hope you like the good news and the screen. As always, I'm very happy about any comments. :)
Greetings, maniac2109