Hi all,
To begin with, I'd like to thank everyone who was helping us with testing the new controls and for providing so valuable feedback. It was incredibly insightful, thank you!Majority of the players has agreed that the new control scheme works better and it should become permanent. However we still think that there is room for improvements, and we would like to try a few more things in the future, besides we want to be sure that when the controller support is in place you would have the exactly same experience as if with a mouse and a keyboard.The freelook mode is still there (to activate press "X"), if you have issues enabling it, try to delete Setting.txt file, it should help.
So what is new in this update?
Hybrids
Those of you how were playing the so called "Beta" build, might have seen them already, if you haven't here they are.
The Mother - a female version of the Gaunt, has less HP and deals less physical damage that her male counterpart, but her poisonous spits have much greater chance to poison your character.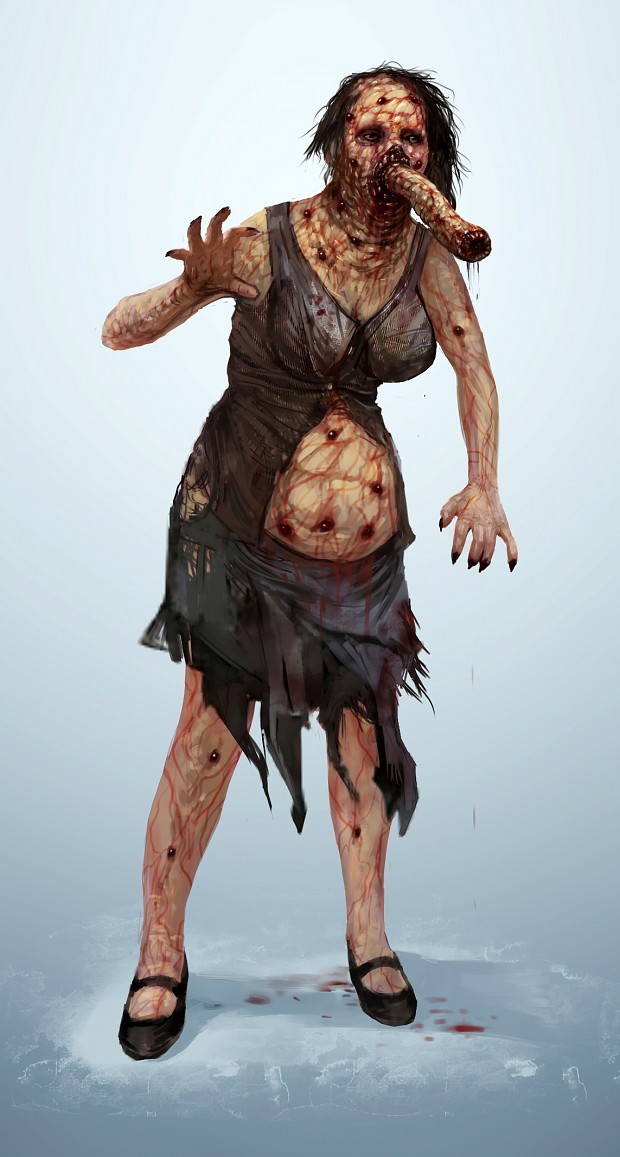 The Step Daughter - a fast and deadly hybrid, almost impossible to outrun her on foot, inflicts significant amount of damage with her brutally disfigured, sword-like arms.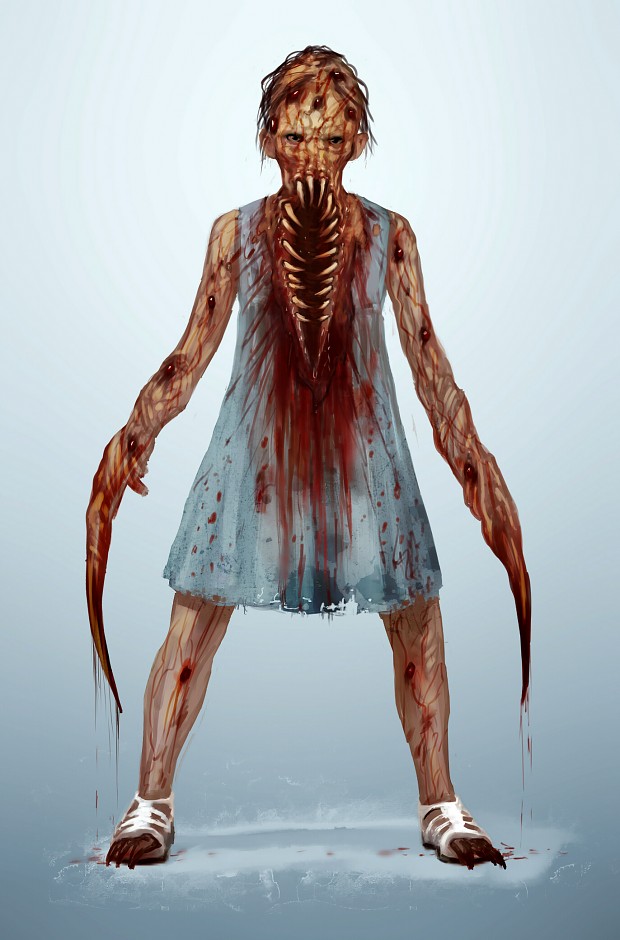 The Widow - a female hybrid whose face were completely melted off by an acid secreted from the some kind of glands on her head. Her sharp claws cannot penetrate heavy armor, but even a scratch will intoxicate the body and prevent blood from clotting, leading to a death from blood loss.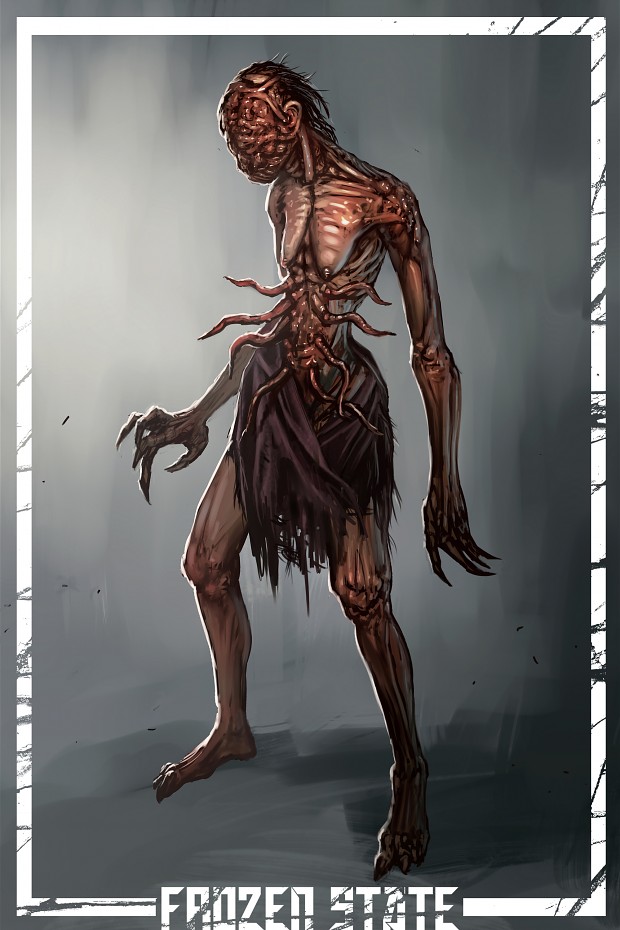 The Spine - sometimes even being dismembered, some parts of the hybrids' bodies can continue to live and evolve as unique, self-contained organisms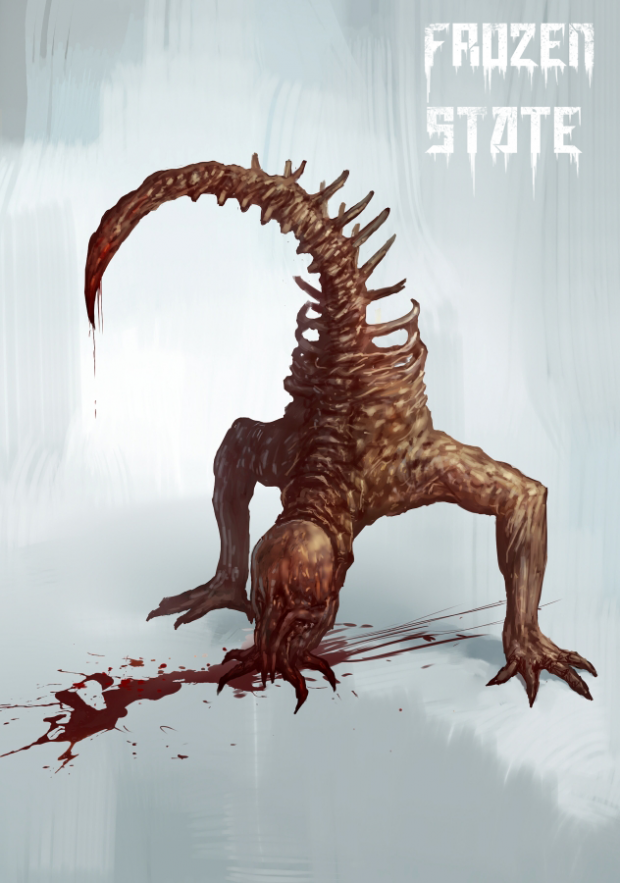 The Piecer's attack and vision distances were slightly nerfed. We also decided to increase the amount of ammo generated in the world that you could have slightly better odds against the new enemies, which are all quite fast.

New Weapons
So, the energy weapons are finally into the game, though for now, until NPCs are still in work, you can only obtain the energy weapons by killing Gargantua. The drop chance a quite high you won't need to kill a dozen of them to get a cool gun)
Maser Gun



Maser Handgun



B.P.C. - Big Plasma Cannon



Laser Sniper Rifle


World
The size of the world has grown a bit more again. If we combine all 51 location in one it will be just slightly over 5 square kilometres.
With the new system of spawners it became possible to randomise entrances in the underground levels, for now it works only in one "Uncharted" location, but as I make more underground levels, I'll be steadily adding them to the old locations too.
Misc
Now when you consume a drink, food or a med kit, you'll get a notification that this item was consumed. It also accompanied with a corresponding sound like chewing or drinking water, it's not a big thing but provides additional feedback to your action and just feels cool))
Bugs
As usual, you all have been super helpful with allocating the bugs. Actually, we fixed a few very serious bugs:some enemies weren't saving properly when you travelled from one location to another. It means that whenever you return to a location that you had visited there may be no enemies at all. [Fixed]inventory list was distorted or appeared like in one line [Fixed]disassembling multiple items had a bug that could give you hundreds of resources [Fixed]infinite loading on the Gas Station location [Fixed]some other minor bugs
VERY IMPORTANT: If you notice that you frame rate dropped significantly, delete the Setting.txt file, for some unknown reason the new version sometimes doesn't wipe the old file and it causes an error which makes a call every frame affecting the performance.Thank you,Devs