Work on Z-Exemplar is progressing. I've recently overhauled some stuff under the hood and that's taken up a big chunk of time but I've been able to continue adding to the levels and putting in a few more bosses also.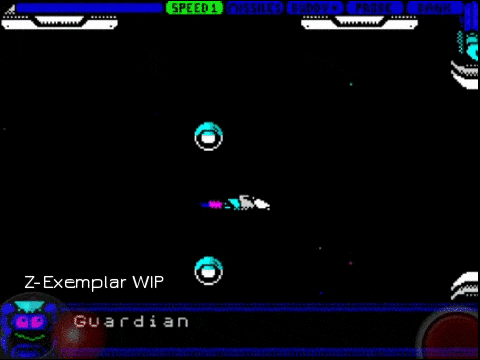 A tech level boss puts in an appearance. And he's not too happy!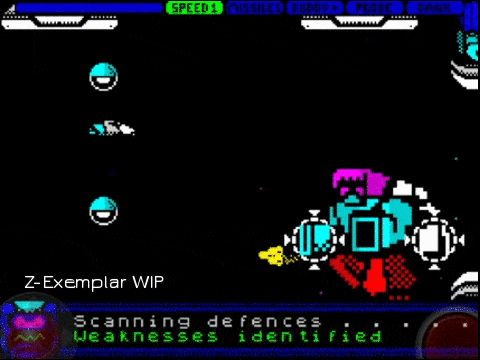 He tries to hide using a cloaking device but my targets are locked on to his weak spots!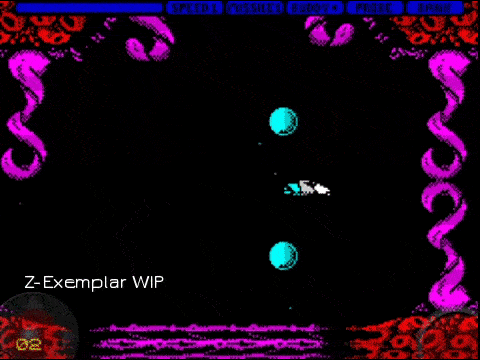 This flesh planet boss is one ugly mouther!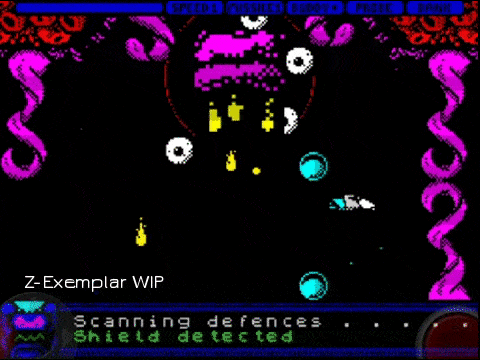 Spitting? That's not nice!
Hope to have another update soon.
Thanks for looking!
E.