Update 8.31. Characteristics and Auction of goods
---
Steam-client will update automatically
Download the new client version...
Play directly in your browser (Chrome and Opera only)
---
Improvements and fixes 0.8.31
Added new construction - Shop. Unlike the Vending Stand, there is 10 places for sale and Shop can not be destroyed with a melee weapon.
Added new construction - Auction. With it, you can see all the purchases on the server and even pay for instant delivery, if you do not want to go for the goods.
The first edition of the characteristics was implemented. At the start of the game all the characteristics are equal to 5 units.
Effects of the characteristics is described here. Red text says what has already been implemented. Black - what will be done in the near future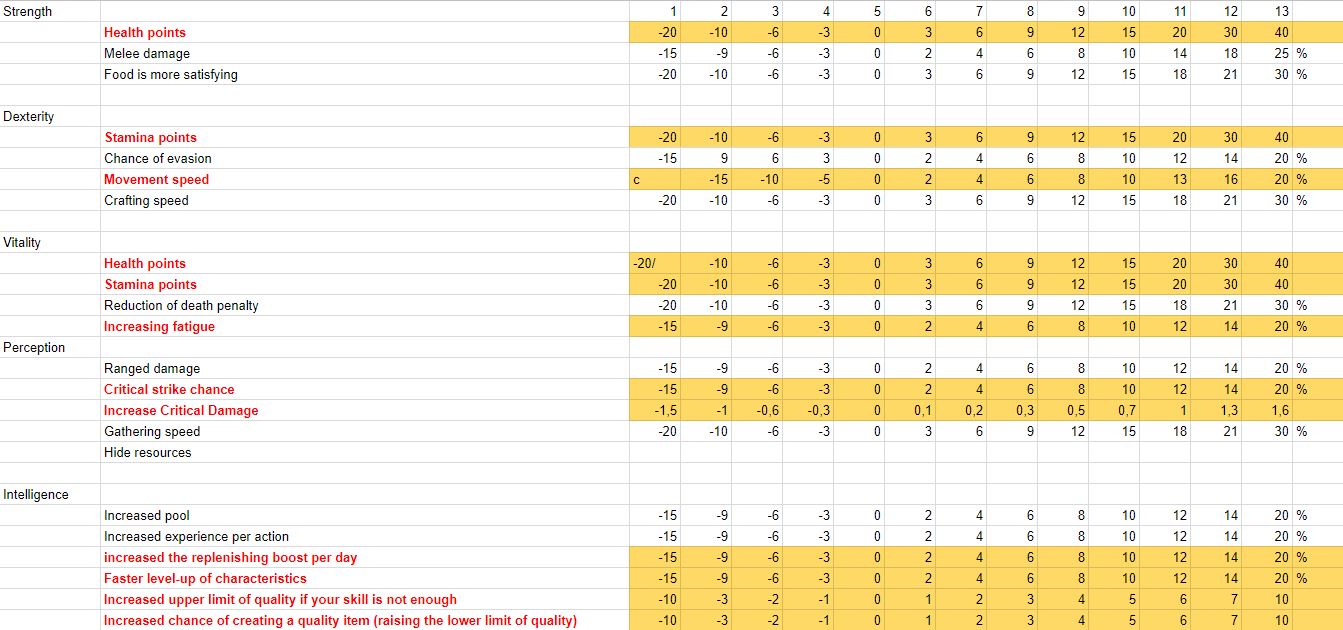 In total there can be no more than 35 units of characteristics, and if you want to raise the characteristic above 10, then it will take 2 units.
Any characteristic can be set to increase, decrease or block its growth or reduction.
For the growth of a characteristic, it is necessary to perform the actions or skills associated with it. Characteristic can only decrease if it is chosen to reduce it.
Implemented language channels in the chat. Now, depending on the chosen language in the game, you will have a separate channel for communication on it.
The global channel has been renamed to International. We urge you to communicate in it only in English.
Changed the logic of obtaining spices from stores, now it is correctly divided into stacks.
Fixed a memory leak after hits and shots.
When you press the P key, now displayed additional parameters for tracking objects in memory.
Fixed the logic of disappearance and appearance of physical bodies when changing the state of the object.
Fixed a bug in the logic of the disappearance of players and animals from the screen, which could lead to the wrong appearance of stubs-icons.
Fixed a bug of generating click zones for objects in the simplified display mode, enabled by the L key.