The Halloween update is now live! A bit late but still not too late.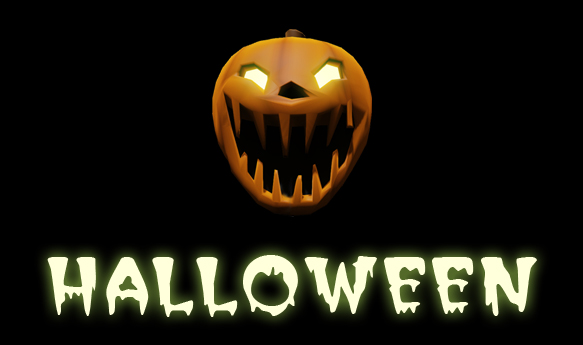 Halloween
You will now find lots of pumpkin hats as well as enemies with pumpkin hats. The drop rate of all hats in Endless Journey is greatly increased over the span of the event. It will probably last some days into the next week. Because it is Last Knight's last night's Halloween event! Or last week's or something!
Competitors
Brand new are competitor rider that roam the world like you do. But have no fear, they are not the smartest, nor the strongest, nor the fastest, nor the bravest. So they probably die sooner then you do. They will also grab coins though, so you might want to get rid of them with a friendly joust in their back. Alternatively you can just ram them in the sides like you would do in the game Burnout (Just with horses instead of cars and ragdoll goodness)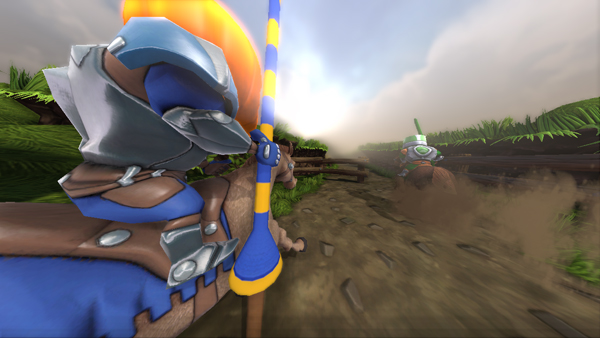 Don't ram them in the back though because that will result in a Smash-Up! Those riders are slower then you so you will automatically catch up to them but you can also accelerate that by bunny hopping. Get them before they die! Poor bbbbbaaaaaaaaaa sssssssssssss ketballs.
There are also scary skeleton riders which are not even a tad more intelligent. But they have at least the excuse that their brain is already rotten!
Also pretty brainless are the ghosts, yes ghosts! But don't be afraid they are as fast as the wind and with it quickly gone.
New Cameras
Not 1, not 2, not 3, 37 new cameras are now in the game! They cover all kinds of views while a lot of them are not very practical yet really cool to watch! There are also just FOV variations and the first person FOV can now be changed by simply using the mousewheel. Here are some of them: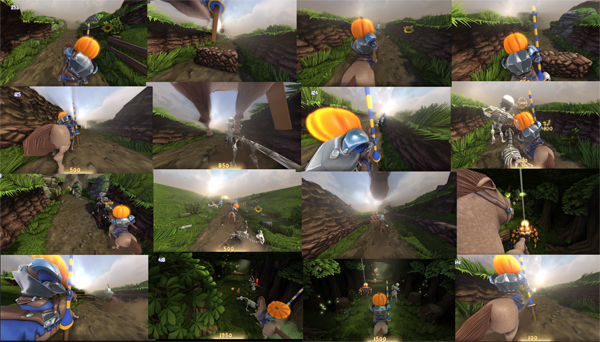 Click it for the full view
Here are a lot of them in action:

You can simply change the 3rd Person Camera with the mouse wheel while playing. There is also a randomization on slot 0, it changes the camera randomly every few seconds which makes it very cinematic but also really crazy. You can see the number on the top left when you use the mouse wheel. Most of them are pretty experimental and there can be clipping and cameras just going through obstacles.
Dancing
Yes, you can now dance in Last Knight! I discovered dancing by accident while making the Rogue Rider Tutorial images. I just implemented somethings that let me force a ragdoll to different sides with pressing keys to get this images: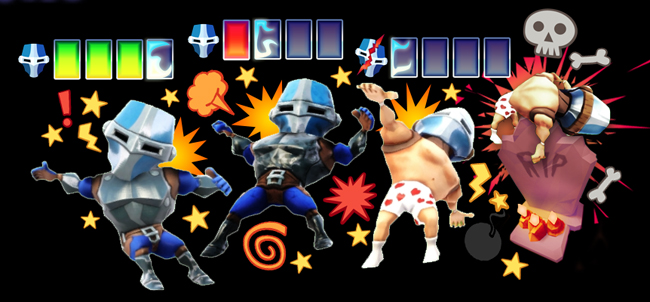 As it turns out it looks like dancing (Not the best dancing but pretty good from my point of view)
You can now dance after every region passed in the Rogue Rider Adventure mode and when you die there and when you found a Wonder of the World. You can also dance as many times as you want then in the trophies screen to celebrate your "flawless" victories!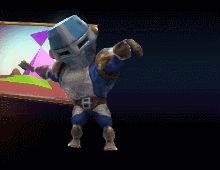 I can dance!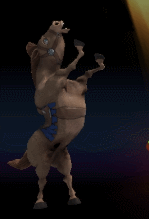 My horse can dance!
Buy hats and transform hats
No, not with real money! Who buys unreal hats with real money? Anyway, you can now buy a random generated hat with lots of gold and alternatively randomly transform a existing one. (Let the same hat type generate new)
But you only get those options in the customize screen after you purchased the new castle with lots of gold. This is for Endless Journey only.
Rogue Rider Adventure Tutorial
As mentioned before there is now a little tutorial for the Rogue Rider Adventure mode which gives you the basics you need to know. The inventory has been also made more clear.
You can see the tutorial also in the loading screen when clicking and you also see now stats flying in while the world gets generated.
Performance
I made some discoveries performance wise, especially over time the performance is now significantly better.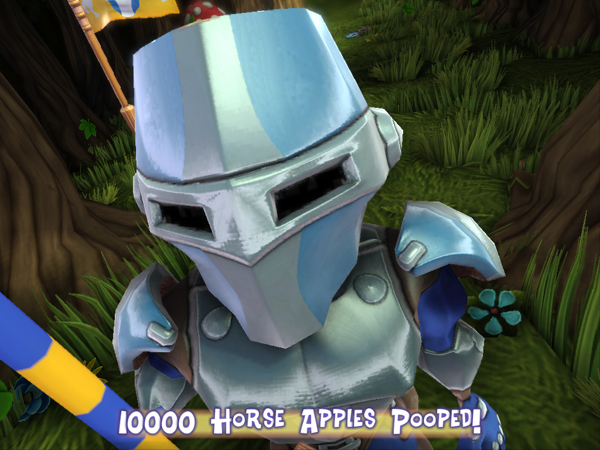 No, it was not all the poop ragdolls! But most had something do with some things not getting cleaned up.
Here is the change notes list:
notes wrote: - Added other riders (Smash able AIs riding through the world)
- Added randomly generated Pumpkin hats
- Added 37 3rd Person cameras (change with mousewheel while playing)
- Added First Person FOV on mousewheel
- Added Dancing (Region passed, RRA death and Wonder of The World screen)
- Added Hats buying and transforming (New castle required)
- Added Tutorial for RRA
- Added Stats showing for RRA loading
- Added intro forHalloween
- Changed Endless Journey hat drop hate much higher for the Halloween event
- Changed RRA gamepad camera rotating to be indirect
- Improved Performance (lots for over time)
- Improved cinematic cameras (mostly canceling)
- Improved Inventory (easier to understand)
- Fixed Knight quests start text taking over to RRA
- Fixed RRA camera unlock button issue
- Fixed Knight endless mode unlock text not showing
- Fixed some Camera options being still attached to presets
- Fixed some spaces missing in the RRA armor reward screen
- Fixed a load issue with old save games
- Fixed rainbows disappearing bug
- Fixed some issues with the new music system
- Fixed "Careful! Explosive!" achievement not working
- Fixed a issue with distance setting
May you have a Smasssshhhhhtaaaaaastic Last Knight's Halloween,
Dead Hanged-Man
Toco Games
@TocoGamescom - Lastknightthegame.com