BlackSector: Subject H.O.R.I.Z.O.N.
Update #7

---
Hello again,
we have our new website online. Now it is time for the awesome BlackSector Community, where everybody can discuss about BlackSector and stuff like that. So please check out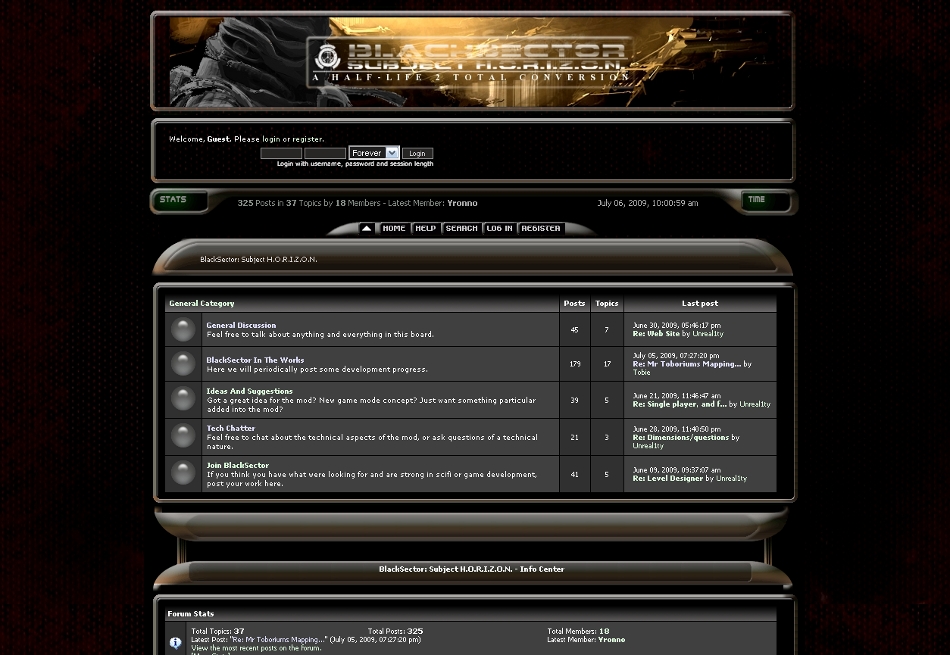 and give us a try. You can also have a look at the job openings there and get exclusive media updates from our team.
So the sefcond point, i wanted to share with you i another Featuring. We are featured in the latest Modcast episode S02 E18. Thank you for the kind words by the way. You can listen to it right here:
ModBlog Group Videos & Audio - Mod DB
---
See you on theblacksector.com,
Unreal1ty