After a long thought about this we decide to move all our GUI to the new Unity's system UI. I took only 20 minutes to get that the new UI its really awesome! Create all UI again in 2 days and looks so much awesome! still its WIP of course.
Inventory Screen

Also now the player can create 5 different build profiles for the character so you can create base damage / heal / defence or anything you want and save them.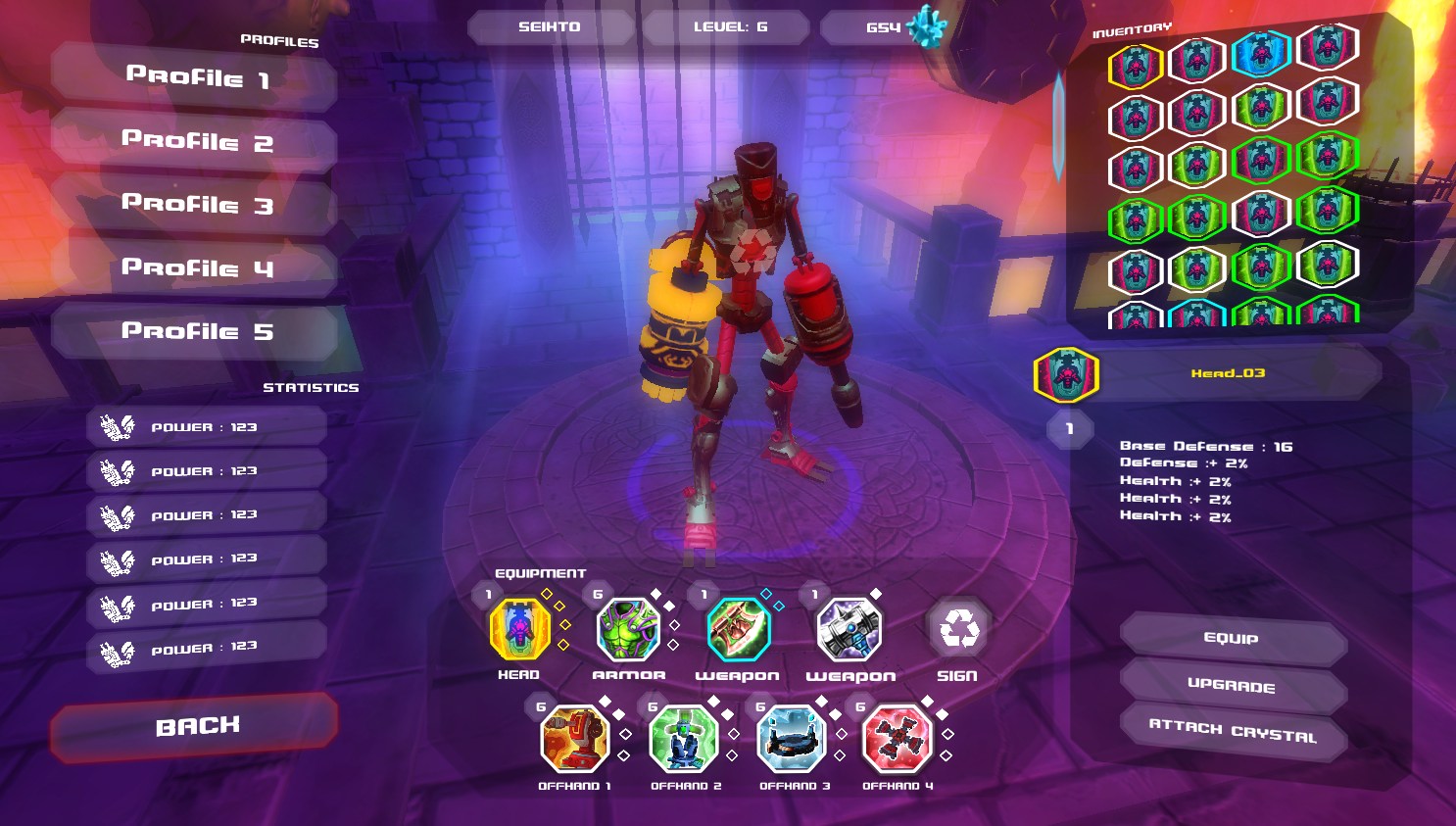 We also finished 2 more basic functions of the game
Upgrade Item



The player now can spend crystals to upgrade any item (armour,weapon or offhand) until level 10. The cost for each upgrade based item's rarity and current level.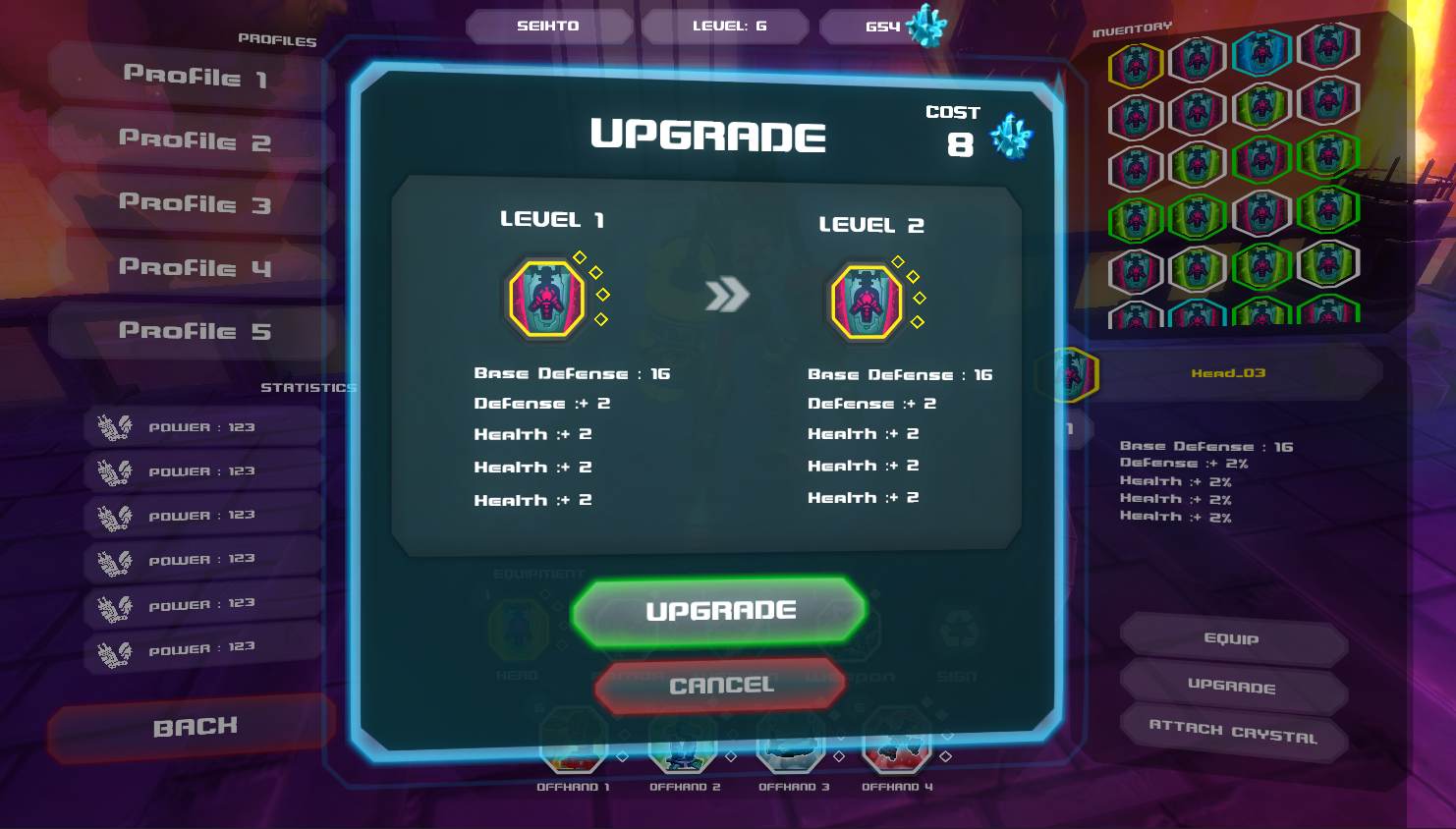 You can attach any crystal you found on any item to boost your /or items statistics.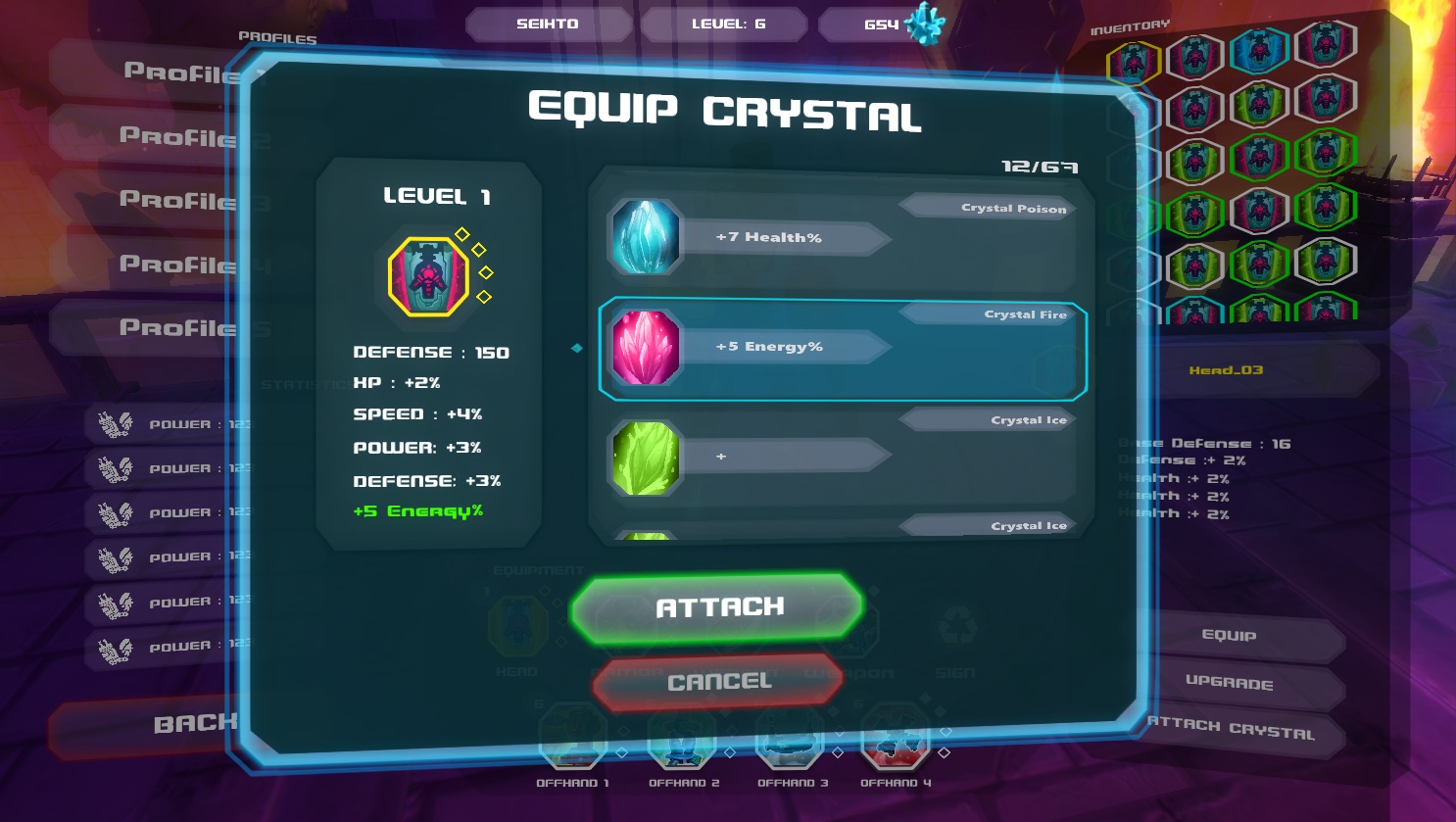 Also edit the login screen with panel news and forgot/register buttons.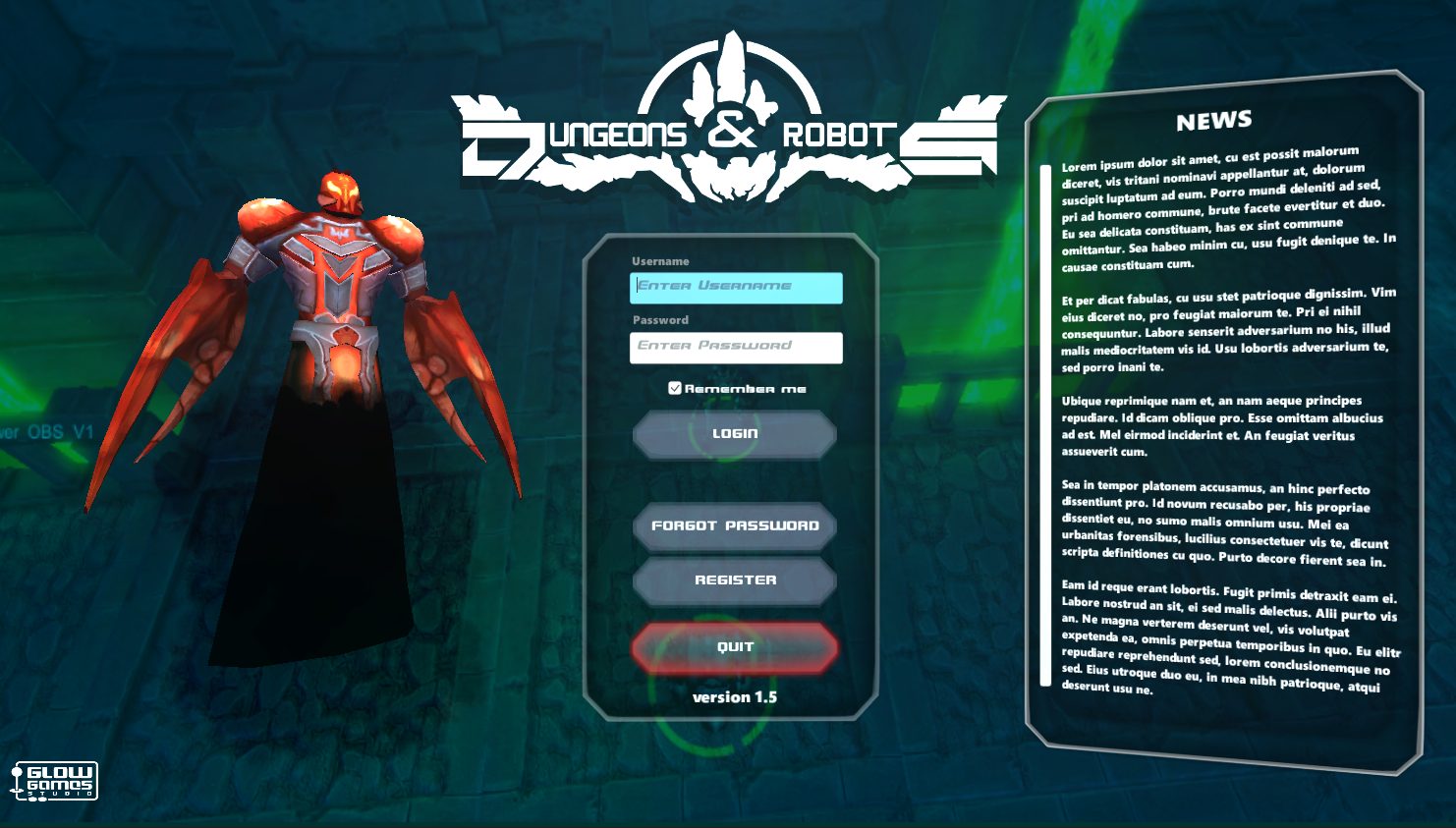 We are currently working on some new traps and obstacles but we will post about them next time.
Let us know what you think!
Thanks for your great support!! :)