Hey again all. I am yet again suffering from another cold, plus trying to get my sleep patern back to normal after all these long nights working on stuff,in game news I got my reference I had been waiting for through the mail, those who may remember a while back, I ordered the High mobile Emeraude Unit from AC2AA on Ebay made in 2001 and used that as reference for 3d parts, well a while back before xmas I ordered more AC2 and AC2AA parts from Kotobukyia over ebay and looky what I got :O
So expect parts from Zio & Emeraude to slowly popup including arms, legs and cores.
Unfortunately I was messing around with Ethermaster abit too much and one of his ankles broke >< gotta fix that right away as Kliens AC was easily the most popular AC from the PS2 era of games, and seeing as I have been after its figure for roughly 10 years.... well I dont wanna spend the same ammount of time looking for another >.< (Ethermaster goes for alot of money on ebay normally , and normally AC2 figures only ship in the US).
In other related news those who havent watched our most recent level teaser below, heres another chance for you to now :D
I am gonna cover the level abit better with commentary when I get better, so I can explain the idea behind it, and what it took to create it, as a little insight into the dev process from my POV.
And finally...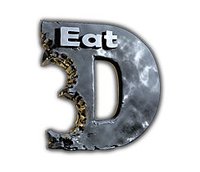 Recently I made my mind up to get one more of the Eat3d Unreal tutorials online, most of them I had got from online from friends, but I wanted the most recent one the one that covers Unreal Scripting, as you may remember I said I wanted this project to be a learning experiance more than anything, and I created a work chart to cover what I would have to do and coding was last, and seeing as how I have dabbled in everything else, I am going to keep my word an decided to start trying to learn how to use Unreal Script.
I took coding back about 5 years ago when I was in college as my first subject, but I didnt really get into it very much, as you can all tell I got more into the art side of things, and 4 years after down the line I decide that I want to take it up again purely to see how far I can go with it, so I purchased the tutorial via Eat3d.com
In hopes that it can teach me what I need to know, I know I can easily get a massive ammount of tutorials online, but some of them dont cover it in great detail, and some well they dont explain stuff well enough, so I decided to seek help, my parents gave me half the money towards it, and I am currently brushing up on it to see what I can achieve with it.
Anyway, thats all for now, I will hopefully get back to you all soon again with more news.
-Dave