More Object Interactions
I wanted to make the player think when interacting with an object. As a result I have added multiple interactions for each object. Each interaction has different levels of stamina cost and fear (dealt to the AI). The more unexplainable an interaction is, the scarier it'll be for the AI.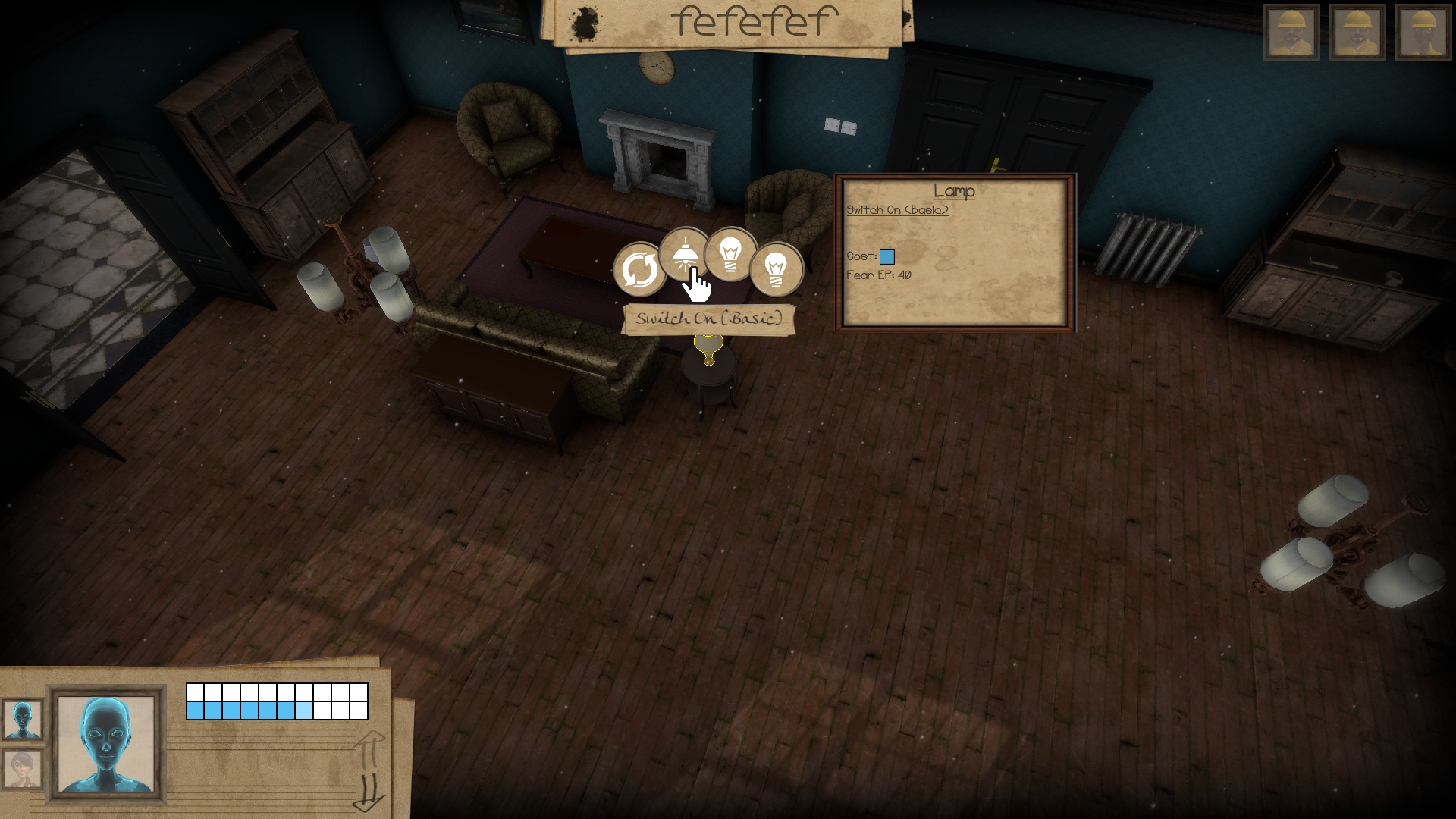 Here is a video example of different interactions for the lamp, ceiling light and more:
Fears & Guards
To give the workers a bit more of a personality, I have given them some strength and weaknesses. In the case of the fear emotion, each worker have individual fears and guards (against fears). Some examples include:
Logician (afraid of unexplainable events e.g. chandelier spinning)
Multitasker (does not deal well with multiple events)
Object Fear (becomes afraid of individual objects overtime)
The workers also have general strengths and weaknesses. At the moment they only have sense strength/weaknesses. In this example below, the worker has great eyesight but terrible hearing (as seen in the vision cone/hearing radius). This affects how the worker spots an object that has been interacted with, which the player must take into consideration.
Finally here is a video showcasing gameplay with the above features as well as many more.