Update - 3
UI-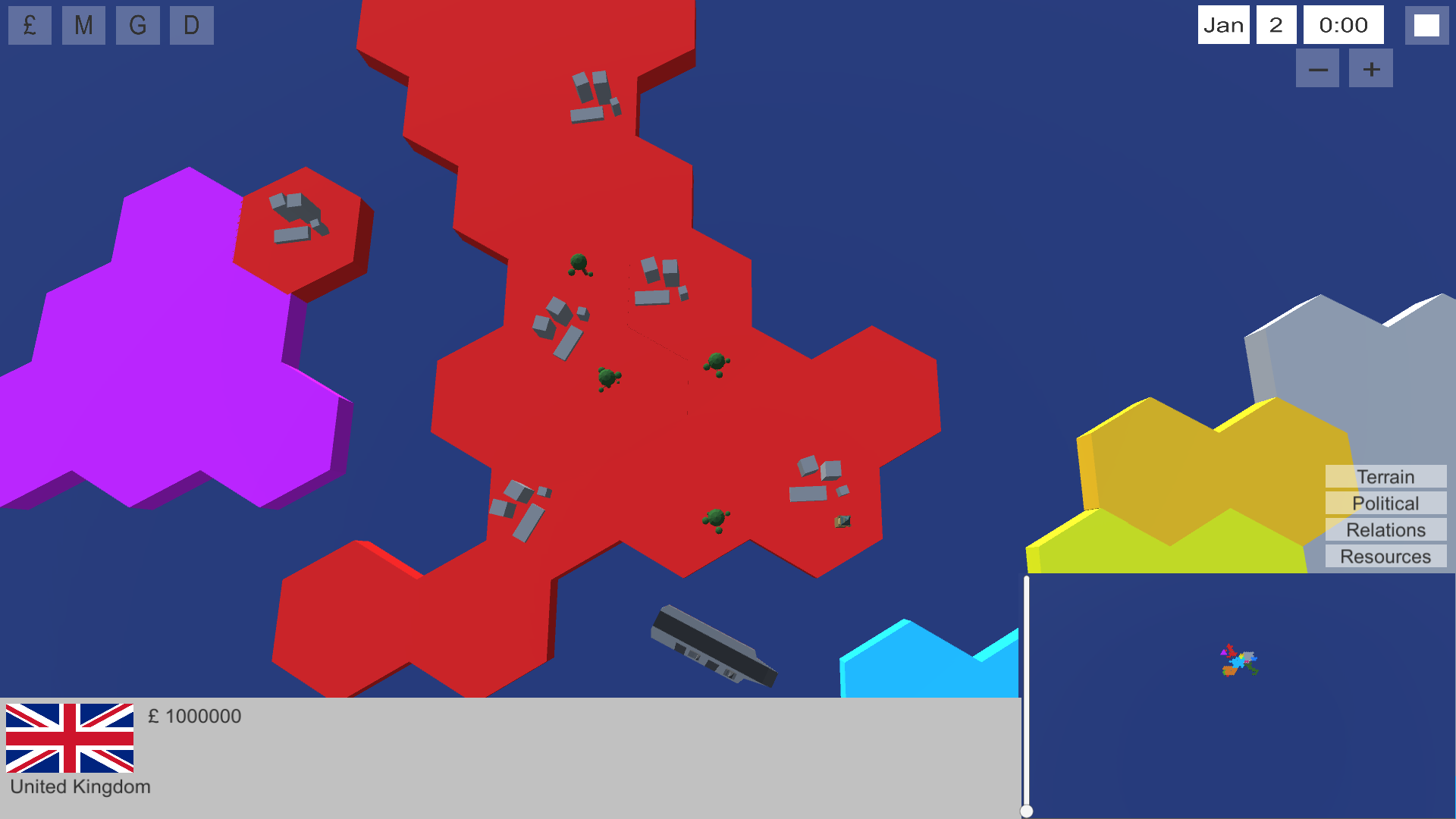 The four management tabs have been added. These open the windows to Economy(£), Military (M), Government(G) and Diplomatic(D). A month, data and hour counters have been added, however they still need some work. A pause button has also been added, bringing up the pause menu.
Management windows-
At the moment they are mostly just UI and nothing else, however they act as a frame for me to work from. They may also change throughout development.
Economic:
This window allows you to see how much money you have, how much you are making monthly (or spending), unemployment percentage, state factories and private factories. It also leads to the budget window, allowing you to set how much of your total money you spend, and how much of that total money is split among the three areas (Military, Government, Diplomacy). At the moment, earning is decided by how much you are gaining from Tax and you make your earnings at the end of every month. The three budget sliders also cap when they combine to make 100%, although there are a few bugs that need fixing .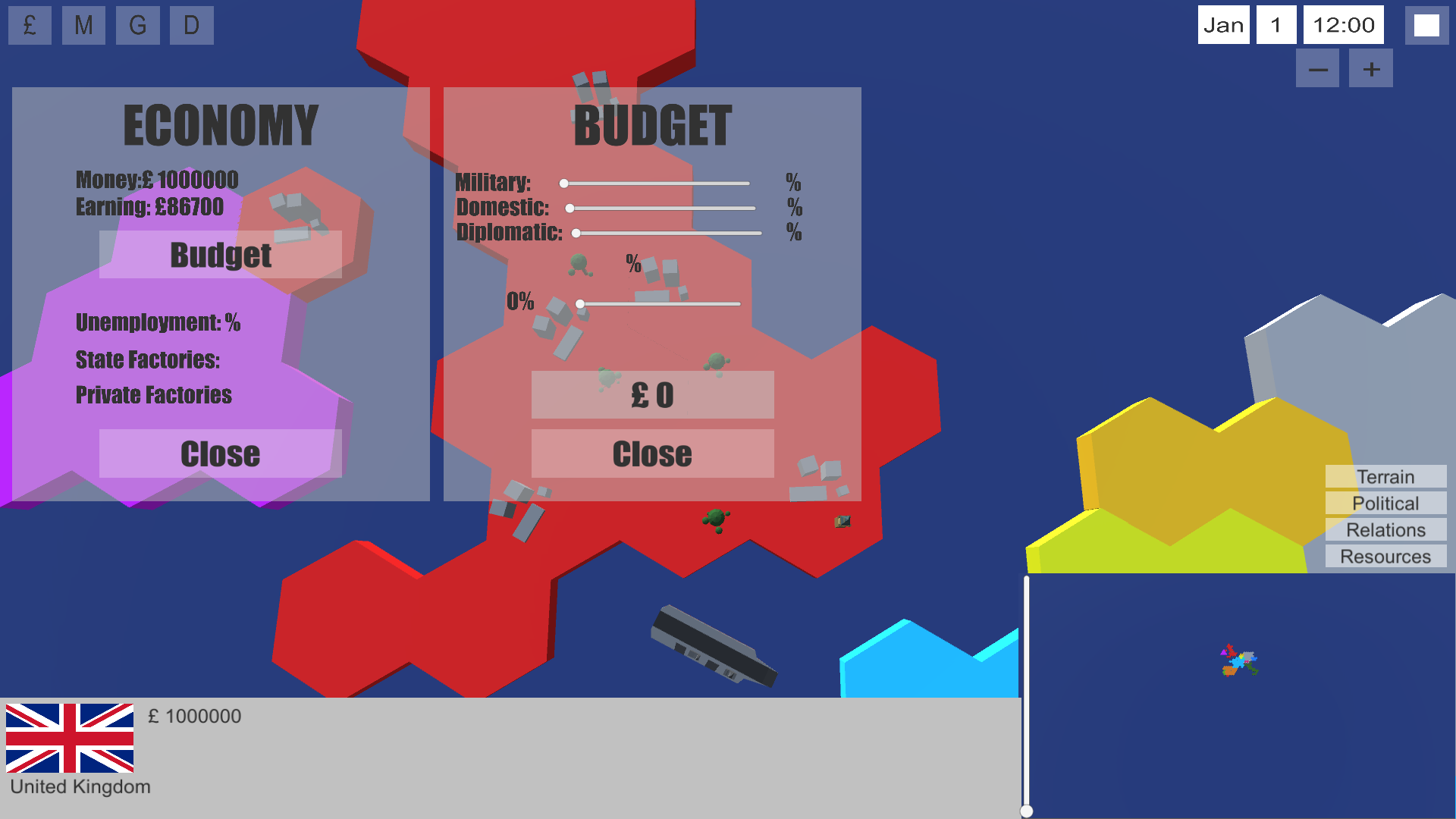 Military:
This window allows you to set how much of your Military budget goes into certain areas, research, construction and secret service. It also has three buttons that lead to those categories windows.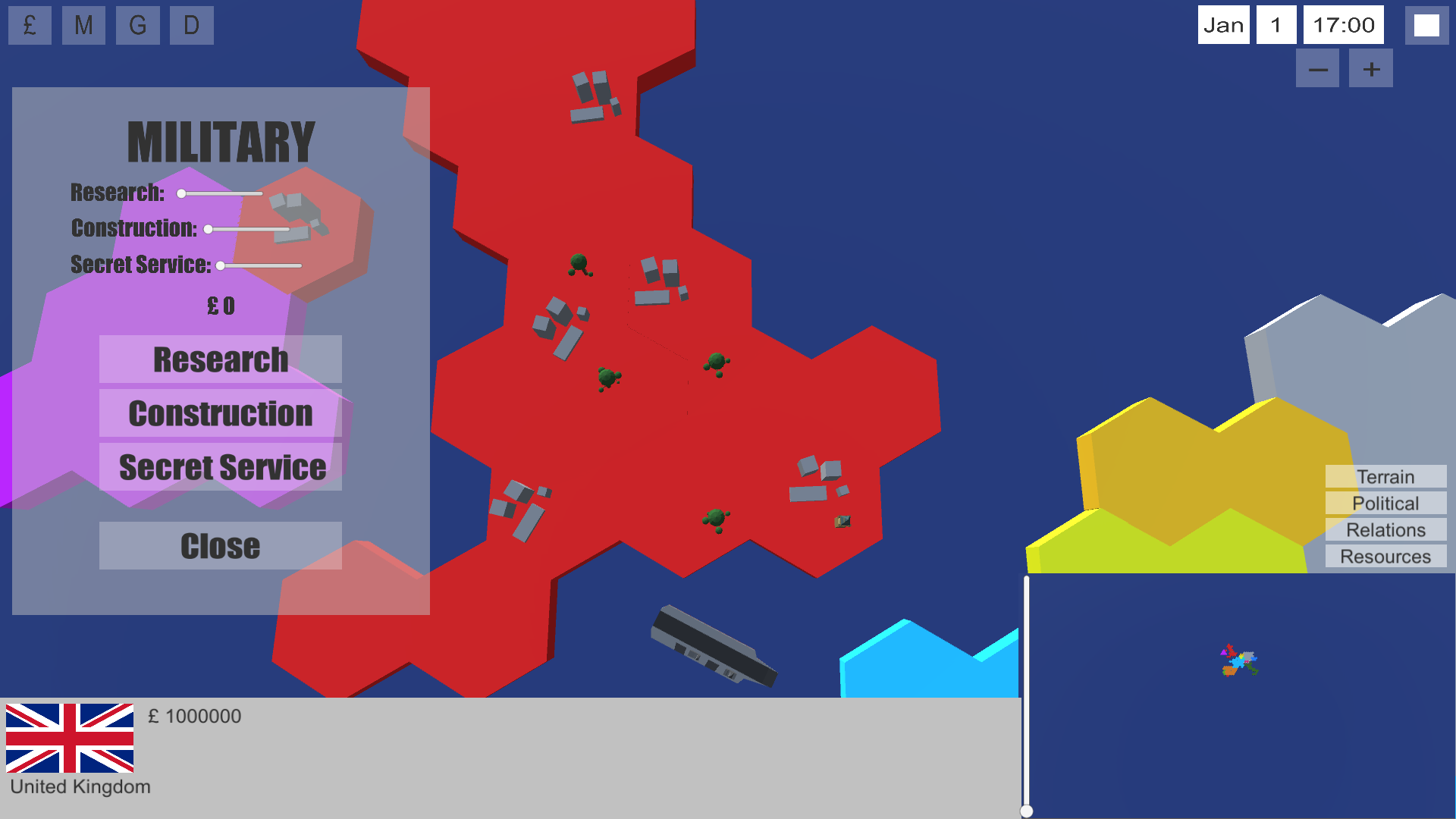 Government-
The government window allow you to view your ideology, party name and party popularity. It also allows you to change your laws, join, create and manage organisation (NATO, EU, African Union etc) and construct new buildings and other projects in your nation.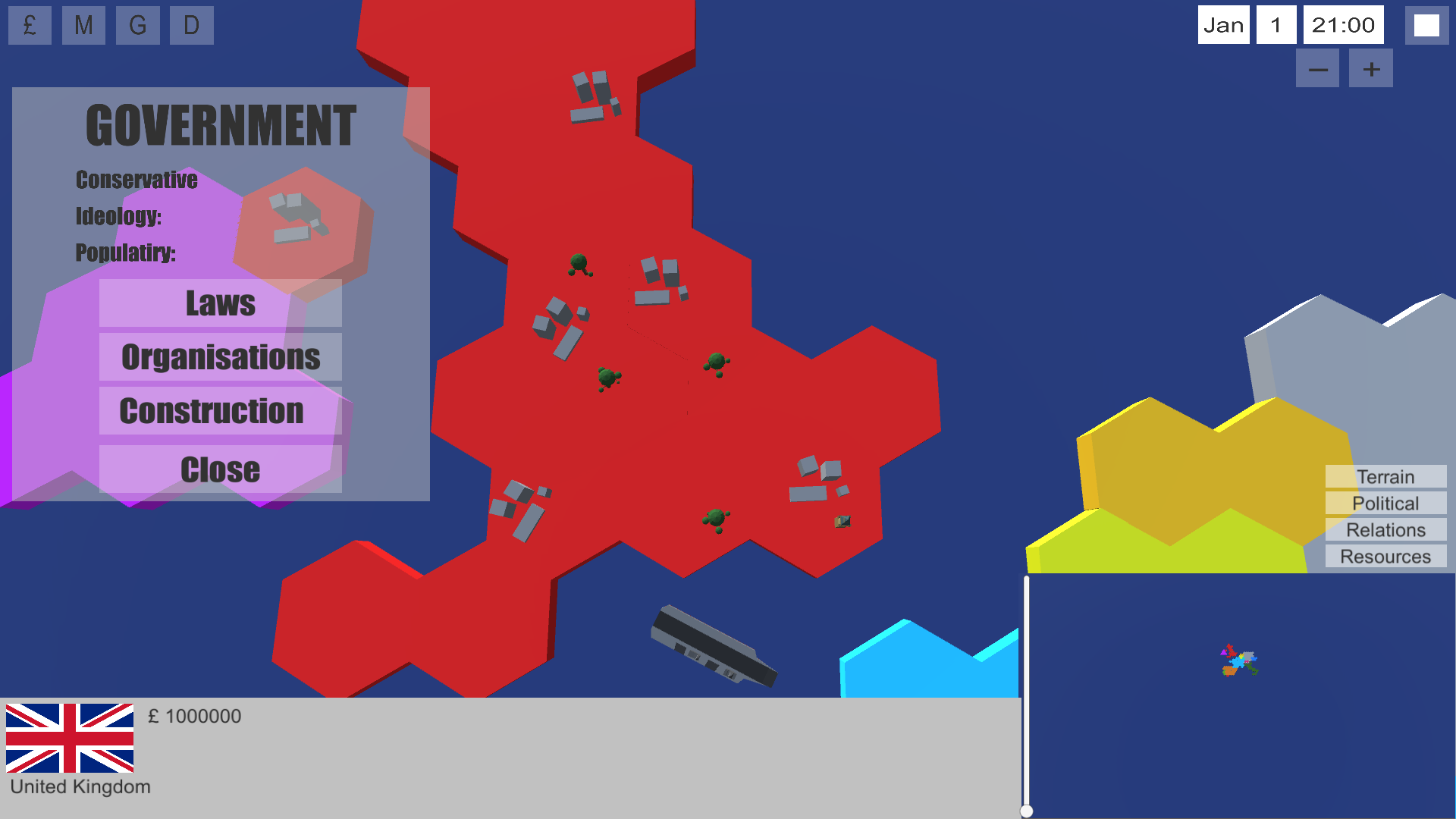 Terrain Types -
Om the screenshots above, the new tree models can be seen. They represent forests, and reduce ground unit movement by 30% (Can be changed with unit modifiers). I have built a system that makes it very easy to add new terrain types such as hills an valeys, however I'm still working on ways of making them visible on the map.