So Welcome back again everyone,
I wanna start this update by celebrating in the fact that after around 6 months of job searching I finally have a job :D,how does this effect production?, well I used to use all my time developing things related to the project, so now that time has been cut in half, but it wont stop me from working hard to get this project done to the best of my ability.
So whats going on so far?, well apart from me playing Transformers War For Cybertron and almost completely wrecking my hands playing it 2 days straight, I have been adding rigging to the skeletal meshes so that they can move similar to Limit Breaker, the process has been annoying and long but I managed eventually to get everything working.
So what is rigging?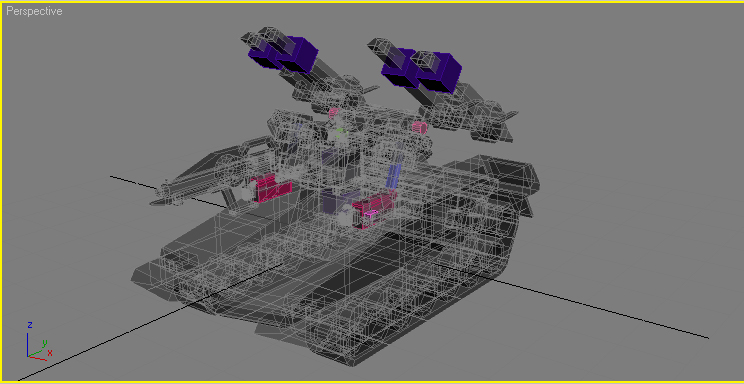 Rigging is the process of setting up bones for the skeleton of the mesh, then applying weights to each vertex so that they move correctly, in the picture above you can see a wireframe of one of the characters, inside that wireframe are blocks and different shapes that make up the custom bones I use to create the skeleton.
So, Now I am just finishing off the rigging for the main cast and its onto the other stuff :D
Back soon
-Dave