Hello everyone! So let's start this week's update with something we publish for first time : main character concepts.
Here its the default silhouette of the main character.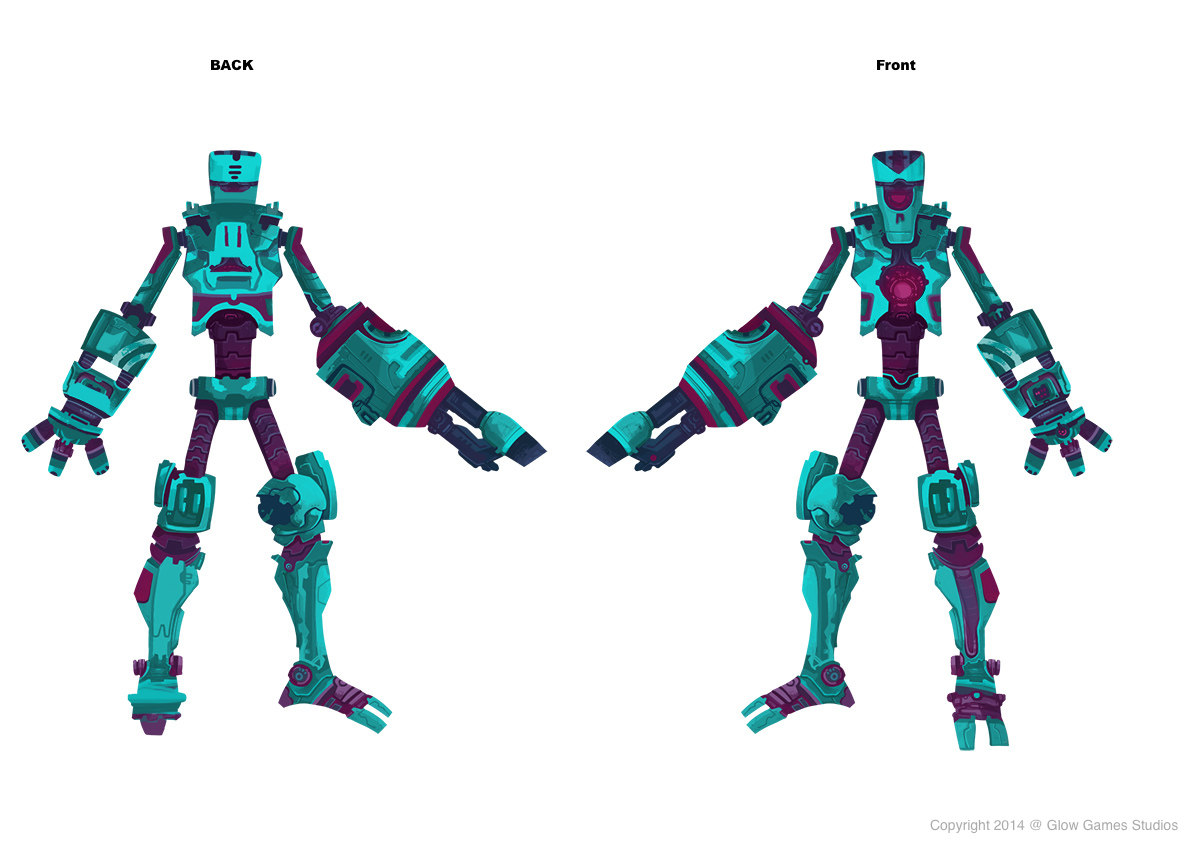 Some different heads that player can find and equip.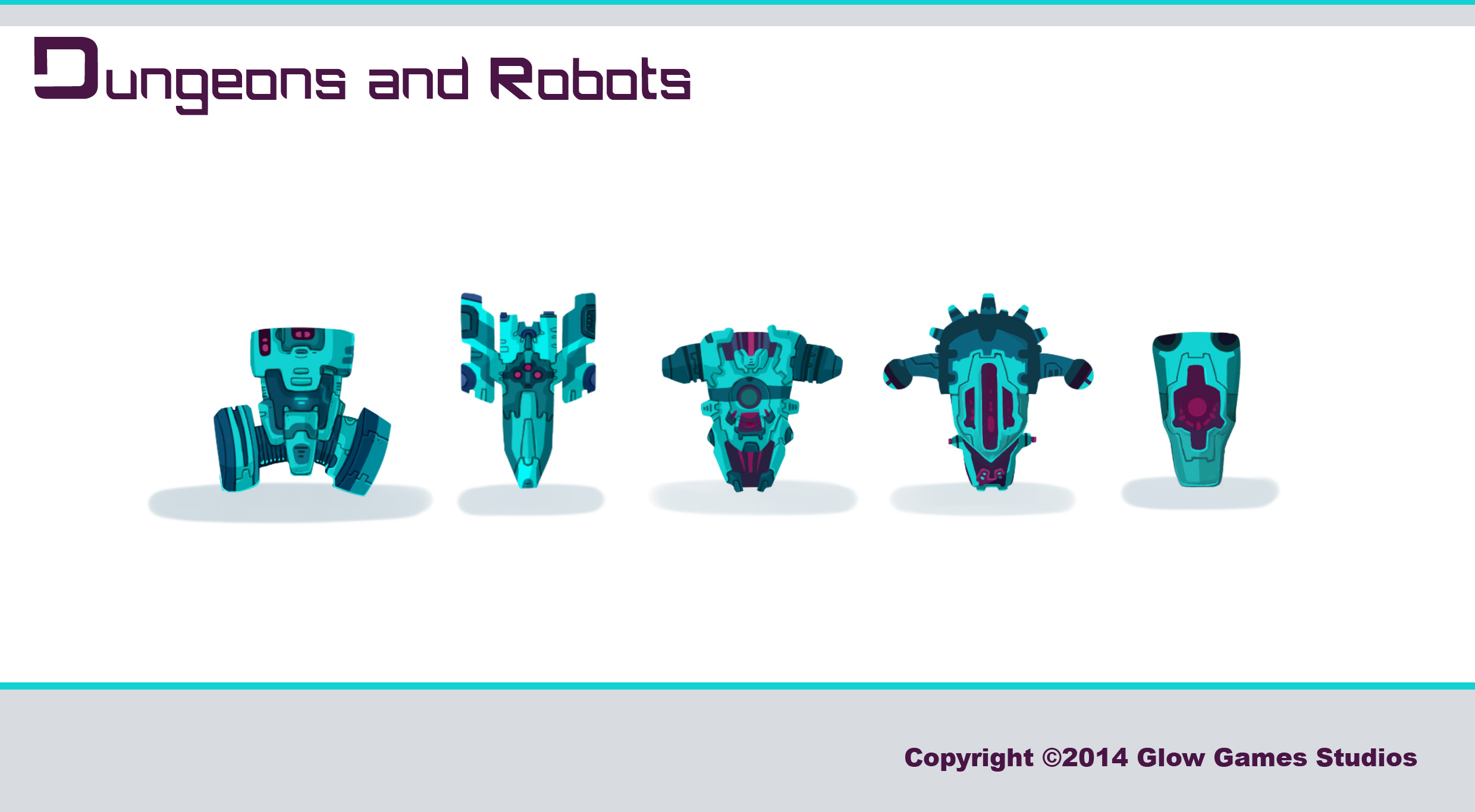 and here are some first body armours.
So... Let's see here some first dungeon's monsters.
The first Boss of the dungeon. Multiple abilities and attacking methods.Basically have range attacks but we are working to add 1 or 2 close combat.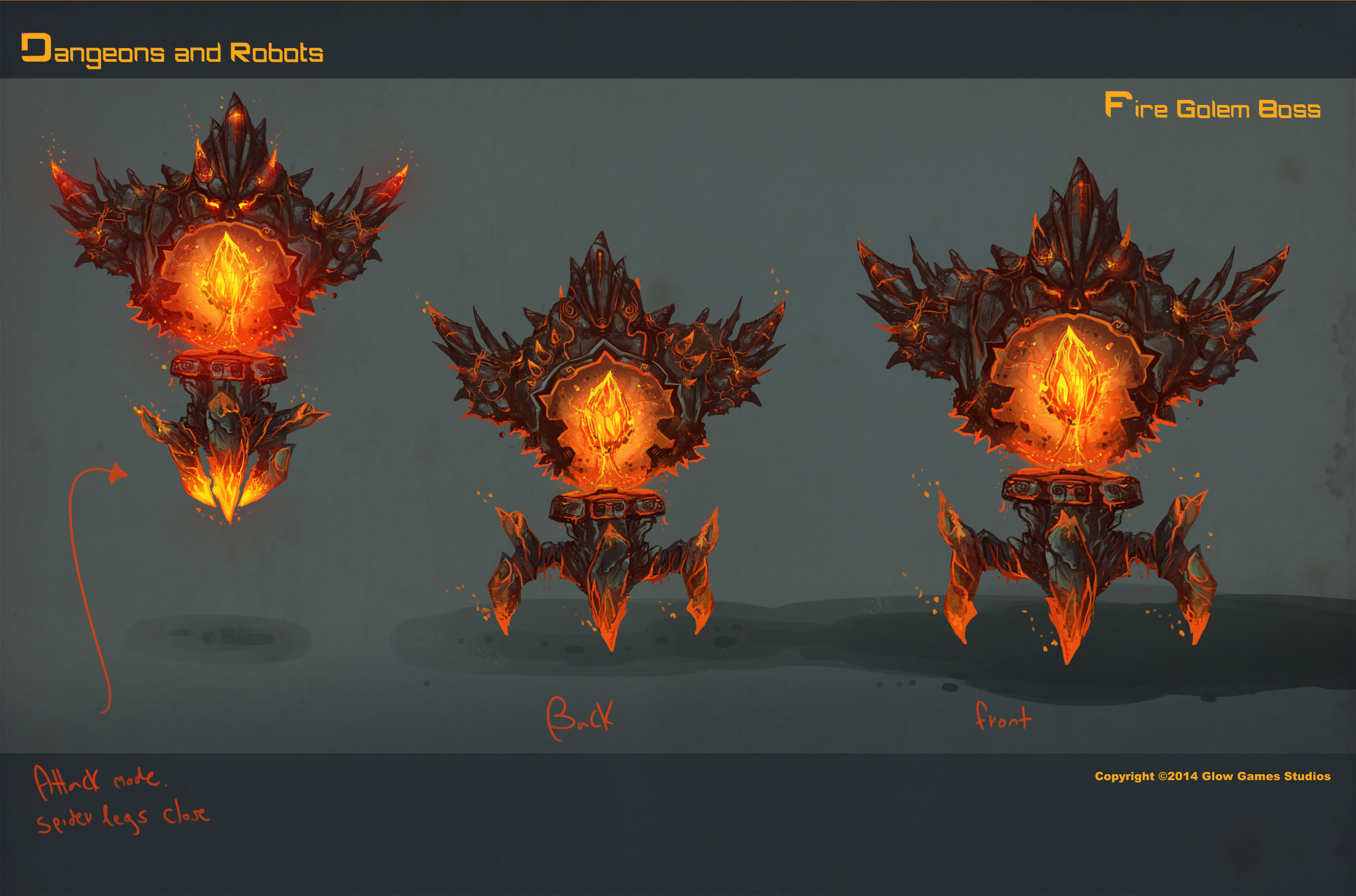 and here you can see a prototyping intro scene. As someone on twitter said : "That's very zelda... very very zelda..." :)
Fire Golem Guard is Elite squad of the Fire Dungeon. Ultra high defence and great damage but too slow.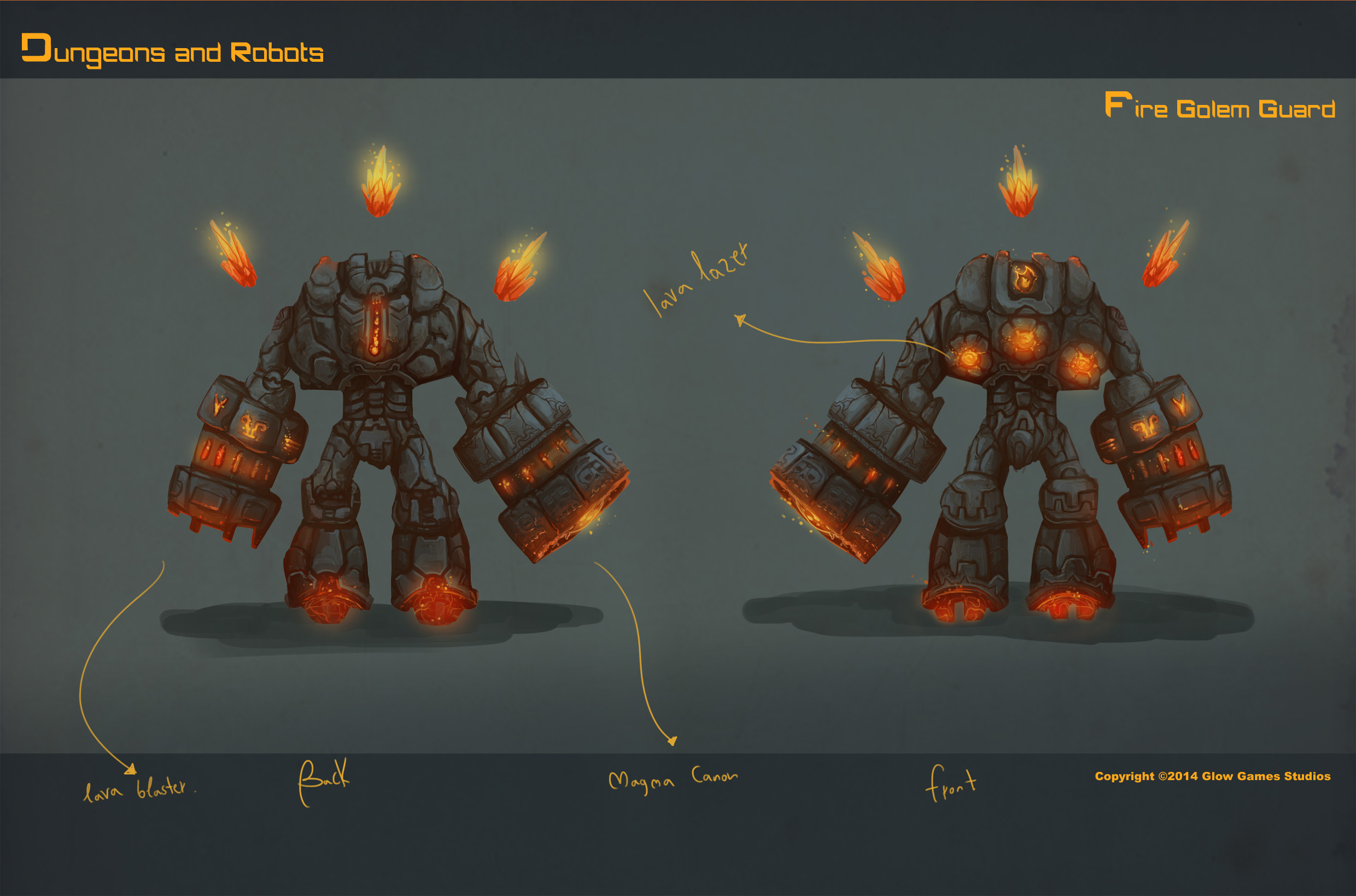 So here we have "Golem Rock" : Attacking style is like a fire turret.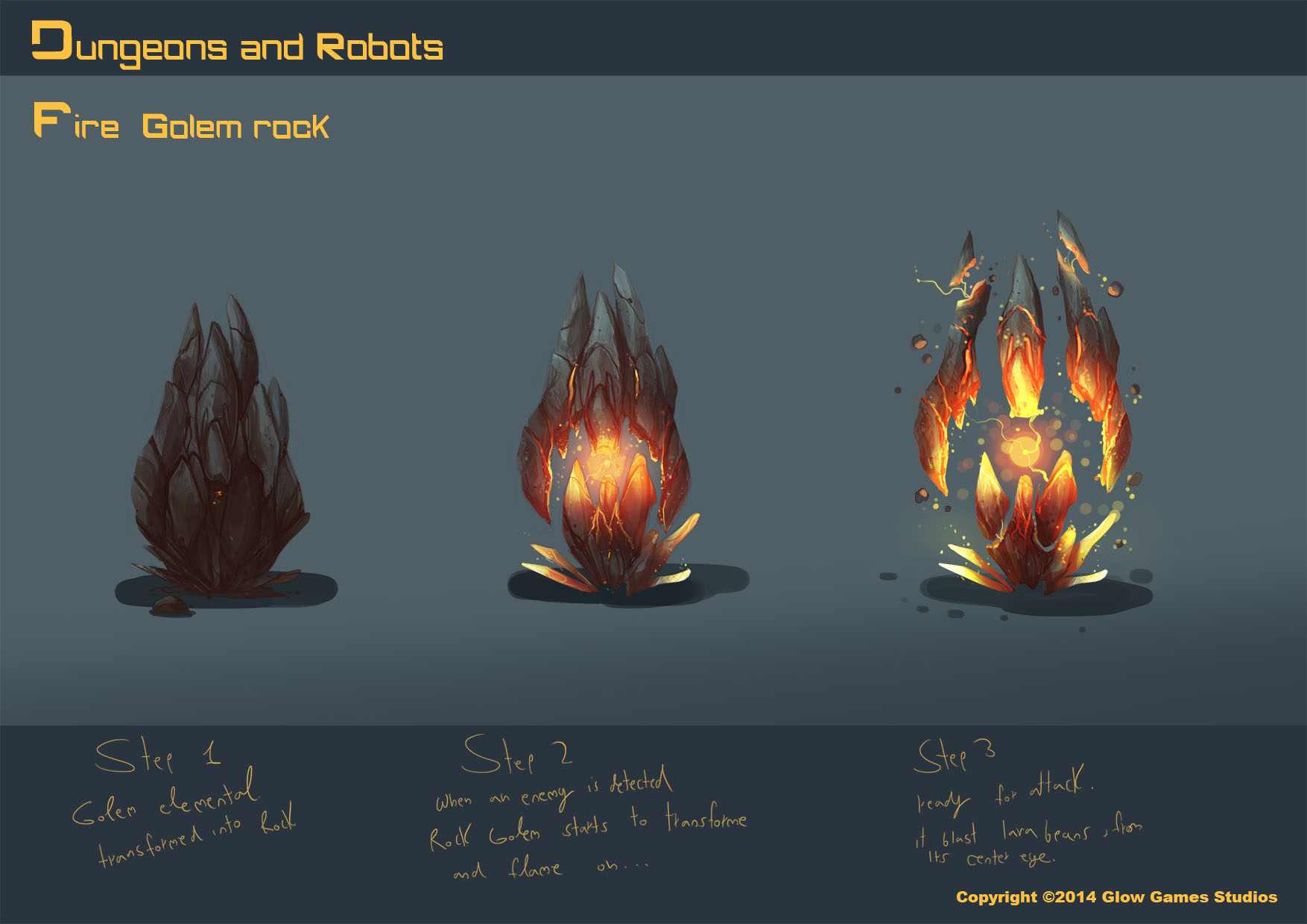 Thanks everyone for the huge support!