Today we are going to talk about a new feature we've been working on, and it goes like this: when you get to the top, you will meet the toughest enemy that will test all your abilities! Bad O…gly? Serious Shooter! That why he's called THE B.O.S.S!
---
Look up in the sky, it's a bird! It's a plane! No, it's a Boss-man!
---
Hey, if you've missed our previous updates, you can check them here:
Or you can follow us on twitter.
How does it work? Simple: just go higher and higher, and at the top you will meet your nemesis! What? He looks exactly like a normal enemy? Bollocks! This one is 15% bigger! :P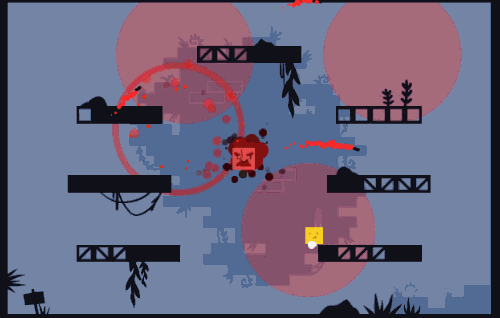 Of course, you wanna ask me: "But hey, who is that guy and why he is so evil and why do you have to kill him?" and I'll tell you – nobody knows it's a secret! We want player to figure it out all on his own, so we are not telling you main plot of the story now! Sorry 'bout that.
We're planning on him having quite a few abilities: rockets, lasers, wind, lasers, bombs, lasers, freeze, lasers, lasers, lasers, etc. They will mostly be randomized so that each fight could be at least a little bit fresh.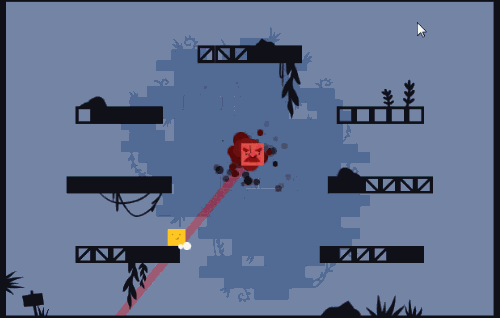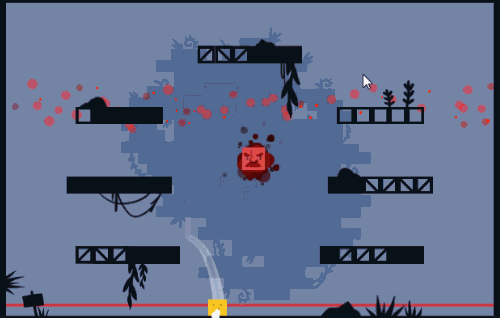 We are currently working on how this fight would go. Maybe boss will get new powers each 25% of health, or maybe he will move somewhere, or maybe even the room is going to change. If you think of any cool stuff to add, we would appreciate it.
Other than that… Demo is approaching! Right now we just need to finish UI, work a little bit on the balance, something-something and Boom! Demo! We're not completely sure about the dates, but it will be… ugh, soon™.