Hi everybody! This is the third update in which I'm gonna tell you more about the Area A-16 and its locations.
The idea of a secret zone in Siberia, comes from the top secret and highly restricted cities and towns which existed in the Soviet Union during the Cold War (some of them still exist). They were scattered across the whole country, mainly involved in production of weapons and different research. Many of them were uncharted until late 90s, people who worked there weren't allowed to tell anybody about their neither real occupations nor places of living.
So, we decided to pick one of those towns as a basis, for our storyline and setting. The town we chose is Ozyorsk, a very special and unique place due to its history and geographical location.
One may ask, why on earth a small closed town in the Western Siberia might be interesting?
Well, because it is the cradle of Soviet nuclear energy and obviously weapon, the place where the first nuclear reactor was built and the place where the first radiation contamination happened (thanks Mayak plant), far before the Chernobyl's disaster. It's not as famous as Chernobyl, due to it's secrecy and distinct location, but nowadays the area around Mayak plant and Ozyorsk town is the most contaminated on earths. If you'd like to know more about the history of this place, check the links or just google Ozyorsk
En.wikipedia.org
Agreenroad.blogspot.co.uk
Alright, let's wrap up the history lesson, as I just said we are going to use the really existing places to create a map of A-16. So far, we're planning to make the city "object-40", approximately 25 square kilometers and latter on add MAYAK plant, military base and some small villages around.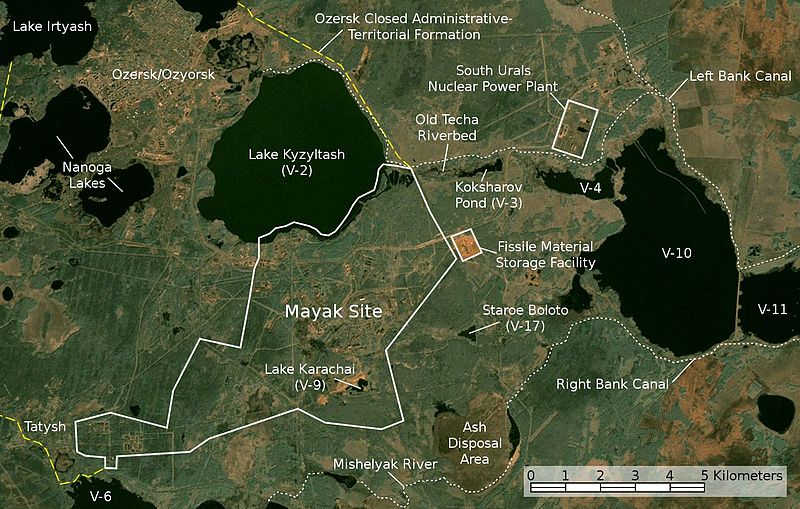 We've managed to get a very detailed map of Ozyorsk, and currently working on the visual style to make the look of the city more surrealistic, cold and creepy than it really is.
The map splited into zones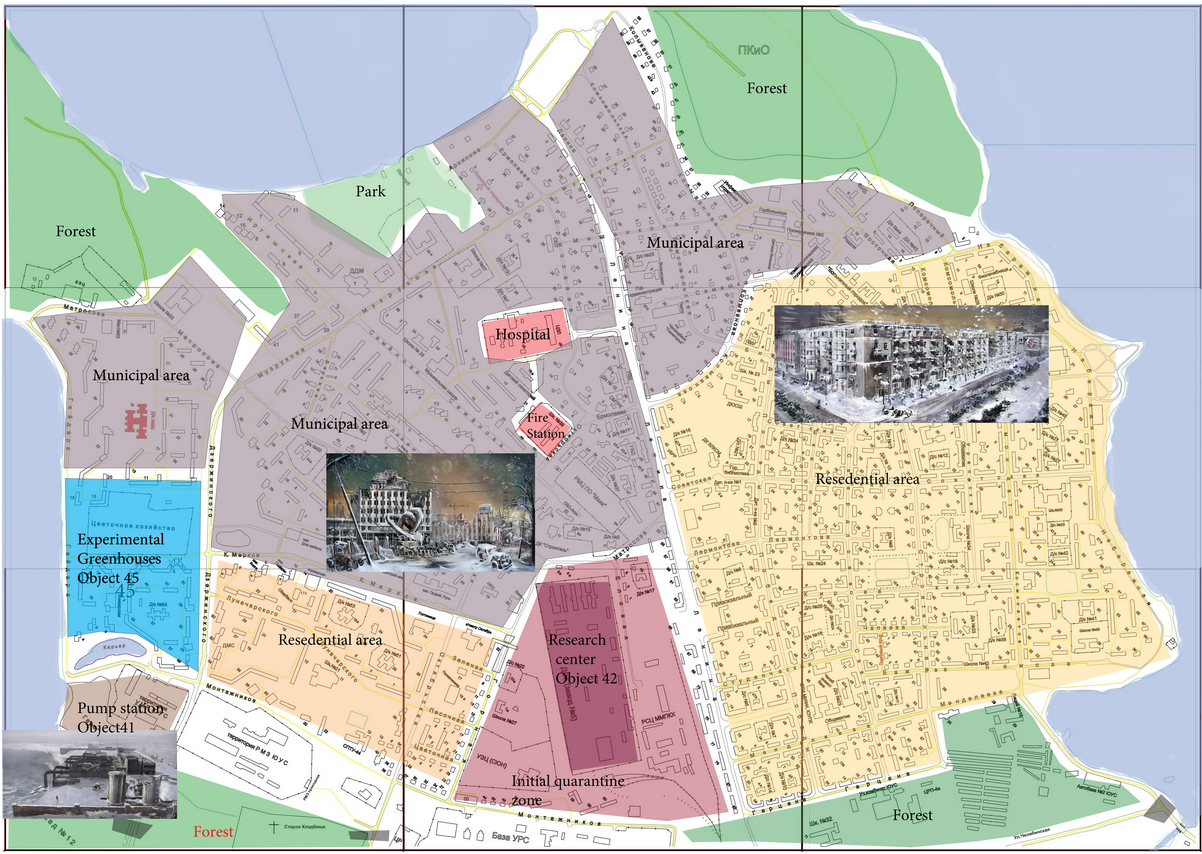 Some of the pictures, I uploaded earlier, depict the architectural styles of the "residential" and "municipal" areas.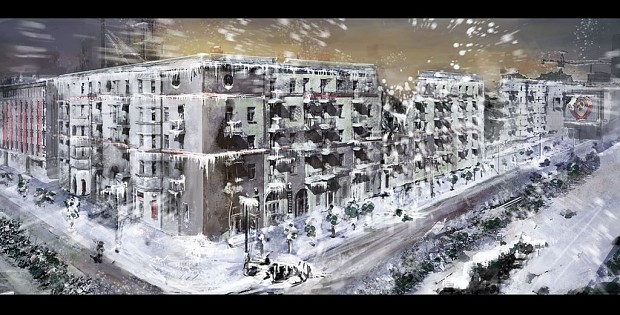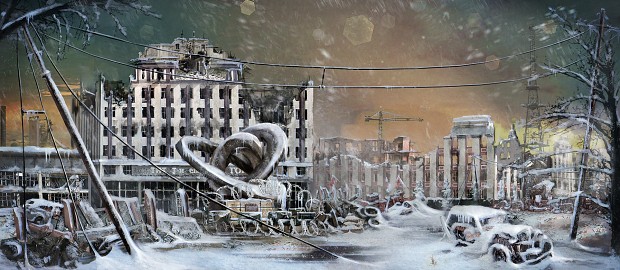 We're also working on some key buildings and places in the city, which will be available for a deep exploration.
One of them is a pump station that used to pump hot water, from the very bottom of thermal lake, through the endless tunnels under the city. This facility helped to create a special warm micro climate in hursh Siberia environment. Though it was heavily damaged during the bombing, three out of five turbines were destroyed, those two that left, keep working at 10% of their full capacity, providing hot water only to the one place in A-16. The city became frozen again...