Hi again, back with another update!
First, I made a bunch of new decorations and tiles, such as flowers!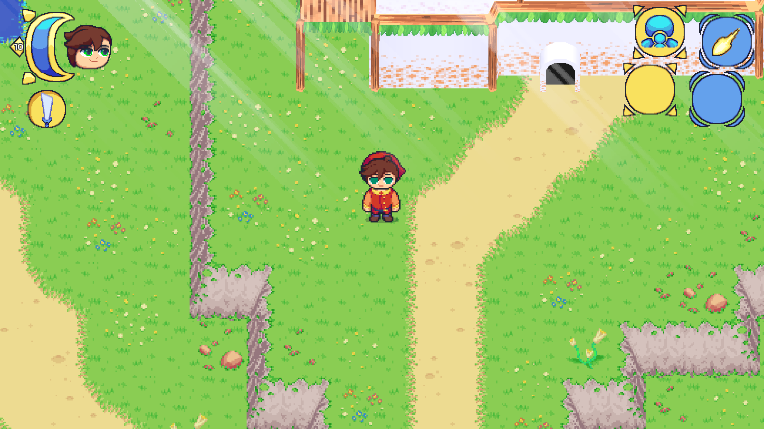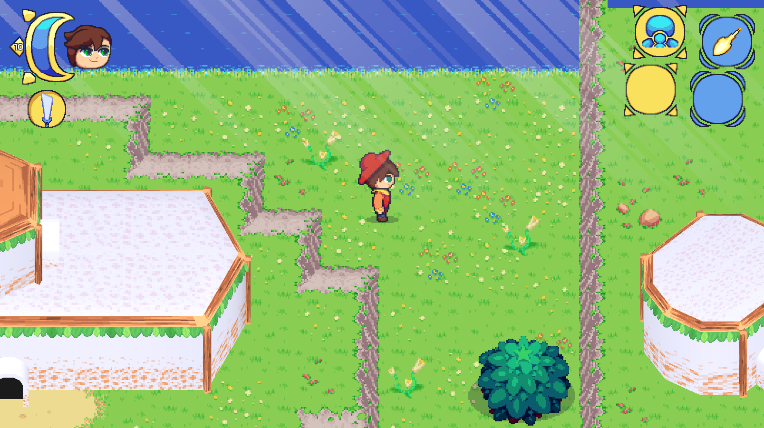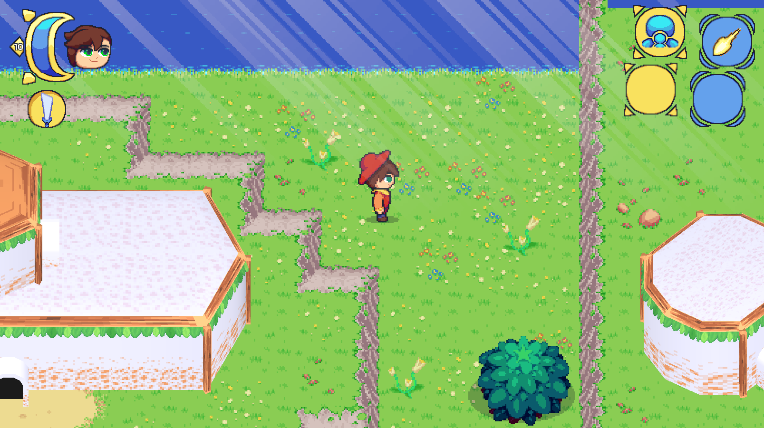 Some are unique to the forest, aka Terga Woods: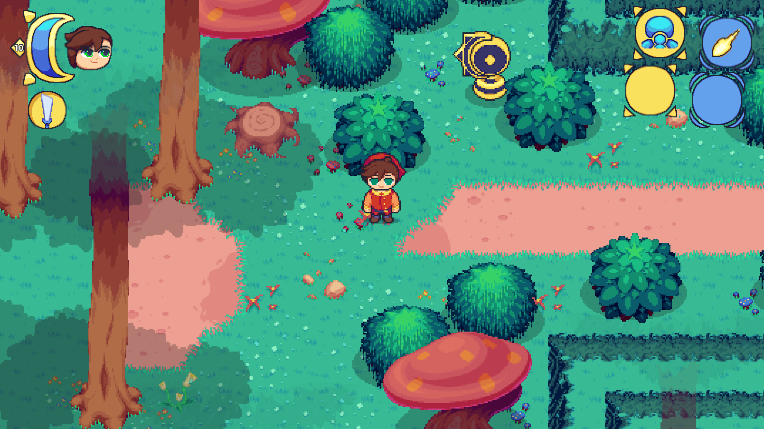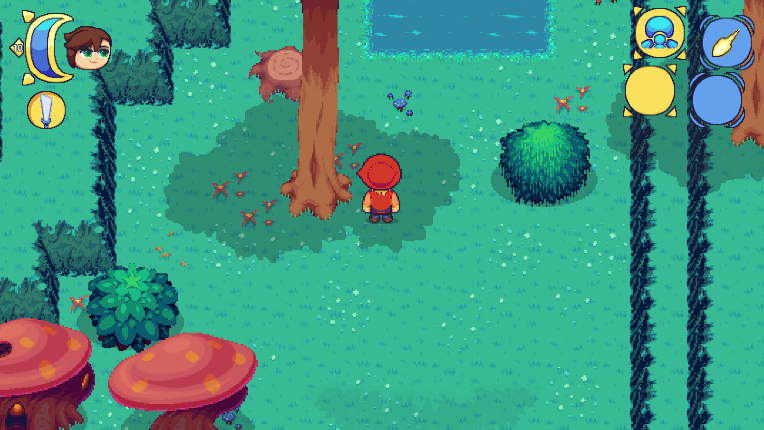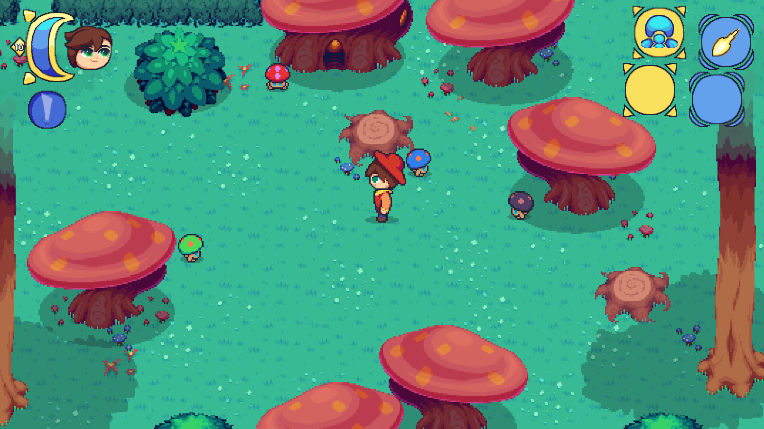 I also improved the games shadows a little, and implemented cloudy weather: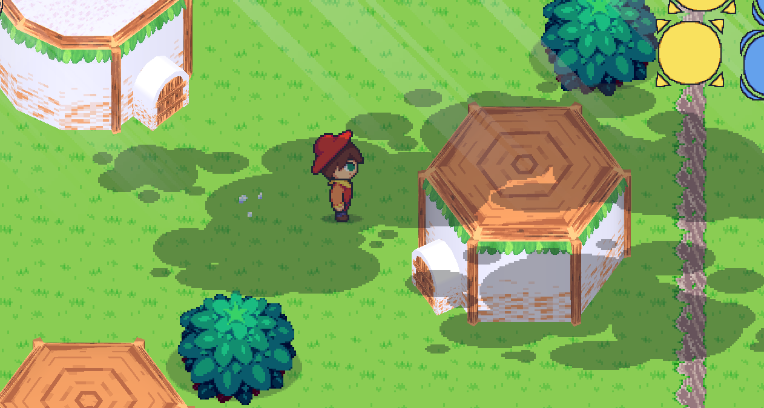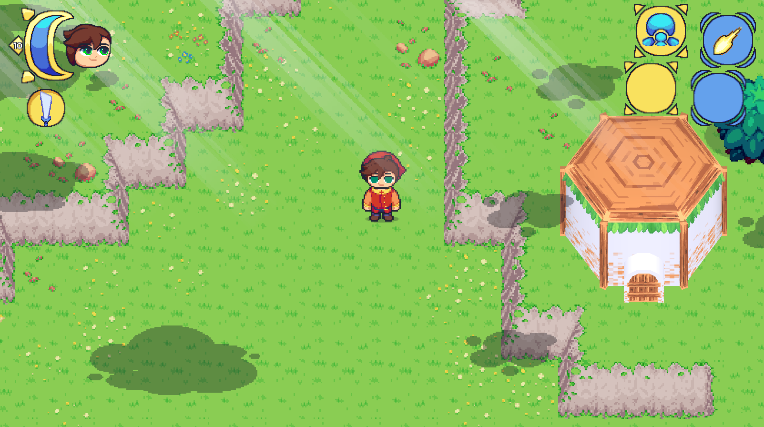 With improvement to shadows, also comes darkness! This will be very useful for places like dungeons and dark environments. Maybe even for night time, too.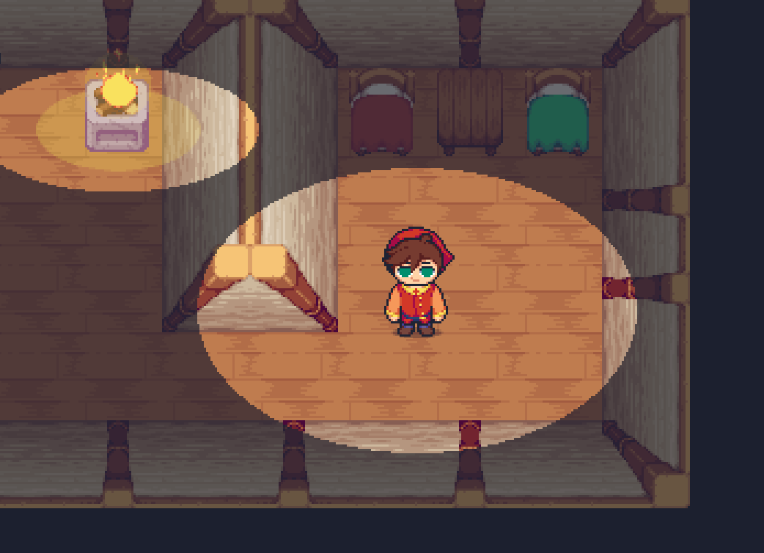 Sol also has animated idle states now, instead of a single frame like before. The simplicity of the earlier idle animations worked fine, but I wanted to do more for the game's animations and I think this looks good!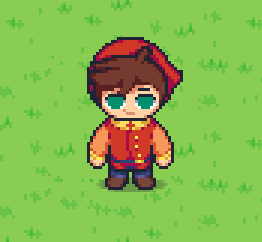 And on the topic of animations, I have also fixed up part of the games intro, and created an unique animation for Sol during it.
Lastly, have some random screenshots I took of the weather system in action, inside a test level: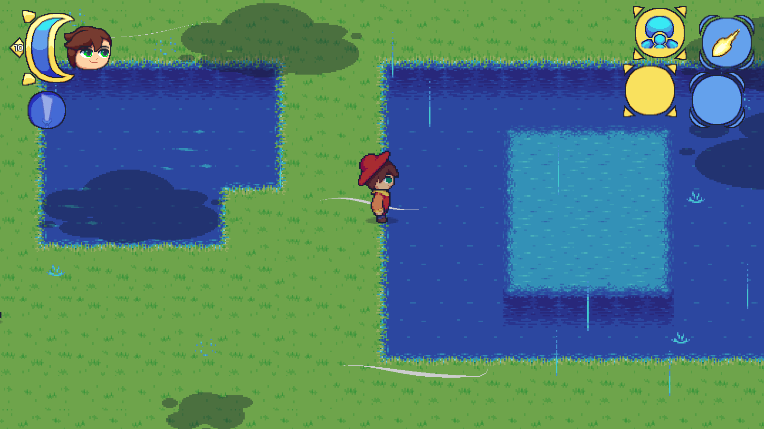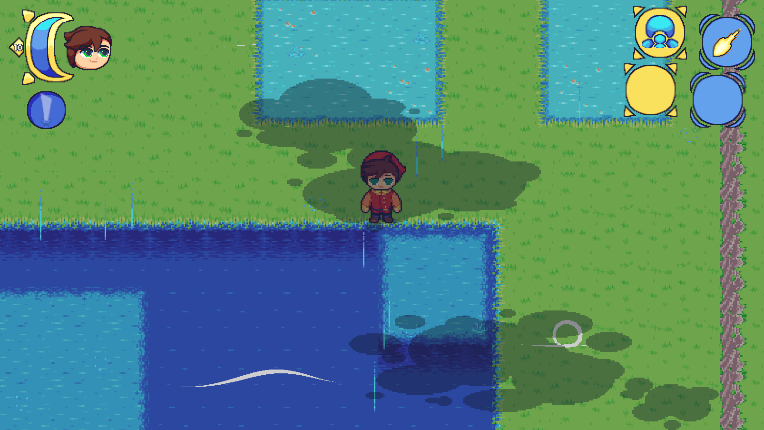 That's all I got for Solarblade this time!
Tweets
I try to make some tweets every week, so here's the tweets from the last week!
Jack-o Kewtians: Twitter.com
Art of Sol holding Helicalia: Twitter.com
Mr Mokula in Super Gear Quest: Twitter.com
Helicalia in Solarblade is actually flat: Twitter.com
Sol fumo: Twitter.com
Swamplands in Super Gear Quest: Twitter.com
If you want to see these things earlier and/or join the community, feel free to join the Discord server!
- Felix