Hello everybody!
So, now that my exams are finally finished, I will have more time to focus on the game. Past few weeks I have made a little progres, mostly working on random dungeon generator for advantures, and improving graphics.
But first things first. Random dungeon generator now marks starting point and exit point of the dungeon, so it is easier to find way out (however this is only helping me when testing the game, and will not be in final version). Floor tiles are all new, and tiles in this screenshots are only the ones that I added into the game (I have more done, just need to add them).
Also, now there is usable character, so you can explore dungeons, and sometimes enemy will pop out.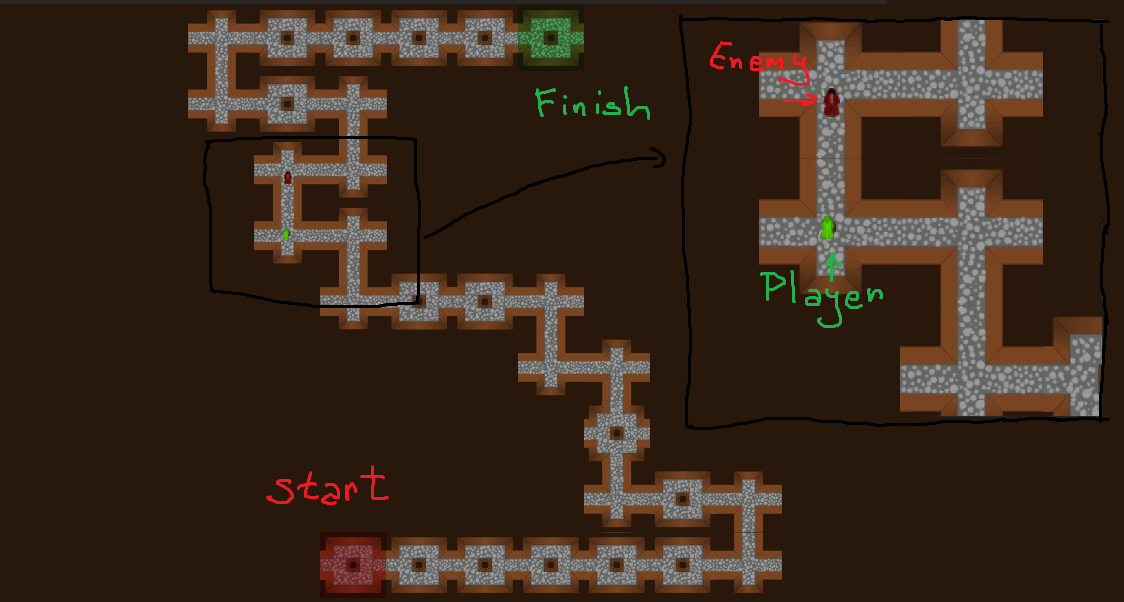 (Player/Enemy screenshot isn't of the best quallity because I put low res sprites,
but that will be corrected soon)
I have never made real characters for the game, I always used placeholders, or others art,
and I am really proud of this two!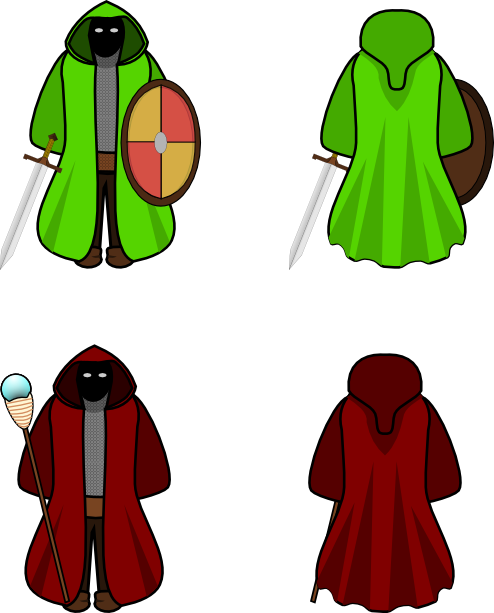 I think this is all that I wanted to post, I know that it isn't much, but soon will be much more!
Thanks for reading and support!
Nikola Vatazović
Game Designer/Programmer
Games In Wires