Hi all!
It's been a while since I got to do much work on the mod, but as of Friday last week work is back on track at a higher pace, closer to what it was in January and February. With that in mind, I'm announcing that the Necrons will be the next race introduced to the mod. I hope they will add a great tactical flavour to the game with large forces of slow but tough infantry and some very cool armoured units. And Monoliths. Can't forget the monoliths.
Early work has already begun on the Necron Warrior unit -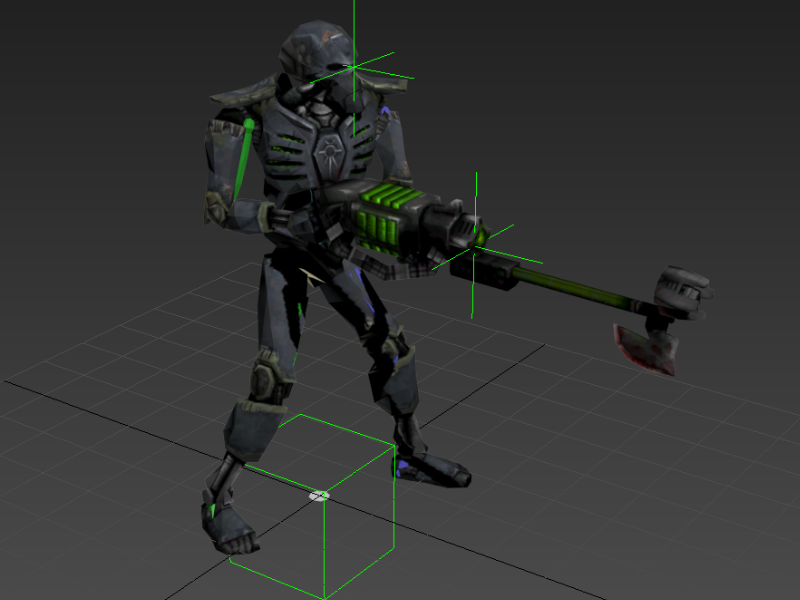 As well as the Necrons, other units for other races will be added. Here's the incomplete list -
- dreadnoughts and terminators (with chaos versions)
- Hellhound, Devildog, Banewolf
- Destroyer, Thunderer
- Conscripts
- Land Raider (Chaos Version + Chaos Predator)
- Mortar
- Nurgle Troopers - 4 marine skin variants, 2 sergeant skins and nurgle lord skin
- Space Marine w/ Rocket launcher
Work has already started on the Dreadnought, and a sample terminator is already in the Beta version.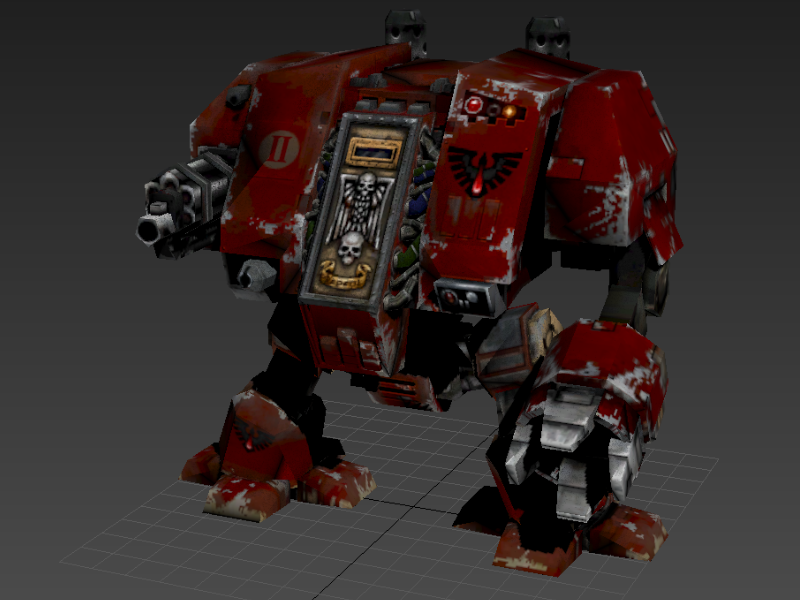 I didn't think it was entirely fair that the Human factions get titans, and the Tau didn't, so preliminary work has started on the Riptide. The model is currently only extracted from the FOK mod, no animations or anything else have been applied.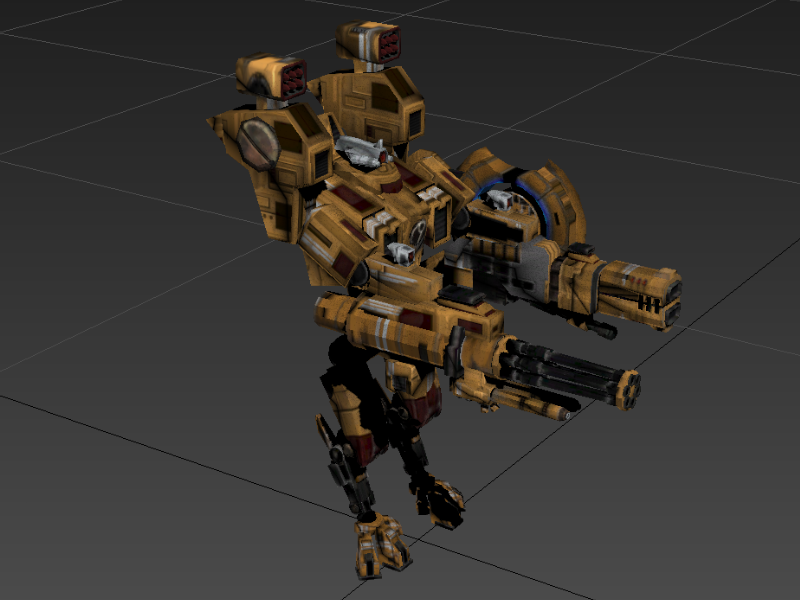 Of course as you guys will probably have already seen, I've also completed a new skin for the tau in Hexacamo. Skins are the easiest way for you to get involved in development if you want to, and are highly appreciated as they take a long time to do well. If you have any you want to share, add them to the forum with a link and they will possibly end up in the skin pack for that race!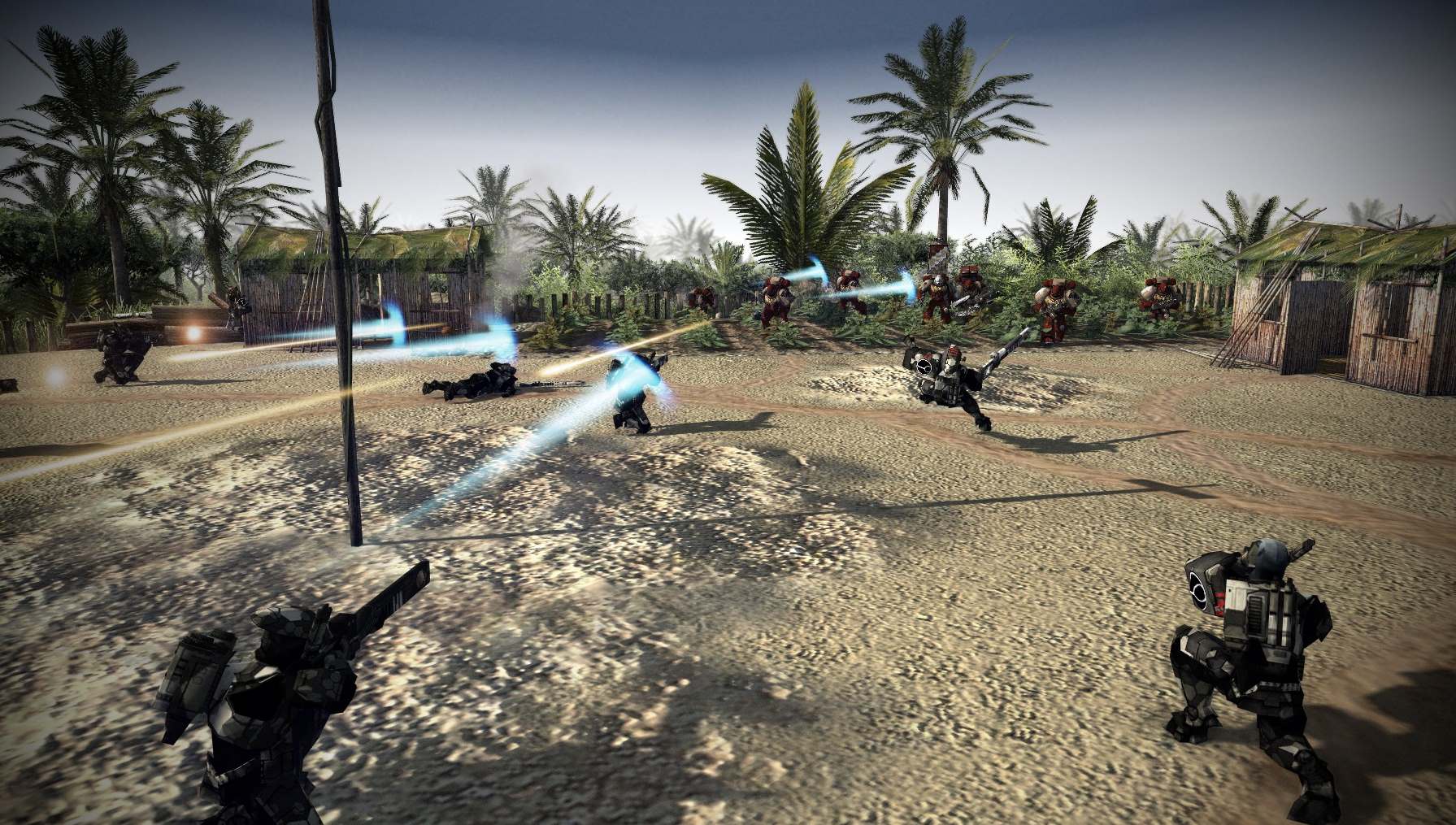 A whole host of bugs have been fixed with the help of you guys in both reporting and fixing. I've also changed a few things, like drone AI and hover FX, to hopefully make the mod a bit smoother.
So that pretty much outlines the next few weeks of work. I'll try to keep you all updated, though if your desperate to be kept in the loop you can join the beta testers, by emailing menofwarhammermodteam@gmail.com! Hopefully a new beta version will be out within the week, once I've actually added a few new things.
Thanks for reading, the Emperor protects.