Welcome back everyone!

I'd like to start by quickly mentioning that we created a new Twitter account entirely dedicated to Tower 57 : @tower57devlog

We are also starting a mailing list for those who are interested in seeing more than what makes the cut for the weekly updates (failed experiments, bugs, more gifs, etc.), getting news and updates about the upcoming Kickstarter campaign, getting preview links to the campaign before it goes live to give us feedback, watch the trailer being built, and much more!

Anybody who is interested can sign up by clicking on this link Eepurl.com

And now back to the update!

Despite working a lot on our upcoming campaign, this week we also continued work on the demo levels, plus we added a nifty little trick which I like to call "stacked floors" for lack of a better name ^_^'

Last week we showed off the parallax background layer (albeit slightly bugged, but we fixed that too!). This week we worked on what the parallax layer actually contains, namely … the previous level!

That's right, with the exception of some specific sections (scroll down for a prime example), in most levels you will be able to step back and admire your work from above :)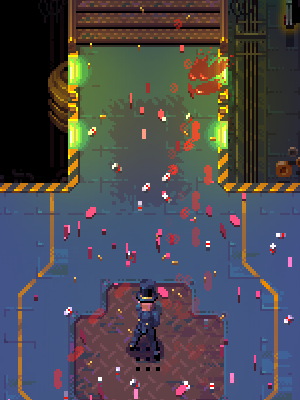 just got rid of some pesky hexapods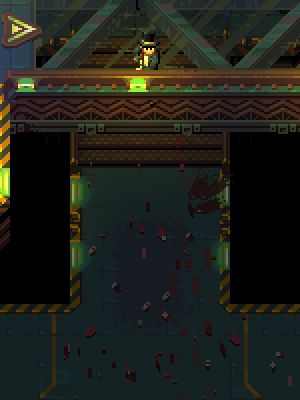 seen from the next level
The second thing we are focusing on right now, as mentioned above, are the demo levels. This week we worked on the game's intro level, which sees you and your crew arriving at the tower (while commercial air travel vanished long ago, the towers are still linked by a decaying rail system).
Of course somebody has tipped off the authorities regarding your arrival and your purpose, so you will have to fight your way through the train wagon by wagon ;)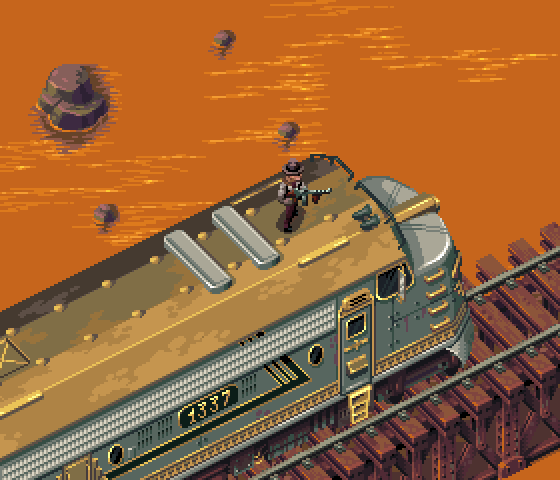 That's it for this time, hope to see you all again next week!