Hello everyone! After a brief delay we're finally back with a new update. Since we want to stick to our deadlines, the devs are swamped with work so we will be brief.
There's so much work going on right now, that we had a hard time finding time to write even a few lines (sorry!) but we've finally got around to doing that. If you missed our April 1st update, it added private interactions between playable characters. For now, we added dialogues only, however in the future we plan to expand it to group conversations. Bear in mind, however, that this is not a regular chat and it works differently from local game chat, so there might be some delays.
The other feature introduced in the update was the ability to transmit information about characters between the two players. It works similarly to adding someone on social media. For example, if both parties accepted the dialogue request, they will be able to see real names of their characters rather than just nicknames. Later on, you will be able to send more details about the characters.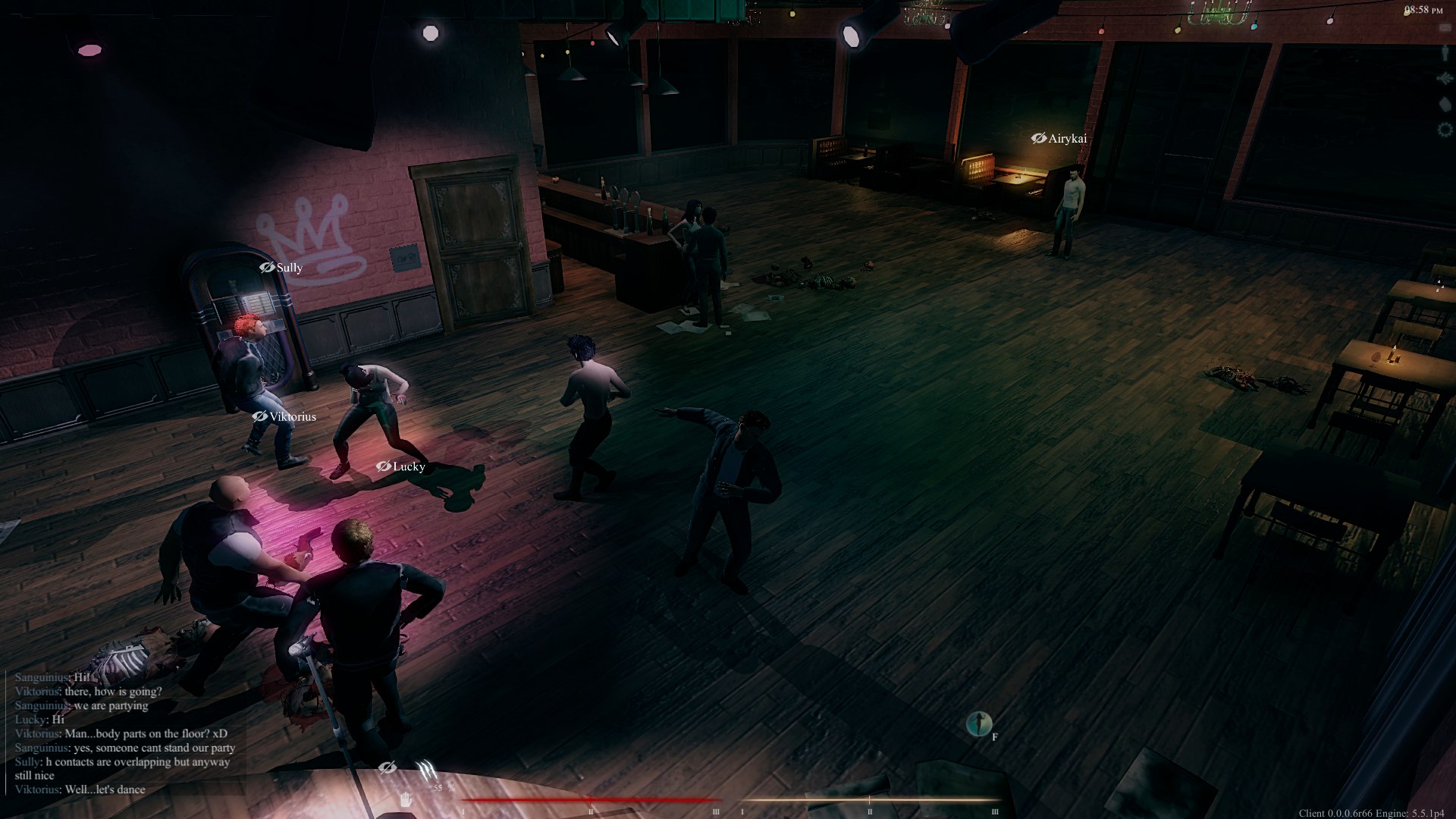 On April 1, some of our community members did a short meetup in our in-game bar. We are very thankful for that and it would be great if these meetings would occur more often. Unfortunately, the developers themselves don't have the time to organize these meetups, even if sometimes they are very necessary. Especially during this testing phase.
Currently the team is working on updating the character editor and adding new game mechanics. The former is almost complete; all that's left is to update the preplanned content with some new features. Almost all of the editor's components have already received an update, some bug fixes and we added twice the number of customization options. We also optimized the character creation itself; it now requires less resources, which allowed us to increase character details. We'll release this update in the next few days.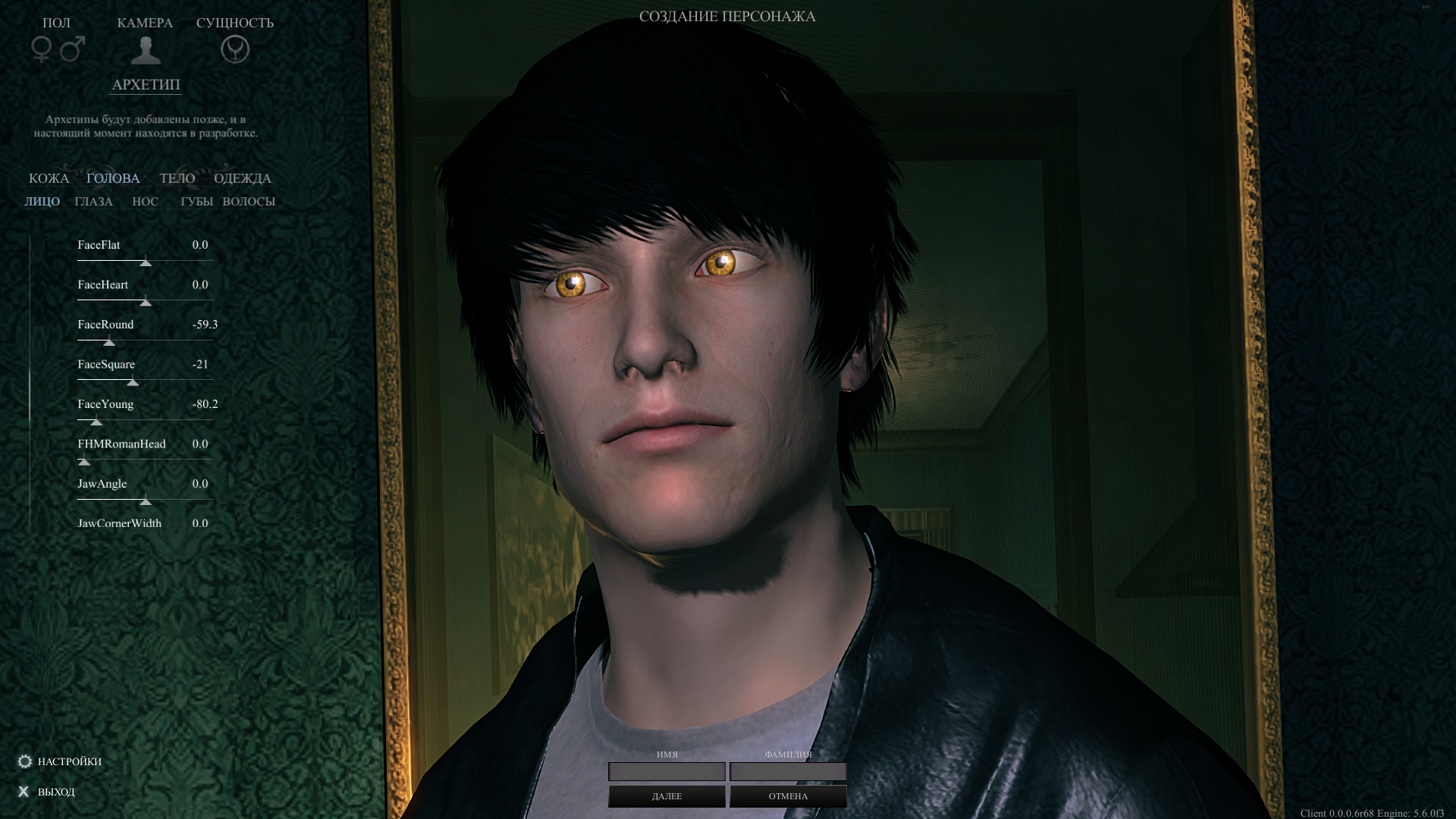 Game mechanics are temporarily on hold since some elements need a more thorough polish. We wanted to release them back in March, but no luck so far. By the end of this month, our team hopes to finally set the characters loose on the streets and right now these plans seem very much doable.
And finally, we've yet again returned to website redesign. The team has already tackled this question in the past and right now the website is being written from scratch so that it can fit our needs. We plan a full integration with the API server, which would give users access to limited game functionality directly on the website.
Our game community is planning another meetup this Saturday, looks like this might become some sort of tradition. Tell us what you think in the forums. And if you don't have access to the test client, you can always support the project and get the key.
We're waiting for you in Dogma: Eternal Night. Until next time.