Hello and welcome to another update of KT. Today we would like to present you some of our weapons and other new objects that will be included in the mod, and a bonus!. So, here we go!
Let`s start with that bonus I mentioned. It is the first Concept Art made by our friend Tofic(Black Hawk)! It shows you the Dark Cathedral form the last map. Enjoy!
Here`s the direct link, watch in bigger resolution!:
Img197.imageshack.us
Now let`s move to the weapons. All of them are textured by Tofic.
1.Hk USP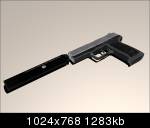 2.Spas-12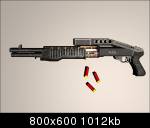 3.Hk 416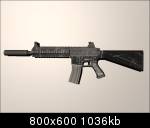 4. PP-19 Bizon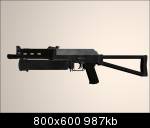 5. MGL-140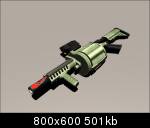 And that`s all, now to other assets.
Structures
It was just a matter of time when we decided to make new huts ect, the old from FC were not enough. The models are created by Wichru and Szczekus, textured by Tofic. Still WIP.
Those`re simple models, but they bring some "fresh wind" to Far Cry.
First Aid Kits
One beautiful day, Szczekus decided:"Let`s make new Aid Kits!", Wichru made them, and Tofic went asleep. That`s why they are not textured yet, but you can still watch the model render. We also included a health regeneration script that restores up to 10-15% of player`s max health. The model can remind you on the aid kits from FC2,but they work in a other way. For example when you used 60% of the 100% aid kit, the 40% is still there and can be used to heal wounds.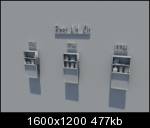 New Vegetation
We`re also working on some new vegetation for the maps, you already could see new palms in our last update here. Now let`s take a look on a...bush(it looks like a bush...in some way). Here`s a quick render and in-game screen.
Thanks to all for watching! We`ll try to post the next update ,new screens as soon as we can.
-Lightning Riders Team