Hey,
On the first note, the beta is coming along nice and Mordred is making progress, which is bringing us closer to the release date.
Here, is this weeks update, Melian the Maia, Queen of Doriath in her unarmoured form. The current in game model/ animations is for eddy as he is the one who "realised" the animation. So cheers for ed.
Melian
Unarmoured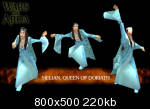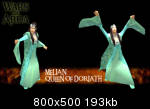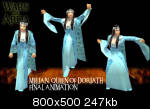 Lord Elrond,
Holding the Shadow at bay.
p.s. there are no mind controls here or slaves