Welcome back everyone!
This week we continued polishing the weapons that will go in the demo - as well fixing the usual bugs and crashes. For starters we have a new gun, which will act as the default basic weapon for all characters. It's weak, it's sluggish, it's got infinite ammo… it's the MG 08/15: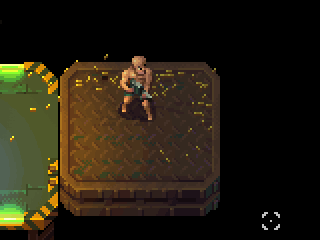 Cyangmou also redesigned the shotgun to make it stand out a little better compared to the other bullet-based weapons: it now features a double barrel for double the fun, and a better "bullet spread" to increase the angle you cover and the number of targets you can hit in a single shot: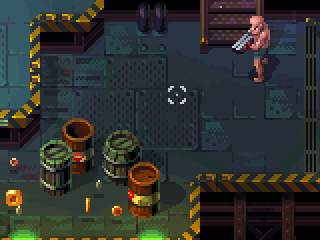 We also brought back the harpoon gun, which was little more than a prototype, and polished up the rough edges. The harpoon got a shadow, and enemies are now "raised off the ground" as they are impaled (as evidenced by their shadow) so it doesn't look like the harpoon is traveling at ground level: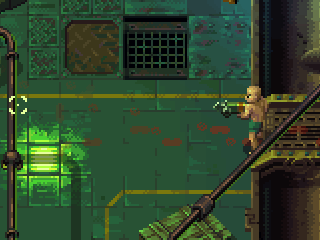 Enemies now free themselves from the harpoon by jumping off the wall (as opposed to teleporting back to the ground…) :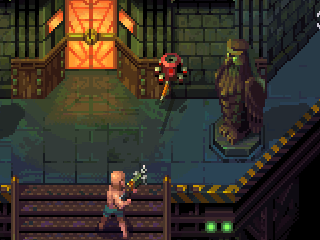 Except of course when that is not possible: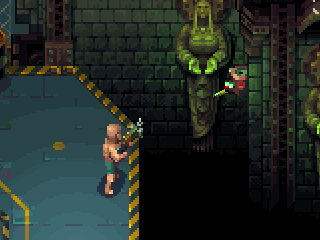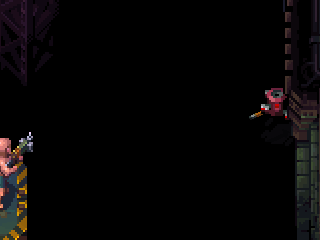 Another weapon we polished up is grenades. Up to now it was possible to lob grenades over walls / through ceilings, which apart from breaking several laws of physics could also be exploited in obvious ways. Now they will instead elegantly bounce back: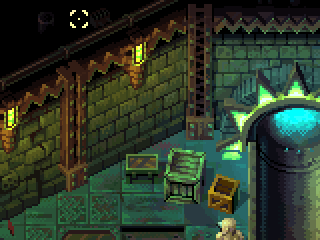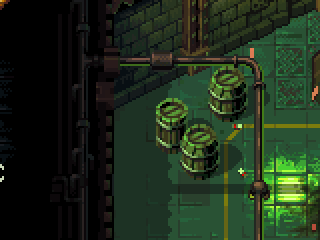 And last but not least, we finally got around to designing and implementing graphics for the rocket launcher, which until now was just a magical Tommy gun that could spawn rockets ;)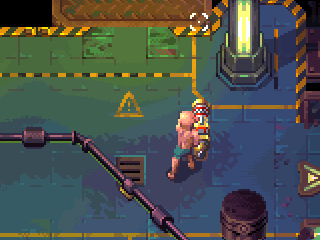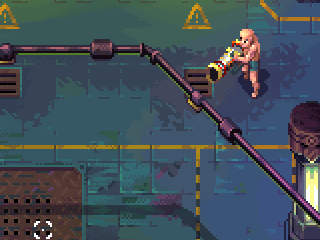 That's it for this week! We are also working on a tentative Kickstarter campaign now that it's available in Germany, so if there is anything in particular you would like to see in terms of updates during the campaign (boss peek, new enemies, new locations, details on specific aspects of the game, etc.) please don't hesitate to let us know in the comments or on twitter!(@benitosub and @cyangmou)
Cheers everybody!