MAIN TEXT ENG
At the moment, the development of the game is in full swing, but since I do everything alone, everything is much more complicated, but very soon I'm going to release a demo version, it will contain:2 maps walktrough on 40 minutes, and the rest 3 demonstration of AI, graphics, and physics. In 40 minutes of gameplay you will see a lot of things: bandits (rebels), sitting by the fire, aliens, Alliance from HL2 (modified), a lot of weapons, mutants, synths, and even vodka which is better not to use in large quantities, and the most important thing that you will meet is the Atmosphere: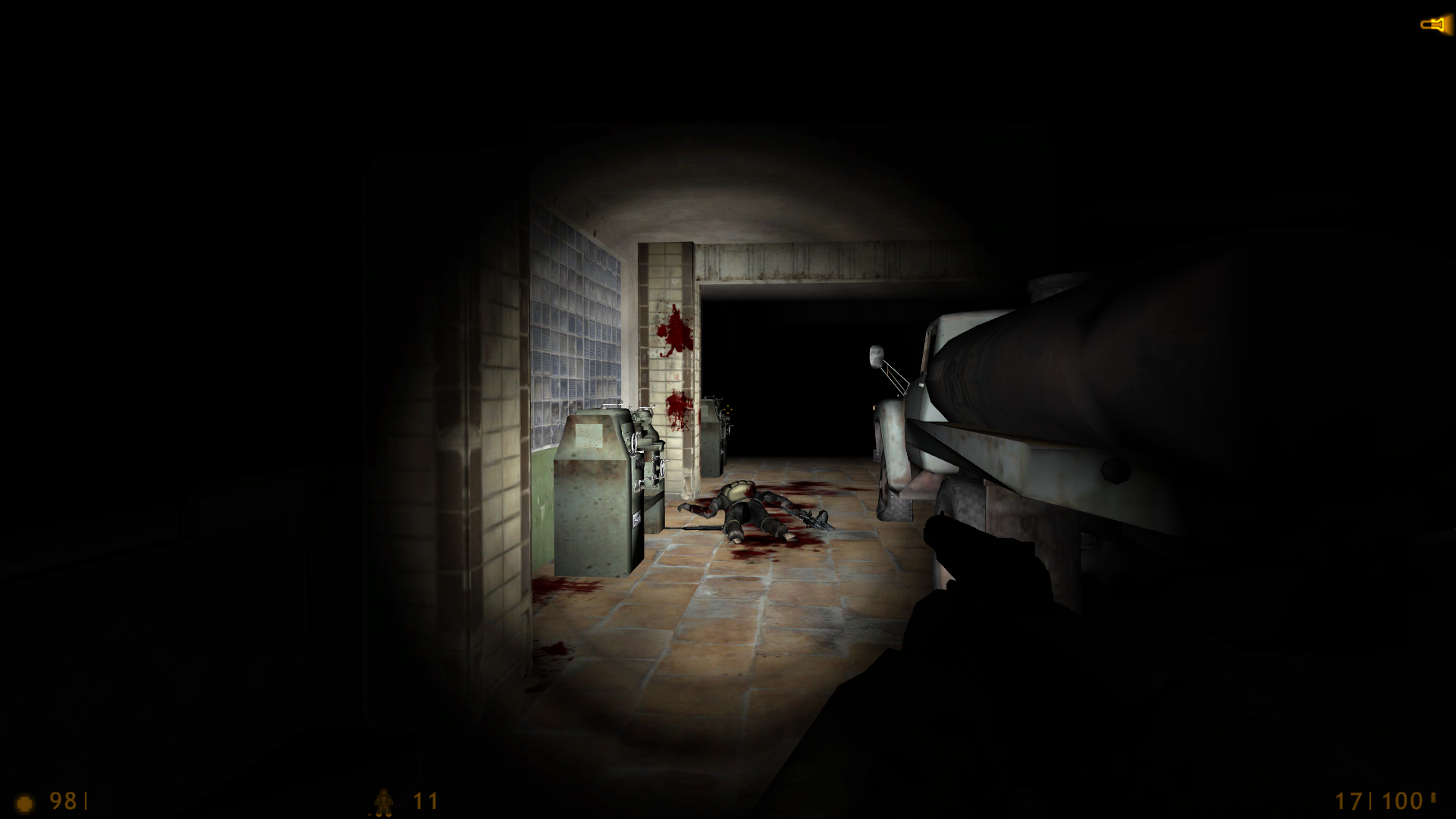 it will follow you everywhere due to graphical improvements on the Goldsource engine.
TECHNICAL INFO
A lot of non-linear endings
OPEN WORLD (maybe I'll cut it out)
Different weapons
Russian mat
Memes
PRE-ALPHA THIS IS A DIFFERENT GAME
The idea of ​​VRM came to my mind in 2019, but the original idea was ABSOLUTELY different, version 2019, and 2021, can be compared as separate projects, if interested, I can lay out one of the 2019 demos.
FINAL OF THE POST
That's all for today, if you have any questions - ask them in the comments, I will definitely answer, good luck to everyone and bye!
ОСНОВНОЙ ТЕКСТ RUS
На данный момент разработка игры идет полным ходом,но т.к я делаю всё один,то всё куда сложнее,но совсем скоро я собираюсь выпустить демо версию,она будет содержать:
5 карт-две из них на прохождение по времени на 30-40 минут,а остальные 3-демонстрация ИИ,графики,и физики.
За 40 минут геймплея вы увидите очень много всего:бандитов(повстанцев),сидящих у костра,пришельцев,Альянс из HL2(видоизменённый),много оружия,мутантов,синтетов,и даже водку которую лучше не использовать в больших количествах,а самое главное что вы встретите это-Атмосфера: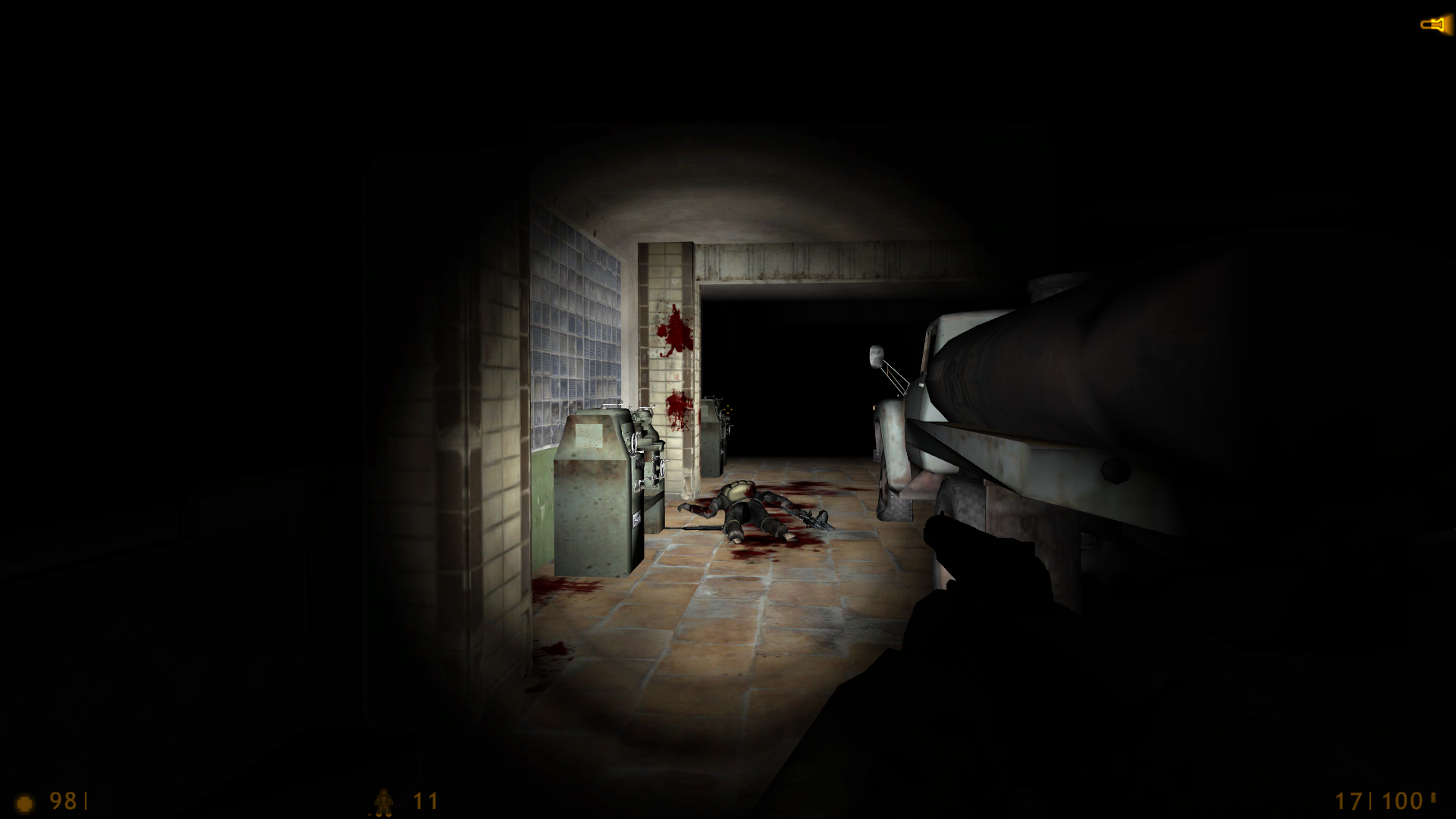 она будет преследовать вас везде за счёт графических улучшений на движке Goldsource.
ТЕХНИЧЕСКАЯ ИНФОРМАЦИЯ
Много не линейных концовок
OPEN WORLD(возможно вырежу)
Разное вооружение
Русский мат
Мемы
PRE-ALPHA ЭТО ДРУГАЯ ИГРА
Идея VRM пришла мне в голову в 2019 году,но первоначальная задумка была АБСОЛЮТНО другой,версию 2019, и 2021г,можно сравнивать как отдельные проекты,если интересно могу выложить одну из демок 2019.
ЗАВЕРШЕНИЕ ПОСТА
На этом сегодня всё,если будут какие-нибудь вопросы - задавайте их в комментариях,я обязательно отвечу,всем удачи и пока!