...
Update - 2018 January 01

The sixth revision update is here!
The sixth v3 update, the second of the beta stage, includes new levels, bug fixes, and some additional features. -Lightling
v3.06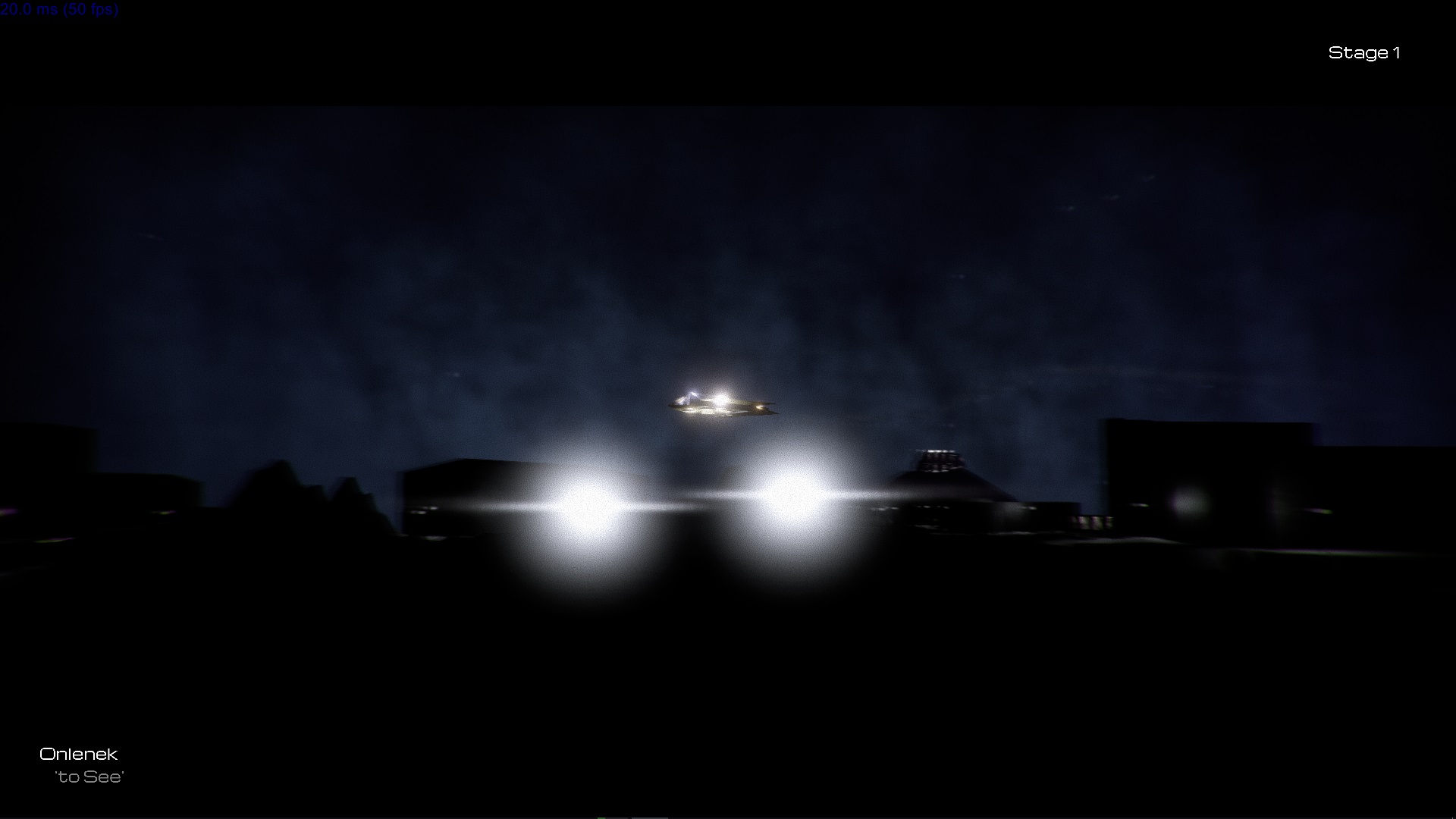 Demonstration of the new cutscene changes
This version now includes levels up to level 20, and features bases 1-8. There were a few bugs fixes and some minor changes (textures, addition of power structures in distance, etc.). Also, there are now improved cutscene transitions, including two upper and lower cinematic bars that describe the stage of the base (1/2/3) as well as the base name and it's translation in English. The buggy now has damage states based on its current health % (determined by dividing by max health), increasing in particles as the buggy gets lower in health. Entities now have dialogue, and entities now do checks for both 'dialogue' and roaming movement. They now have a chance to roam every few seconds and a chance to do dialogue-like noises. This chance for roaming helps make entities have more random movement rather than all of them at once roaming at the same exact time.
Known Issues:
•World-borders don't allow shooting through, at least on multi-mesa base
•Weird noise popping bug on certain cutscenes (possibly from momentary lack of audio-listener)
•Text from level 9 P.S.E. stays because it's too long
•Status displays not working
•O button disables the status displays suddenly apparently?
•Bugs 9 (rapid changing of animations while going down stairs, possibly because they are unintentionally based on velocity in all directions) and 30 (combination of jumping and moving to climb steep slopes) still present.
Additional Screenshots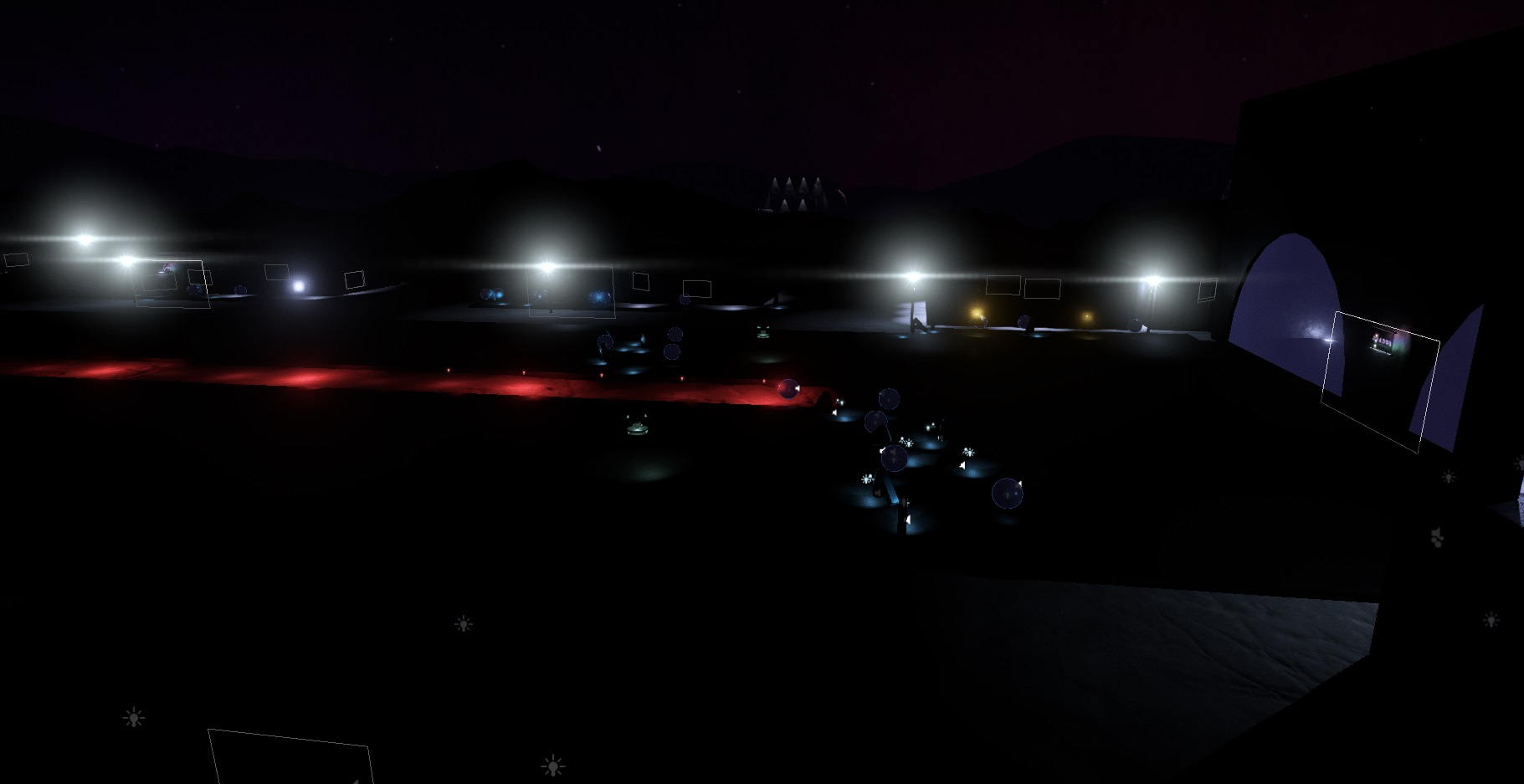 A power structure in the distance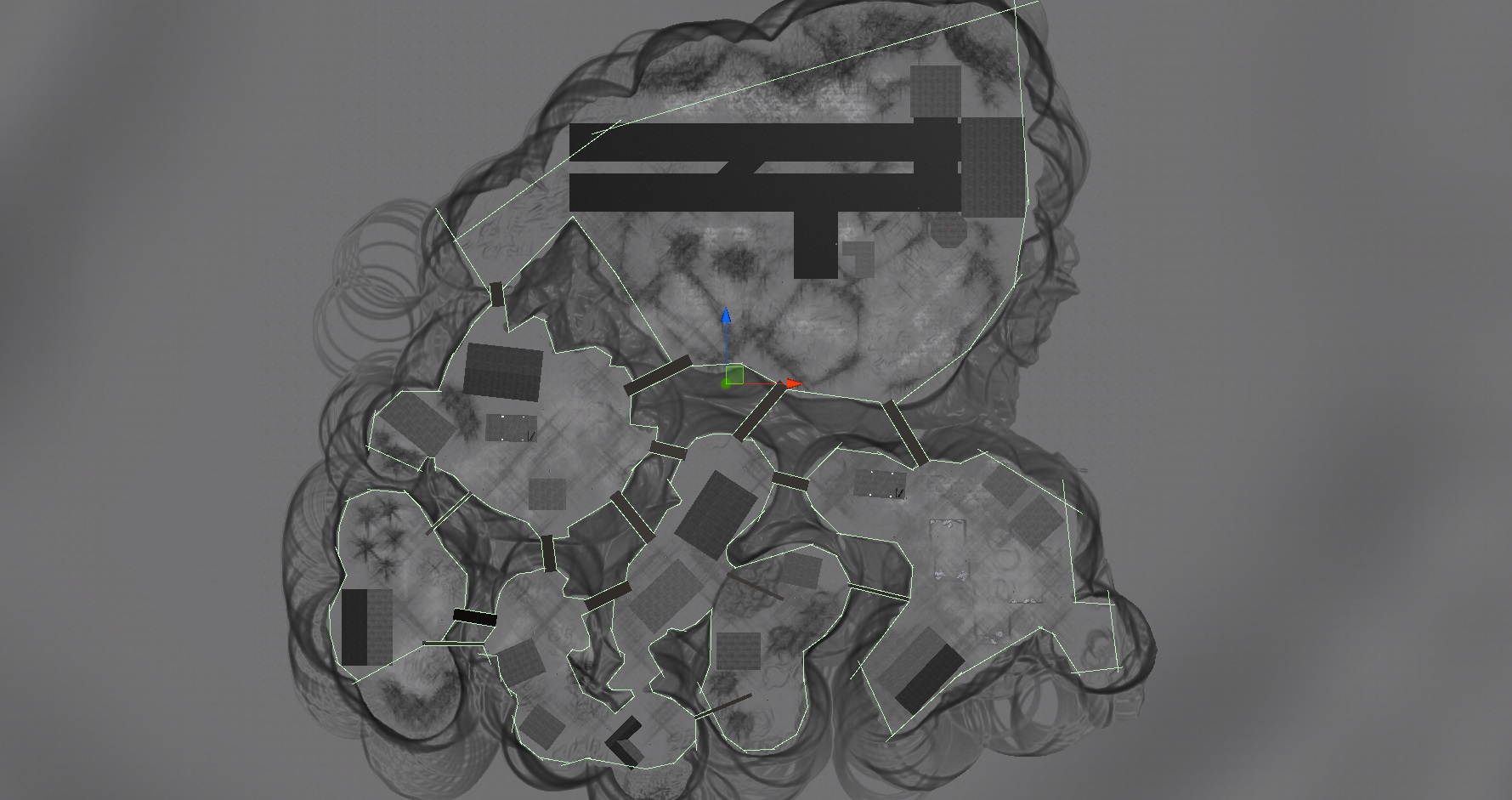 Overlook of base 7 (Onlenek)

Base 9 and the Resurvatarian Carrier will be worked on for this version, and hopefully levels available will be increased to 28. Other plans for addition are lens flares' brightness based on distance (to overcome the way Unity currently handles lens flares), some focus on optimizations to different scripts (especially LevelManager.cs, which uses quite a bit of unnecessary processing time), the credits scene, gun recoil and inaccuracy (currently accurate to a point), and some other possible experimental changes.
Note: Production will be much slower for now, because school has resumed and cuts into time that would be used for development.