It was a long time since I have updated the mod last time. Now I have collected enough idea and time to work some on it, so here are the results!
The biggest new thing is, that a page switcher has been created in object browser, so there are place for 30 more models in each map, where 30 was not enough. So currently there are maps with 40+ available objects!
And since we have more pages for models now, I have also added many new type of objects, for example satellite dash, umbrella, etc.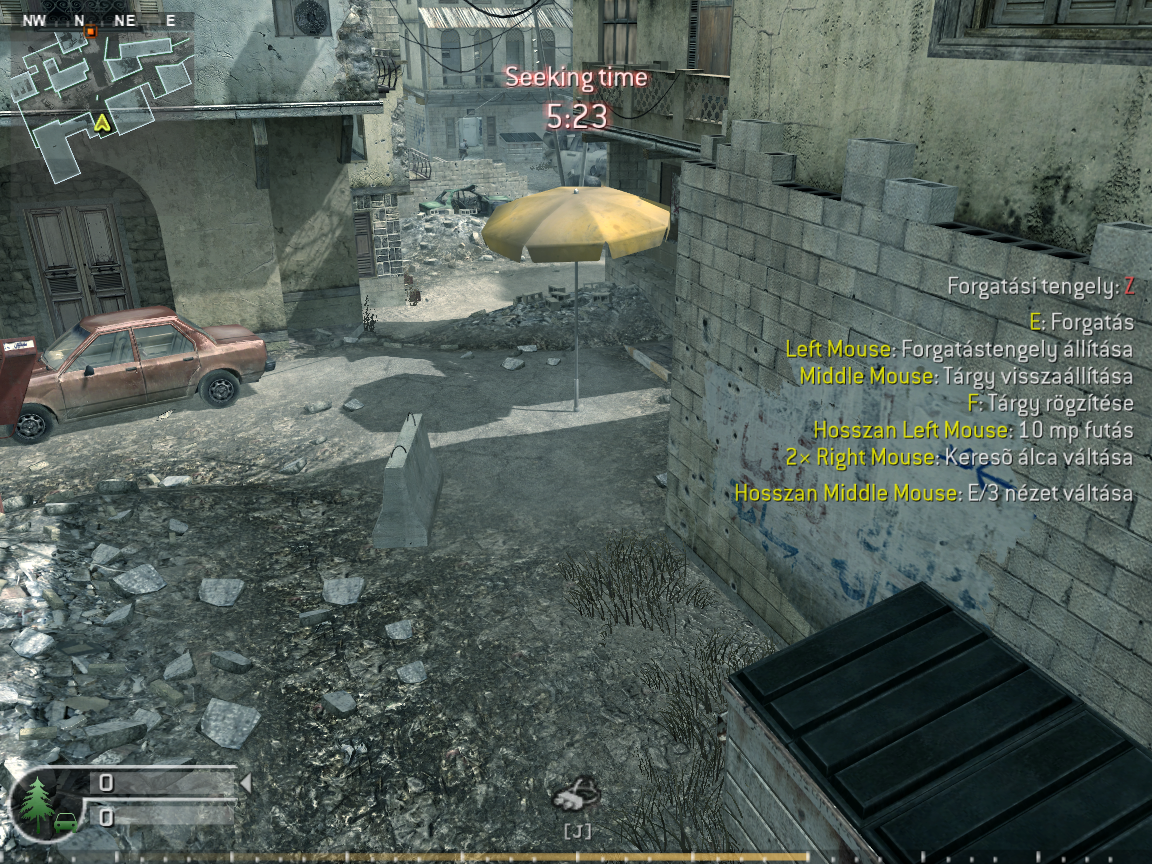 Note: To know which models are in the maps, I have written an application, which tries to discover every model, which are included in the selected FF file. If you accidentally need it, it is available here: XModel Explorer.
Another big change in this version is a dog model (Made by Viking, fixed by me), which can be used by VIP hiders. Here is a video about it and the new model list:
Some other fixes are applied too:
- Hiders can't get endless smoke grenade from care packages anymore
- Hiders are respawned when the seeker disconnects in hiding time to prevent some bugs
- Some localization fixes
- Model preview image align fixed
EDIT (2013-03-28):
- Last object is displayed immediately when there is only one hider left
- Script and dog bugs fixed
- New VIP weapon: M14
EDIT (2013-04-02):
- Reported bugs are fixed
- Dutch language added
I hope you gonna like it, it is already available on the afterLife server: 178.32.62.180:1024