In the last update we've shown a bunch of old gifs, and since you already know what the game is about, let's dive into new stuff!.. What? You still don't know what the game is about? Come ON! Okay, maybe this will help:
---
Movement, jumping and speed -
That's what you will need!
Sorry, you can't make the enemy bleed!
But he can kill you, indeed.
---
Did you like it?! Quick, click follow on indieDB and on twitter, then!
While player climbs up through rooms to success, he needs new abilities to make it faster! And he can get those in our new shiny rooms called Safe Rooms™!!... yeah, name is not that epic, but it does its job.
Safe room is a room that has automatically closing doors, which prevent the enemy from coming in and hurting you. Player gets new abilities inside the room and is able to learn them on the spot. (read more)
Each safe room has its own NPC, who can sell you items and give you quests. And we want each NPC to tell his story! Like, how he can catch a bird with a duct tape and a pencil, or how he can read audio books in the dark! For this purpose we want each safe room to be unique.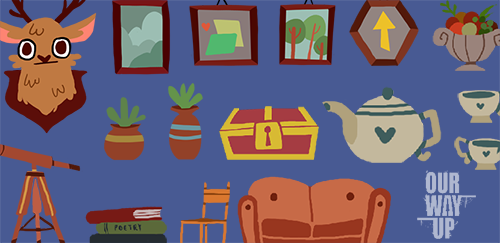 - Psst, come closer! - said the Badass triangle, - Do you want to get high? I can give you something – an ability - in exchange for a favor…
And that's exactly how you get your abilities! Just complete some quests from NPCs to get your rewards.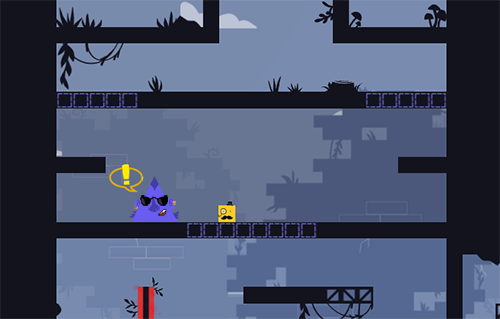 After you complete a quest, go to the next chest to get your reward. No, we don't plan on having destructible barrels and legendary loot.
And that's all for the day! Comment something down below, click some links here, and boom - you are officially a fan of the game. Thank you :D