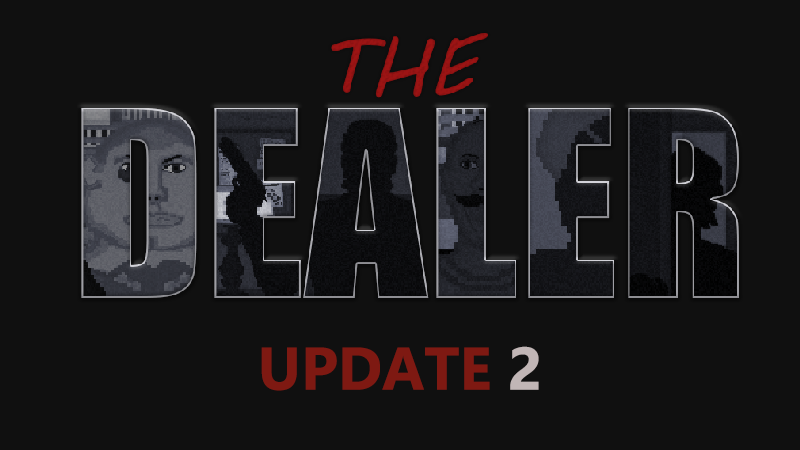 Hey, guys! Update 2 is available now! The goal of this update was to make the game more intuitive based on the early feedback, make some game mechanics clearer to players, fix/rewrite stuff here and there, and also add new things along the way.

Full list of changes and additions:
- New item - cola.
- Some new customer clothes.
- Fixed soap image.
- Flyer image is replaced with a higher resolution version.
- Extended Lenny's speech in the opening of Story Mode.
- Additional notes in Story Mode and Tutorial to clarify how police works in the game.
- You can now start a new game right at the end of Tutorial.
- Inventory and Reference Book icons are now highlighted in Tutorial when you need to click on them.
- Additional Reference Book page about the cross icon which appears right before any dialogue with a customer to notify a player when he can't interact with Lenny, trash cans and newspaper.
- Rewrites in Reference Book descriptions.
- More visible highlight on Inventory and Reference Book icons and UI buttons when you hover over them.
- Some visual updates, particularly on TV buttons and some customer clothes.
- Some new customer lines.
- "harvested ballots" item is removed from Survival Mode because it takes place in 2019, a year before the election.
- A very slight pause was added at the end of each dialogue with customers to make the transition from customer's last dialogue line to him leaving you smoother.
- Now Lenny's UI shows up instantly when Lenny doesn't have any news.
The game is available now in Early Access on both Steam and itch.io:

I hope you'll enjoy your first stay in Winterfield! More to come.
Also check out new screenshots from the current build of the game: