Since this update does not contain a lot of "changes" or "adds", we decided to skip the changelog this update.
Okay, let's start of with the more visual content and save the talkiness for later.
New entering animation
From space we come and shall ever return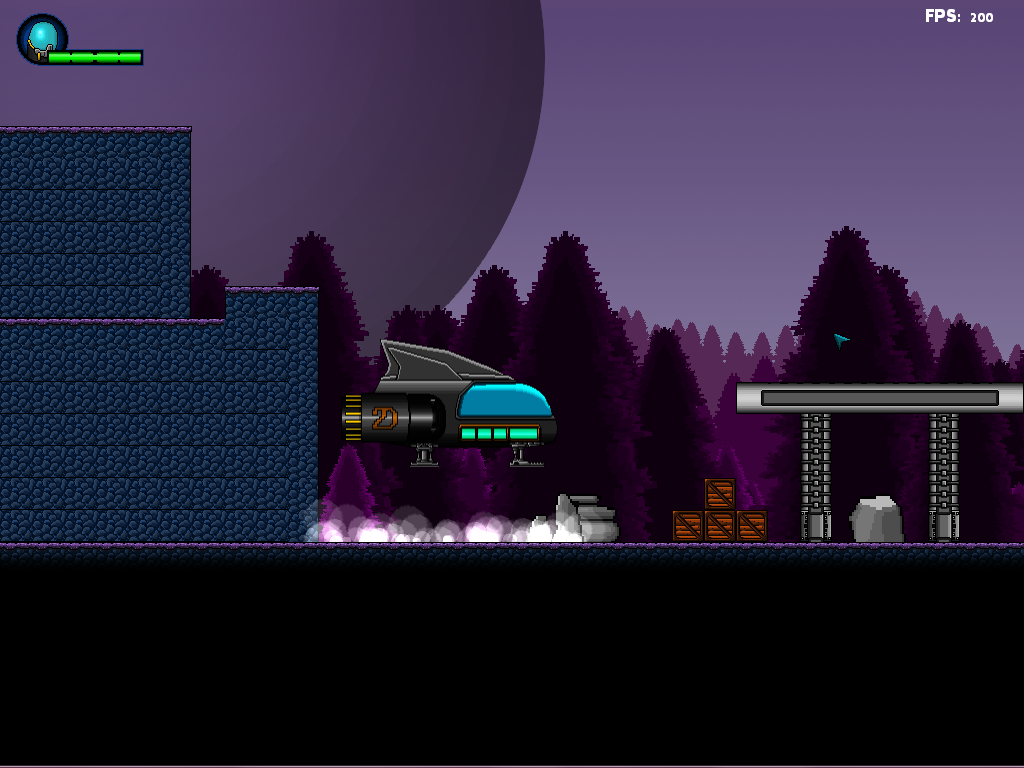 So, we've been working with the animations when entering a new territory from your mothership, we still need to polish it a bit tho. We will come back with a gif as soon as we are happy with the results!
Yesterdays testing
Yesterday I went to a local school for testing of our game, it went incredibly well and I was not expecting the amount of feedback we got. So we got a few changes and would like you guys to hear it and maybe throw in a comment or two!
Logs
You can read about monsters, guns, units, ships, planets, basically everything on our game here. You can also keep track on what you have missed (secrets, chests) inside the currently playing level, but this feature is only accessible when that level already has been completed.
Your log will only save data about the object when encountering it, either killing a unit you have never encountered, or picking up a weapon you have never seen.
Mechs
This is something we've wanted to do a long time, just like in Metal Slug, mechs will be available in the final product!
Planet System
So this is our idea of game progression...
Firstly, you start off on a planet you have never seen, the only thing you know is that you just crashed there. Venturing out on an adventure seeking a new ship, you hijack an enemy mothership. After escaping the planet you realize that your hyperspeed System is broken and need some new parts located in different camps around the planet. After collecting all of these parts you unlock the ability to travel in hyperspeed, therefor you can travel to different planets.
The planets setup will be something found in Super Mario World, basically this: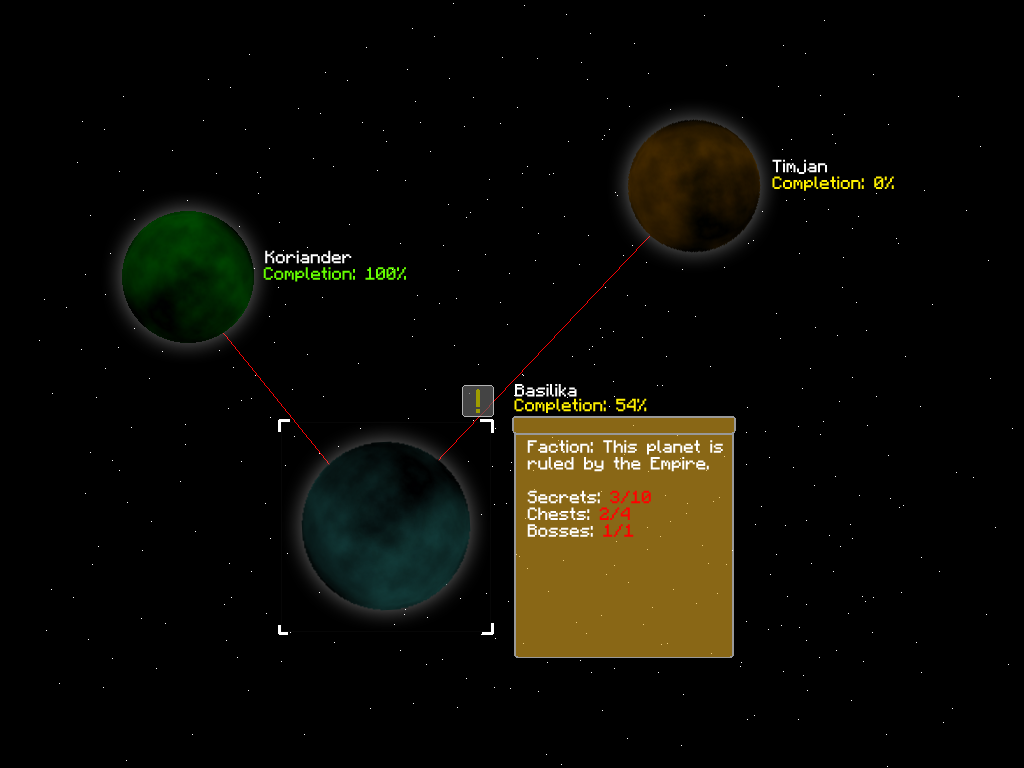 You can travel to any planet you want, you can even finish the game directly by going after the last boss located on the most badass planet. But that is not a good idea since the games difficulty level scales from each planet, so you CAN kill the boss with the first gun, but it's ridicoulusly hard.
So for the feeling of progression, we decided that we should use percentage by showing how much of that planet that has been complete, like shown in the picture. You will also know which level who is the next one during the main quests by telling you during the cutscenes and adding a little note to the planet you SHOULD visit next, also shown in the picture.
Of course you can play the missions in a different way, by doing this, you will unlock a different ending, and some other looking cutscenes and dialogs.
We hope you are as exciting as we are, this will be a fun ride!
- The 2DLandz team