Hello everybody,
It's been a wee while since the last update so I'll rattle through a few points of progress here.
But before I do I just want to say a huge thanks to everyone who has voted for Z-Exemplar on Steam Greenlight so far - your support is massively appreciated. If you like the look of Z-Exemplar and think it is something you'd like to play then please consider giving us a Yes vote over at…
Okay, appeal over! On to the news…
Intro
Z-Exemplar now has an intro… of sorts. In keeping with the game's general aesthetic it has an understated 8-bit approach but, I hope, with a bit of humour thrown in. It sets out a very simple premise for the game - there's no point getting bogged down with convoluted backstory with what is, after all, a shoot-em-up - but it sets the scene for the task to come quite adequately, that being one pilot on a solo-mission to conquer a galaxy of increasingly hostile planets.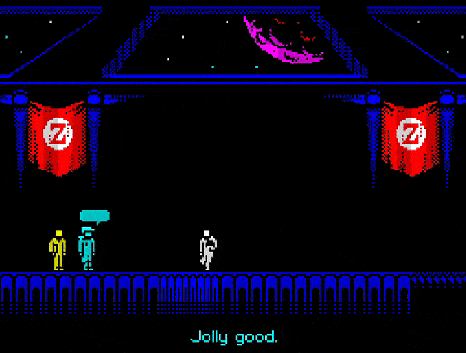 Anyway, take a swizz at…
…and make up your own mind. Oh, there are no sound effects added just yet.
Levels
Work is progressing well here - the levels that have been completed are being continually refined and work is underway on getting the remaining levels finished. Implementing the smooth moves option had a bit of a knock on effect with some of the enemy patterns and that set me back a little but everything is back on track now.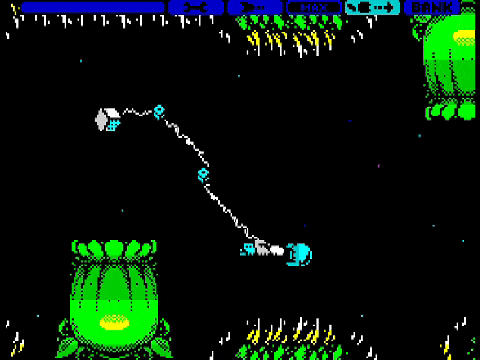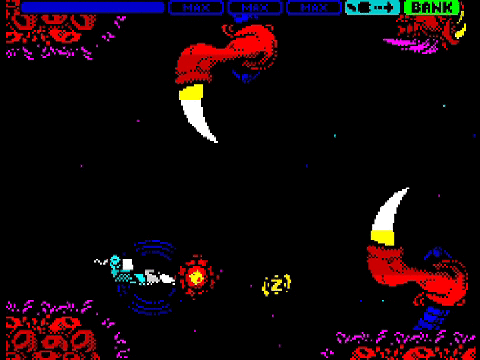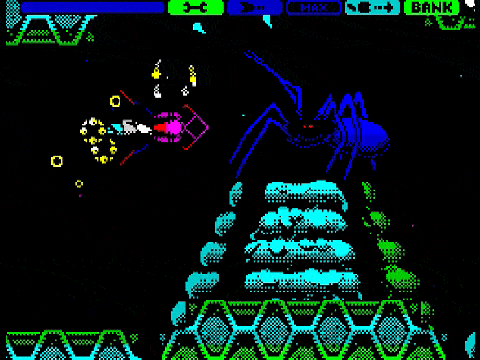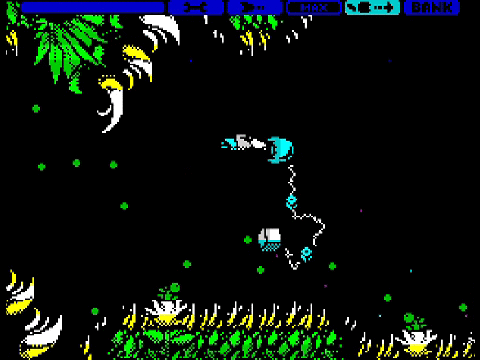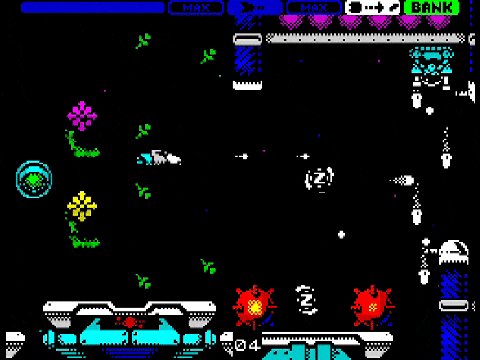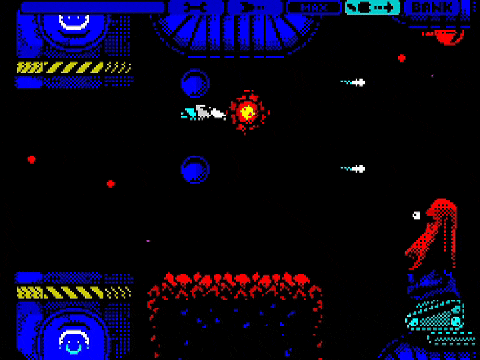 I've been doing a bit of work on level endings also. I want the level endings to be as varied as possible. Some will, of course, have end-of-level bosses but others may end with with a reward of a load of pick-ups, an enemy ambush or even an appearance by the mysterious beings that take an interest in the player's mission and provide a bit of narrative drive.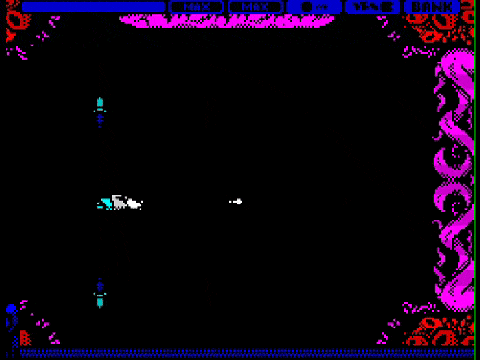 Perks, Missiles, Buddies and Probes
All the ships attachments and power-ups are all but complete and the load-out selection screen is done. That makes me happy! I'm really pleased with how the weapons have turned out - I think for this type of game it is vital to get these right - and I think there is a good variety of weapon types that make for a range of different play experiences. My hope is that each player will have their own favourite load-out configuration that may be wildly different from another player.
Perks have also been implemented giving the player shields, damage multipliers, power-up head starts, speed ups and the like.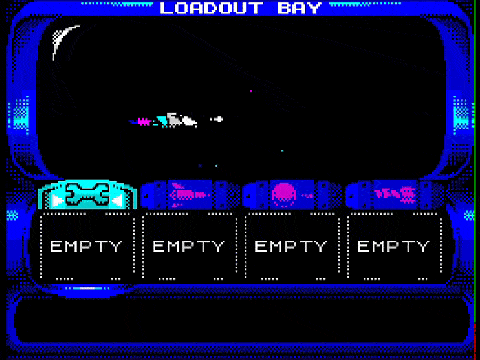 I think that's about it for now.
Thanks for reading and I'll be back with more updates soon.
Suminell.