Hello guys!
If you don't want to read the long version of this update, just scroll down to "changelog" where we will list every new change/add or fix from now on.
This update contains a compilation of neat features, GUI and visual updates, we will also talk about the future of 2DLandz!
Here is a gif that contains pretty much all the features and changes: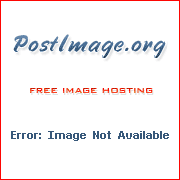 (Hey, the slimes are new!)
Visual updates
Scrolling Territory Name
Every time you enter a new territory, the name of the territory is displayed briefly, like shown in the gif. If you decide to create a new level, you can set this name to anything you want. This also works for bosses!<
Projectile feedback
Everytime a projectile "dies" it will do something related to that projectile, for example, if it's a missile, EXPLOSION! and camera shake. But we can pretty much change these values to anything we want which opens up a new level of visual feedback for 2DLandz!
Updated particle engine
So I've been working on our particle engine a little bit, earlier in the build the particles hadno velocity, only one direction and a speed. This limited our variations of particles, for instance:We could not create particles based on gravity, but because of this change, that is now possible!
Our particle engine now also supports animations, as you can see with our explosions from the projectiles above. This opens up a lot of routes for visuals in 2DLandz!
New featuers and content
Crystals
So what are these crystals? They are the currency of 2DLandz, you use these crystals to buy weapons, upgrade your suit, buy ammo, upgrade weapons and so on. Crystals either drops from units (uncommon), or you can find crystal structures and destroy them for crystals.

Shield
We've also made a shield for all units that are playable! When making the shields, I used a lot of references from Borderlands. The shield only contains two properties, HP and a recharge time.
When being attacked the shield is deactivated from recharging for a period of time, when no damage has been taken after this short time, the shield will begin recharge from his current HP, pretty much like in Borderlands.
GUI
So this is new, we have added a whole new look for our GUI: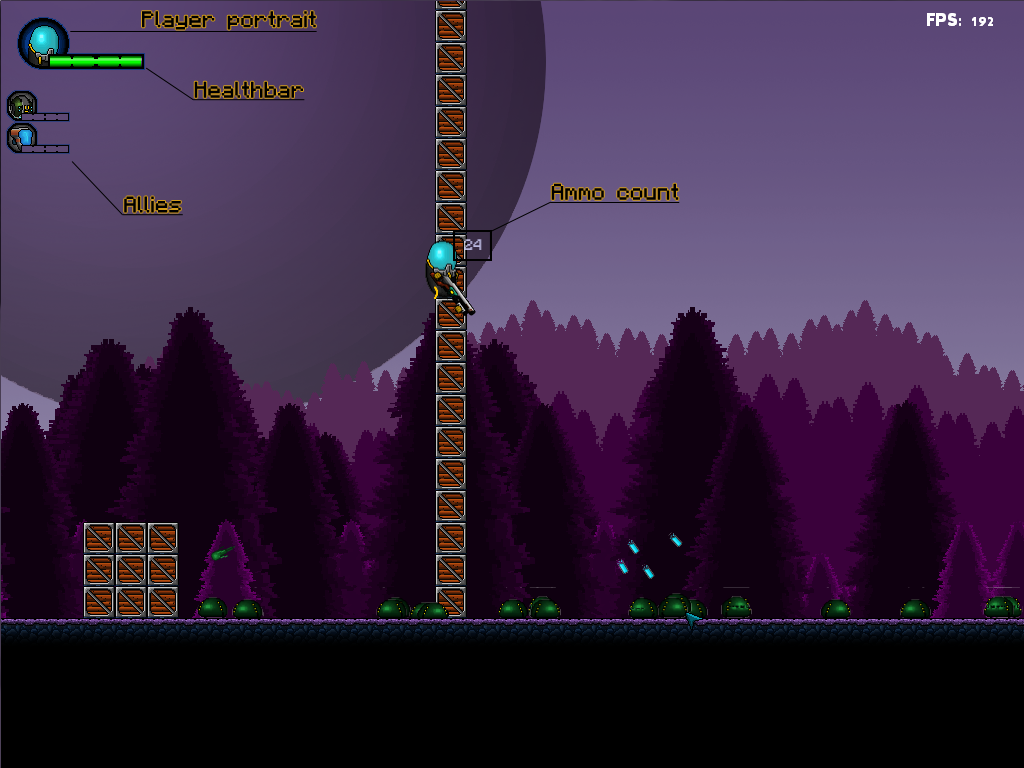 Next to our player is the current ammo for the weapon in use, when this depletes, no more firing...Ammo can either be dropped by enemies or bought at the homebase before venturing out in a new territory!
In the top-left we have both the Players main unit stats and his hired units stats. The main unit is more in focus, and the portrait is thus twice as big as others.
We are trying to keep the GUI as small as possible just for the sake of a nice feel for gameplay. I've also optimized the game a little bit, but that is nothing that can be showed, really.
The future
In a week from now on we will have a closed testing area for 2DLandz where chosen players cantest the game and try it out. Mostly for our own sake, we need to test the controls scheme andcore mechanics. After this time we will continue with the production of 2DLandz as usual!
Changelog
- Changed camera smoothness to be a lot more harder
- Removed shakey camera when firing a projectile
- Added a new unit, slime! - Added a new AI-type
- Added a shield for units - Added new GUI
- Update the particle engine
- Added visual feedback on projectiles
- Added animation support on the particle engine
- Added Crystal Shards
Basically the currency of 2DLandz
- Added effects when a unit dies (tweaking) - Changed projectile-graphics
That is pretty much all, thank you guys for tuning in! - Zolerion / Luksa17