Tatu here once again! We are very hard at work to get a great build for the upcoming Nordic Game Conference. I promised an update before that though, so here it is:
Original Card Design
The first card design was done in a hurry and with too little concepting. It was our 2D artist's first time designing cards, so this time she has way more experience and a better idea on how the cards in a game like this should look like.
The stylized way of the images' had some good ideas, so for example some of the old spell cards continue living on in the new cards but get to be prettier than before. We also got feedback on some of the cards' pictures being too hard to understand, so that's one of the things we're paying more attention to this time.
Especially the Minion cards didn't have enough color and contrast on them. Also the information - such as minion's stats - on the original cards was too hard to understand, so it was also an important matter to pay attention to when making the designs for the new cards.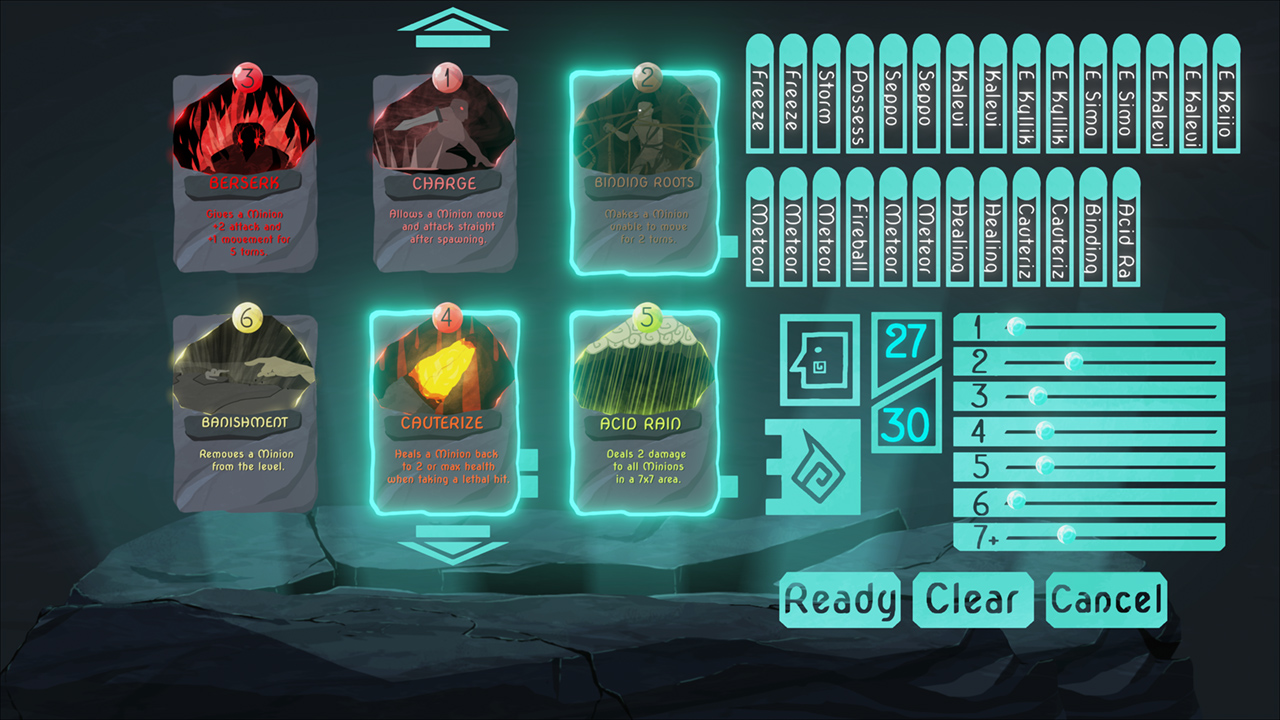 We gathered a lot of feedback for the old design from social media like Facebook, NeoGAF, TIGSource as well as conferences like Northern Game Summit, Slush and Casual Connect. We also got in touch with different developers and our friends to really make sure we heard as many voices as possible.
Designing The New Cards
We started the design process by gathering all the feedback and looking at the most crucial aspects that we needed to address as well as gathering plenty of reference from other games to make sure we weren't doing things that would confuse the player unnecessarily. There are some things that have become so common that changing them would only cause confusion for the players. For position of some elements is something players subconsciously expect to stay relatively same so going against the tradition might be unwise.
We also added some extra information to the cards in form of Minion Skills for the Elder Minions. These are abilities that the minions can use once summoned on to the battlefield.
Oona quickly sketched more than a dozen ideas for the form of the card and then scrapped the ones that certainly would not work and then did these concepts that we showed around a few times to gather some feedback from others.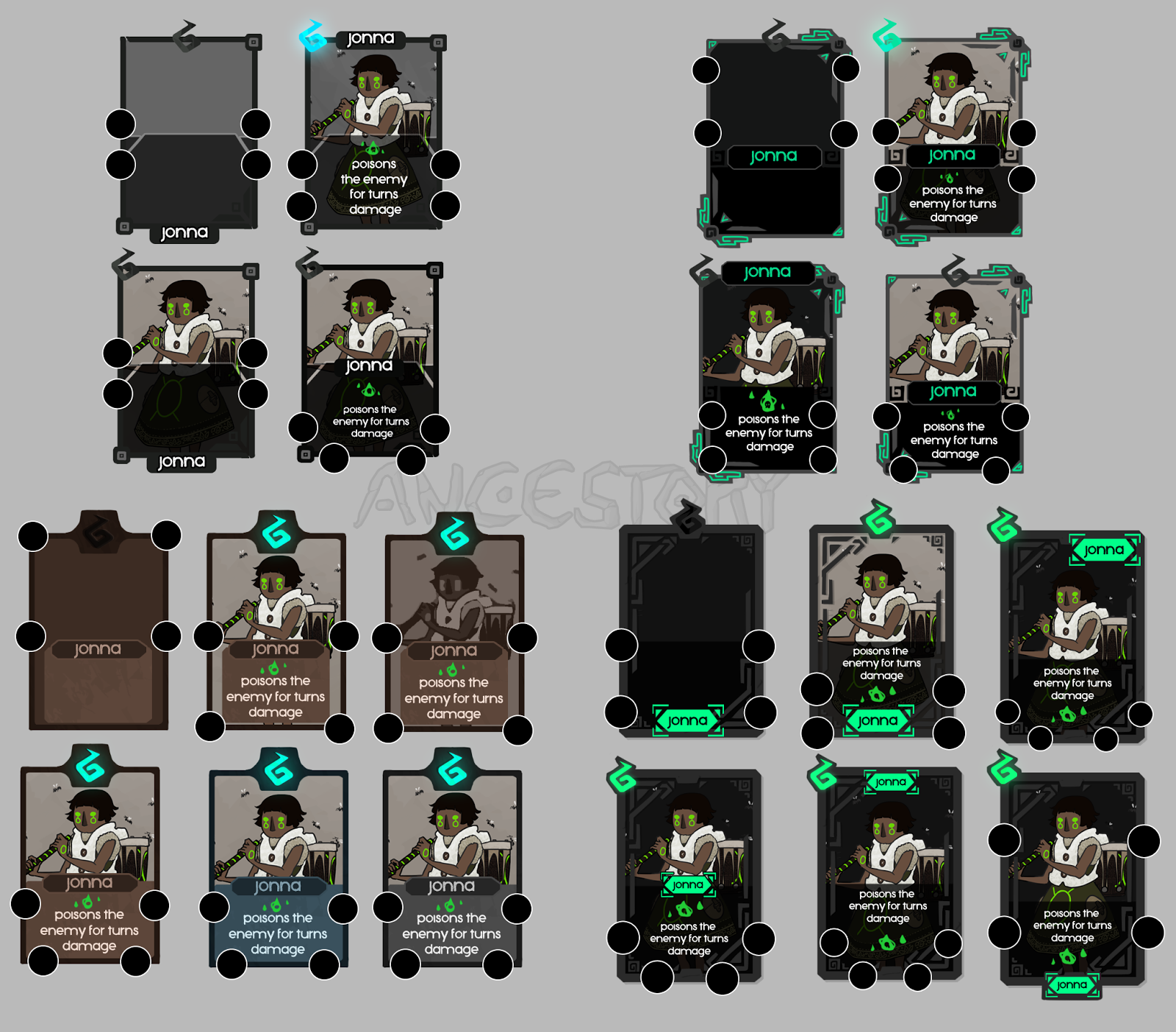 Oona then kept iterating on the form and through multiple passes we had the form nearly ready. Next up was the portrait and once again through multiple quick sketches and iteration we ended up with these variations: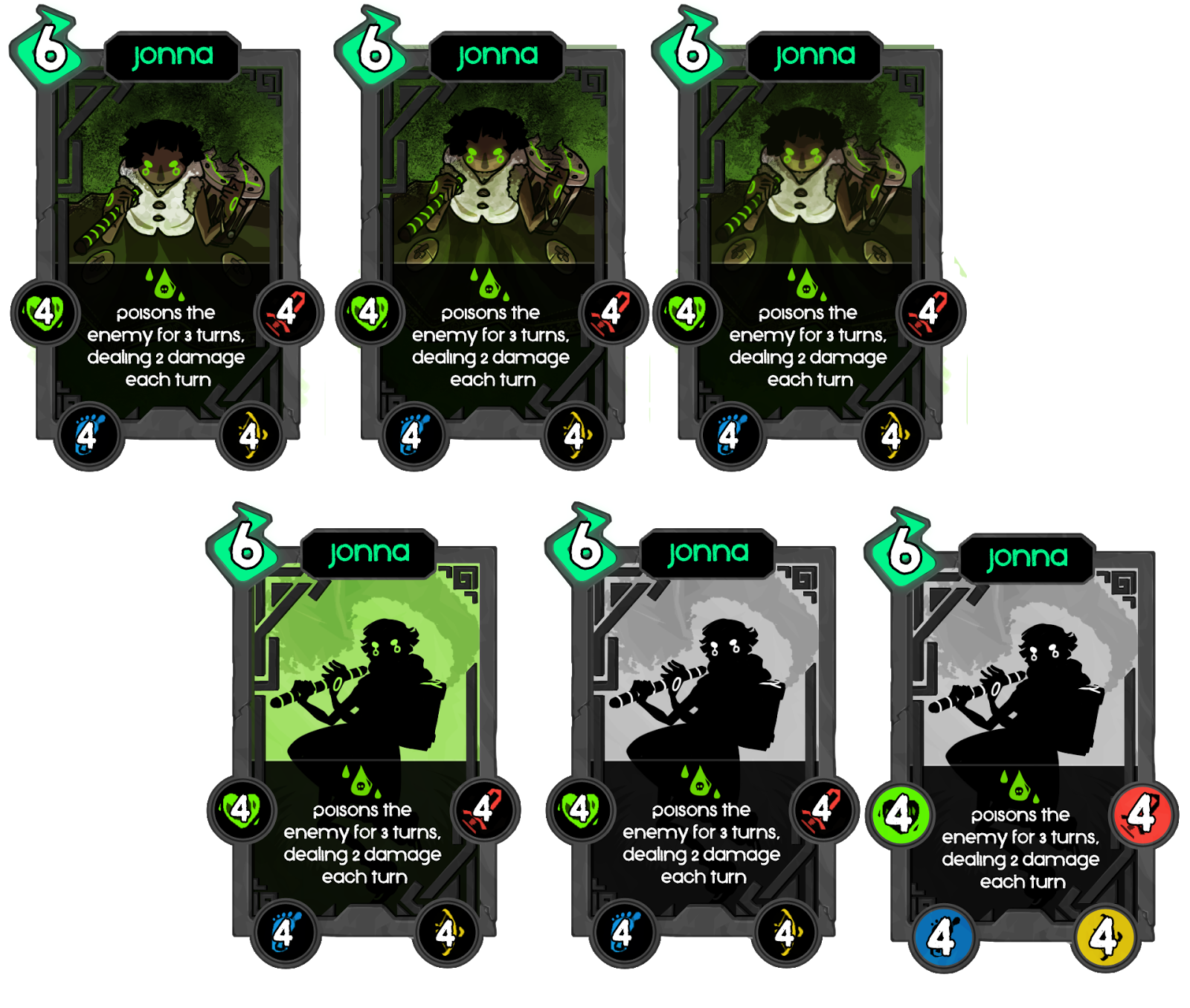 Eventually we ended up with the upper concept above and had tried it together with the full UI, Tuukka, our 3D Environment Artist, started modelling the cards. We wanted fully 3D cards for all nice effects we could do with them and we felt that it better fit our 3D world and the theme of the game. There are still some things we are going to address and it's missing the numbers and texts, but here's what we ended up with, rendered inside the game: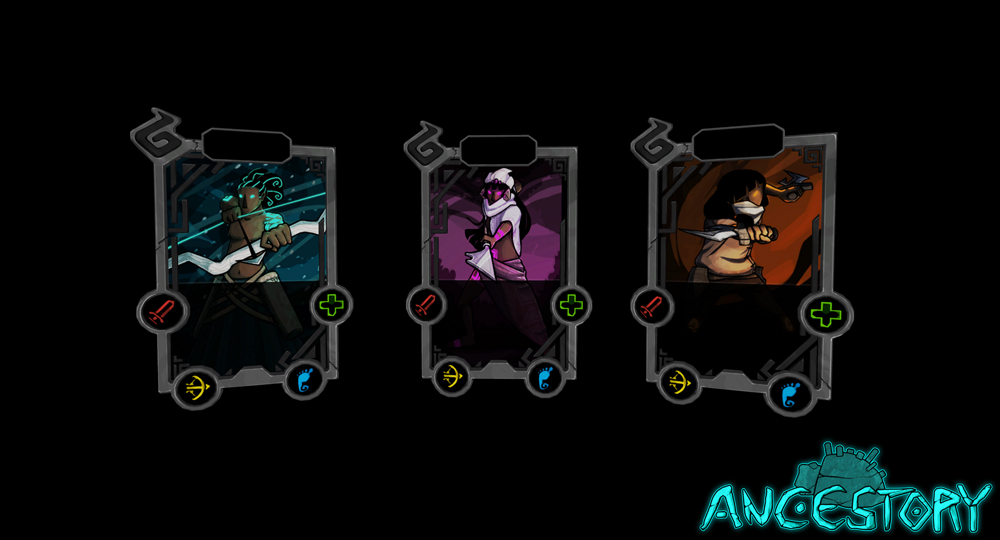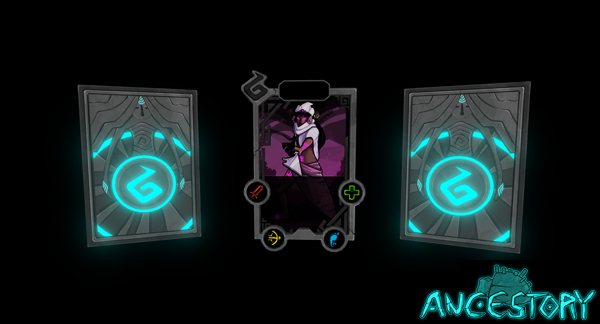 With that we are still improving and iterating some parts of the cards, but we are really happy how the cards came together. Gathering feedback from sources like Reddit, NeoGAF, Twitter and Facebook as well as other developers really helped the process and it's something we would recommend to everyone. That said, it's important to remember that you are making the decisions and design by committee doesn't always end up with the best results.
The next update will include some brand new screenshots of the game, spell cards, cool environments, new minions and other new stuff, but it will have to wait until we come back from the Nordic Game Conference and have fixed some of the remaining issues.
Cheers!
-Tatu
Give us your comments here or follow us on Twitter and Facebook!