Hello everybody!
I know I said that these update will be weekly, but I realised that I havn't done too much progress in one week to show, due exams that I have trough all January and February, so sorry in advance for irregular updates.
Since my last update my main goal was to make functional "Tavern" in game with as much graphics and coding. I acomplished all that, but there is no animations. Here is result:
This screenshot shows tavern when player enters. From the people in "Tavern" player can buy illegal stuff i.e. stuff that he must smuggle into the city.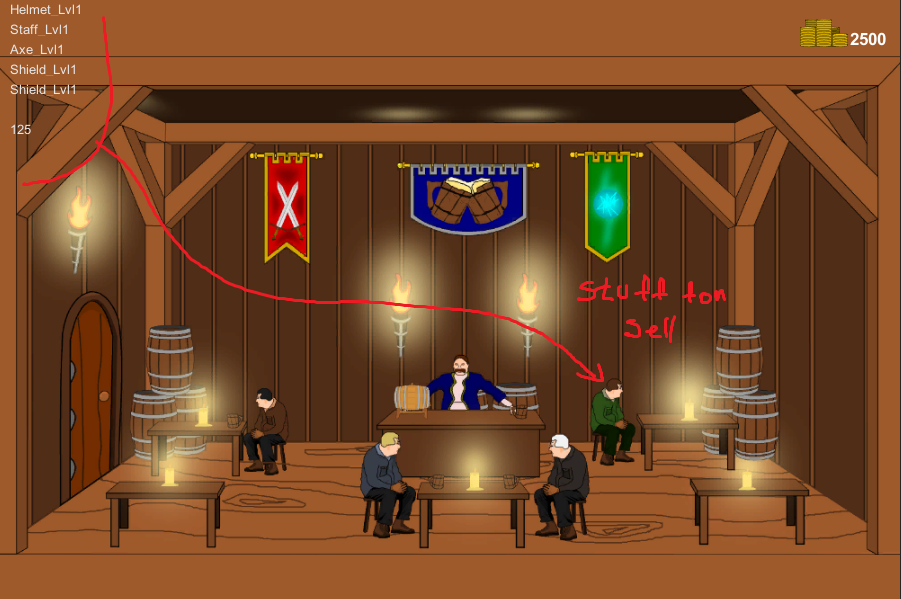 When you buy items, since sumuggling is not implemented yet, you can instantly show it in your inventory, and go back to shop to sell it.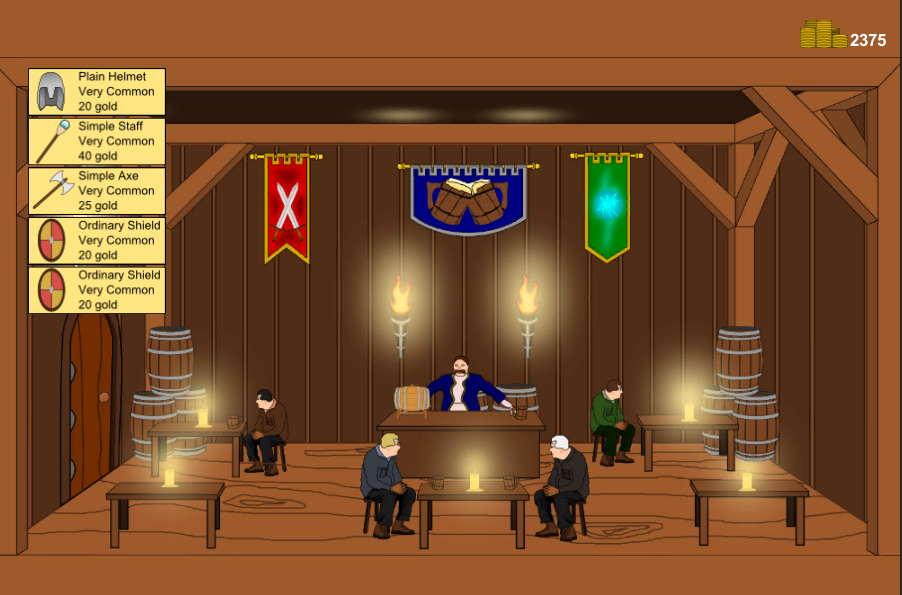 Because I didn't 100% decided how smuggling is going to work, I started working on adventure part of the game. It will have random dungeon generator, so adventures won't be boring, and you can always find something new. To this day I only finished simple code, but I will take it from there, and hopefully make it pretty good!
I haven't made dead end and misc rooms, so generator is generating only main path from top to bottom level of dungeon. And since I was preoccupied with tavern and exams, I only made simple, plain graphics:
Plans for next update is to polish more random dungeon generator and decide how smuggling will be done.
That would be all, for now!
Nikola Vatazović
Game Designer/Programmer
Games In Wires