I've been busy working on Succumb lately. Here is what I have been able to toss in over the past weeks. The main addition I added was a status effect system, attributes and stats. This means that you can now have scaled stats according to your attributes and buffs/debuffs to also change the attributes or decrease/increase stats.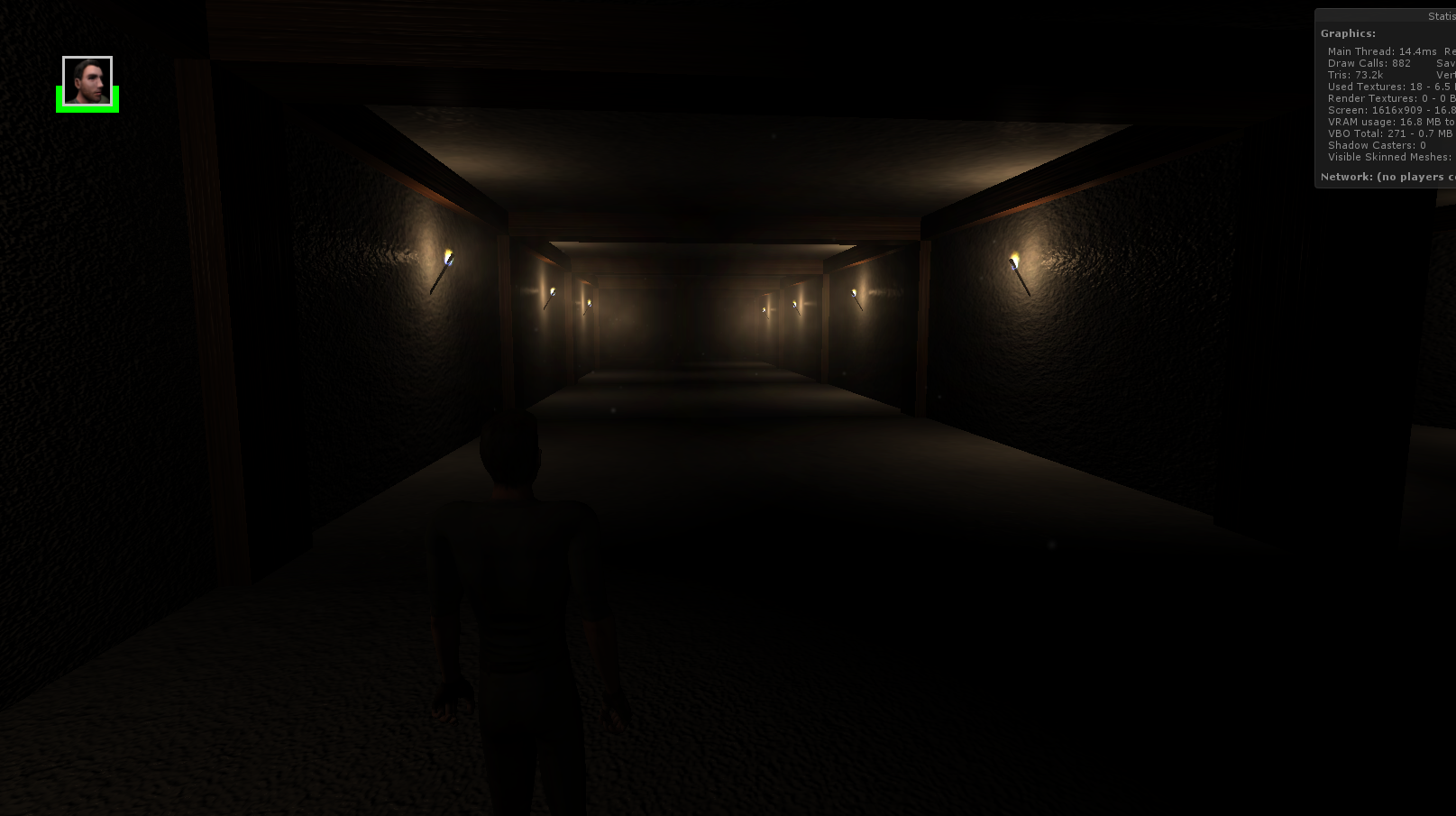 From the screenshot above you can see some new additions also, the main thing noticeable is the new graphical effects such as light flares and dust particles. The lighting has also been improved. On the top left you can see a new HUD, which is work in progress, but that is how it will generally look later on.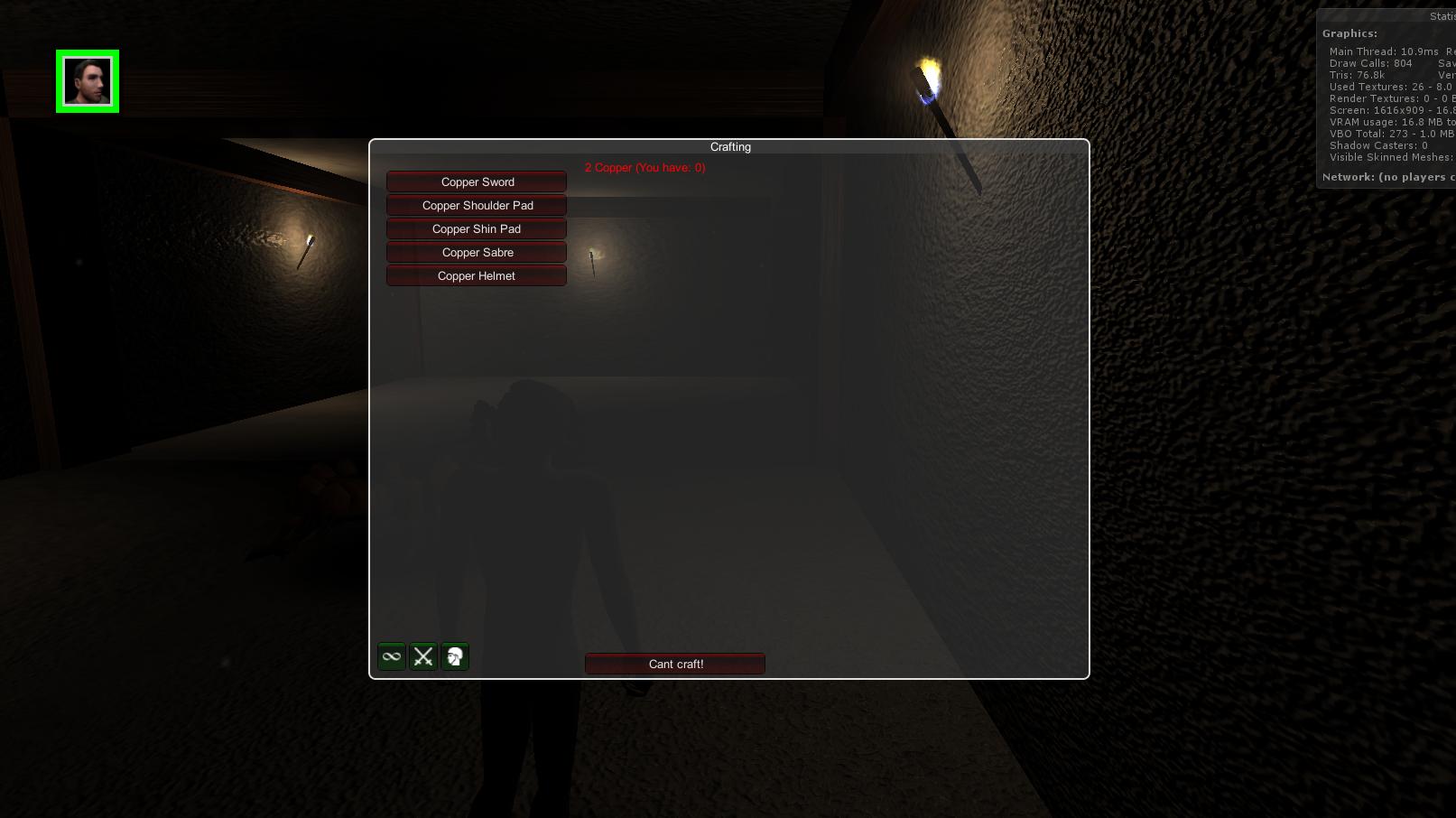 Here is another Screenshot. This one shows the new Crafting system, which is also a Work in Progress. I cant really show you the inventory system because I have not created the interface for that.
I could have gotten more done, but I had other work that I had to get done as well.