2/20/19 - Vanilla sprint version updated to match main version
2/8/19 - Flamethrower enemy AI updated. Map icons updated (new custom fuel/bomb/special mission icons, and enemy outposts do not appear on the map until you scout them!

LET ME KNOW IF YOU ARE ENCOUNTERING BOUNCING NPCS. This bug should be fixed, but may still be present on certain configs. If you still get this bug, manually add MaxFps="X" to your gameprofile.xml file. X = your refresh rate. Save the file as read only.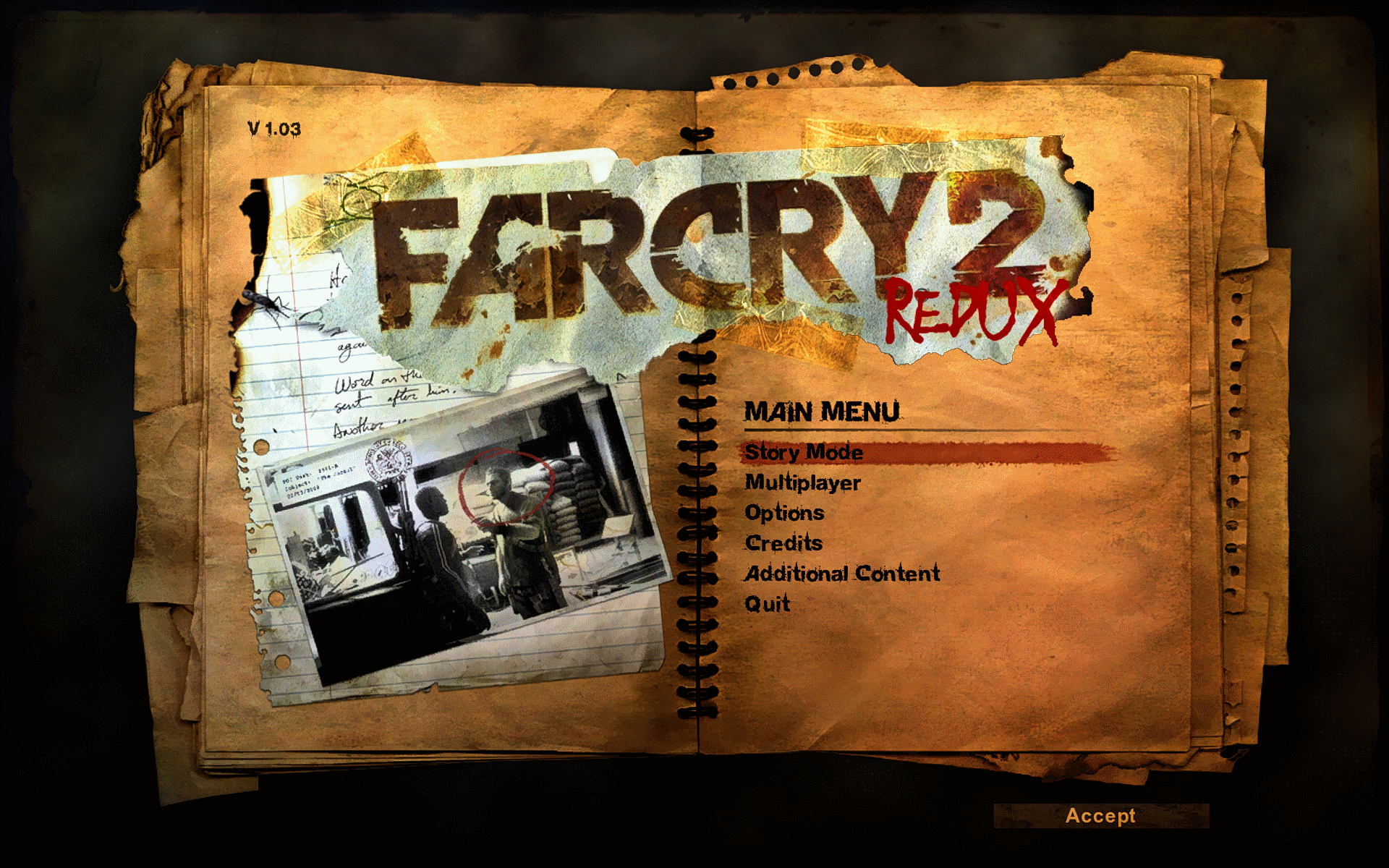 Very small, but I think important, update. The main menu now immediately shows the player that the mod is installed. I also removed the on screen text for reload/unjam. The player is well aware of these situations...
Unless bugs are found, this will be the final update of Far Cry 2: Redux. Hope you enjoy!