Hey, Tatu here and we are back with some great news!

We've been Greenlit by the community and are now working towards a proper Steam release with most of the Steamworks features supported.
CASUAL CONNECT & INDIE PRIZE
As I had been a volunteer last year for the Indie Prize at Casual Connect Europe and had a great experience there, we decided to apply for it this year. And just before New Year's Eve we got chosen in to participate amongst 115 other developers. The event was held in Amsterdam during 4. to 6. of February.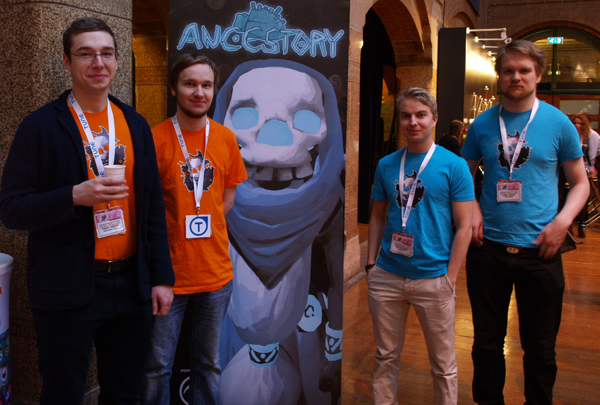 Tuukka, Joni, Me and Lauri with our massive banner and team T-Shirts
We flew from Kajaani to Amsterdam equipped with a gaming laptop (with missing keys for extra indie cred), another small laptop for the video and portability, a big roll up screen, business cards for ourselves and the game, Ancestory T-Shirt and 7 developers. The build of the game we had with us was an early one because we didn't want to spend too much time polishing content that we were going to redo anyway, but luckily having such a rough. build did not not hurt us and people understood that it was a really early version.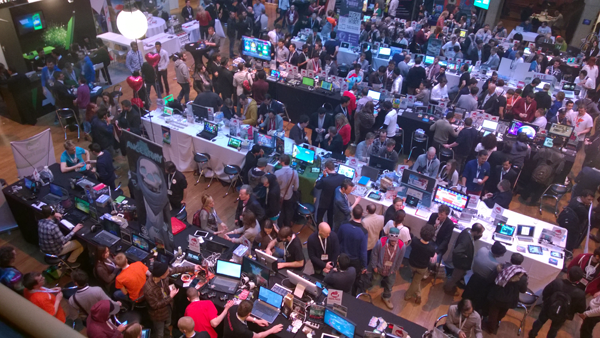 View of the Indie Prize
GREENLIGHT
In total it took us 85 days to get Greenlit. It certainly wasn't the easiest journey and the biggest cause for that was that were simply ill-prepared for it and had some unrealistic expectations on how much work there was.
None of us had much experience in cutting trailer and we couldn't outsource it in the time needed. So it first fell up to me to start making the trailer after we had come up with a storyboard together. After a lot of trial and error we were happy with it and much of it is thanks to our Sound Designer, Tero, stepping up and taking charge with parts of the trailer (Tero did most of the effects and the sounds as well as recording the footage) and also to all the support and feedback we've received from other developers and friends.
We decided to celebrate the occasion with a special cake: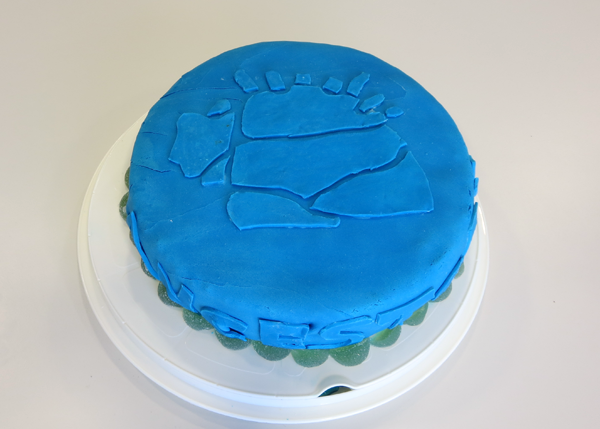 WHAT'S NEXT?
We're now fully committed to developing the game, after having to work on a few other projects last fall. Work on the revised graphics and building the level graphics from scratch has been going on for some time now and it should not be long until we have something to show.
On the gameplay side we just settled on some new ideas we are going to try and have started prototyping and implementing them. At the same time we are polishing some existing gameplay features like controls to make sure all the core mechanics feel great while implementing the new environments to the game.
Cheers!
-Tatu
Give us your comments here or follow us on Twitter and Facebook!