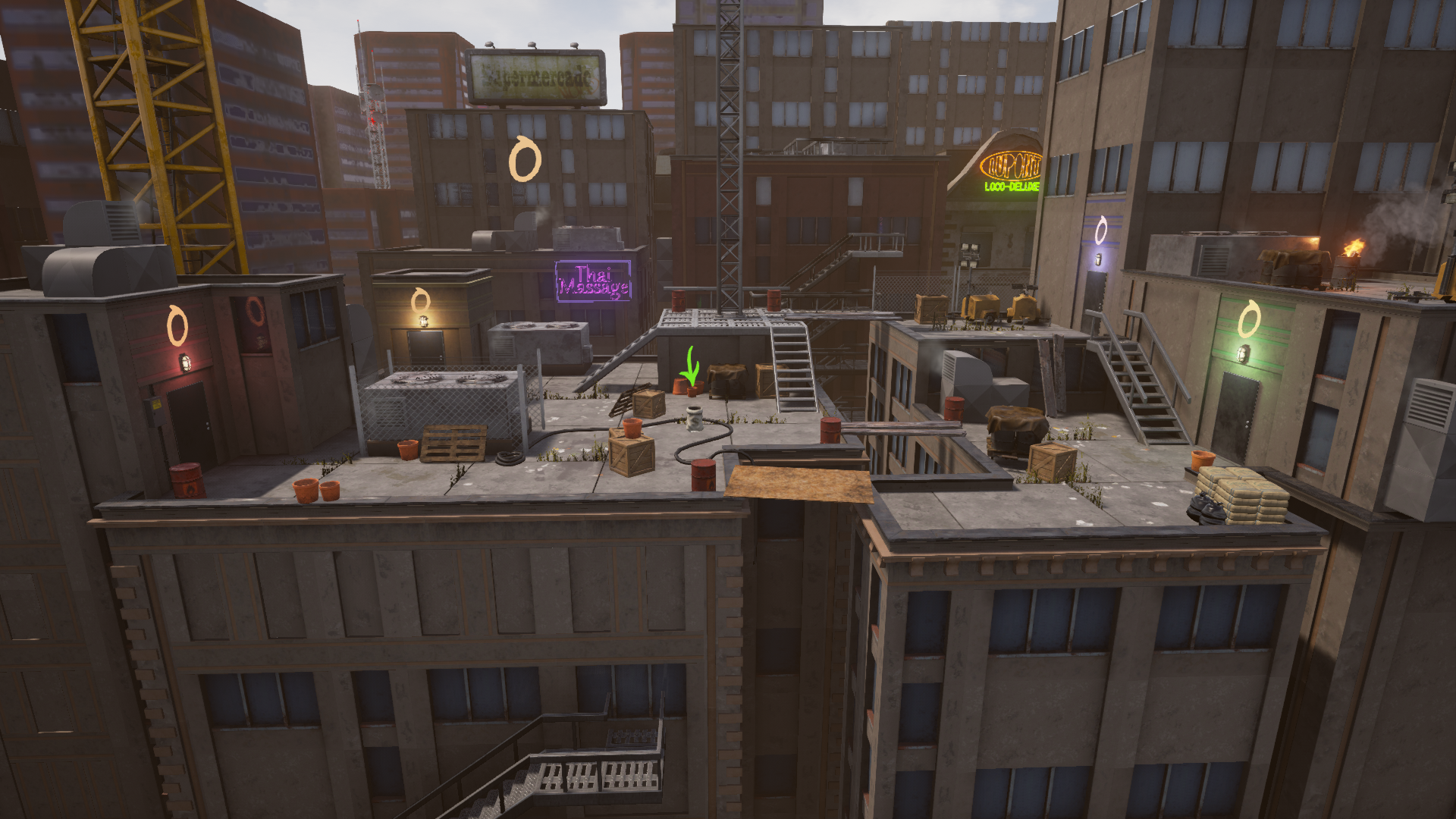 Added Graphics:
New map: Rooftop
Complete 20 piece modular building set
Radio Tower
Construction Crane
Barrel Pallet
Small detail props (box, flower pot and so on)
Updated Van texture
Shotgun
Desert Eagle Pistol
Molotov
Impact Grenade
Destructible props
Train Cart Spawn Point
More clothes variations to the gangsters
Small fixes all around
Added Technical Aspects:
Map Selection
Random Event Scripts
Moneybag Respawn
Many small fixes all around
We mostly polished everything we had and tried to get a complete beta version going with 3 different maps. Night time has also been added to the Train Yard map and will be added to Rooftop once it's completely done.
Working very hard to polish and get the mechanics done for the game so we can focus on content creation. There is a lot of things going on behind the scenes and we'll try to be more frequent updating you guys on the latest stuff!
Until next time!
- Red Line Games