Hey everyone!
Tatu here, once again, to give you our last update for this year. We're still trucking on with the Greenlight, but we would love some more support to ram it through faster!
The Importance of Feedback
We've been testing the early alpha version quite a bit now and even organized our own testing event with a variety of different people and it has been a great reminder on how important it is to gather feedback about your game. As a developer you can't always predict how new players learn the game and react to design features. It's easy to forget that you know everything about the game and the new players know absolutely nothing about it. Every now and then you can get some really fresh ideas just from watching others play your game so feedback is what we are trying to get as much as we can during the development.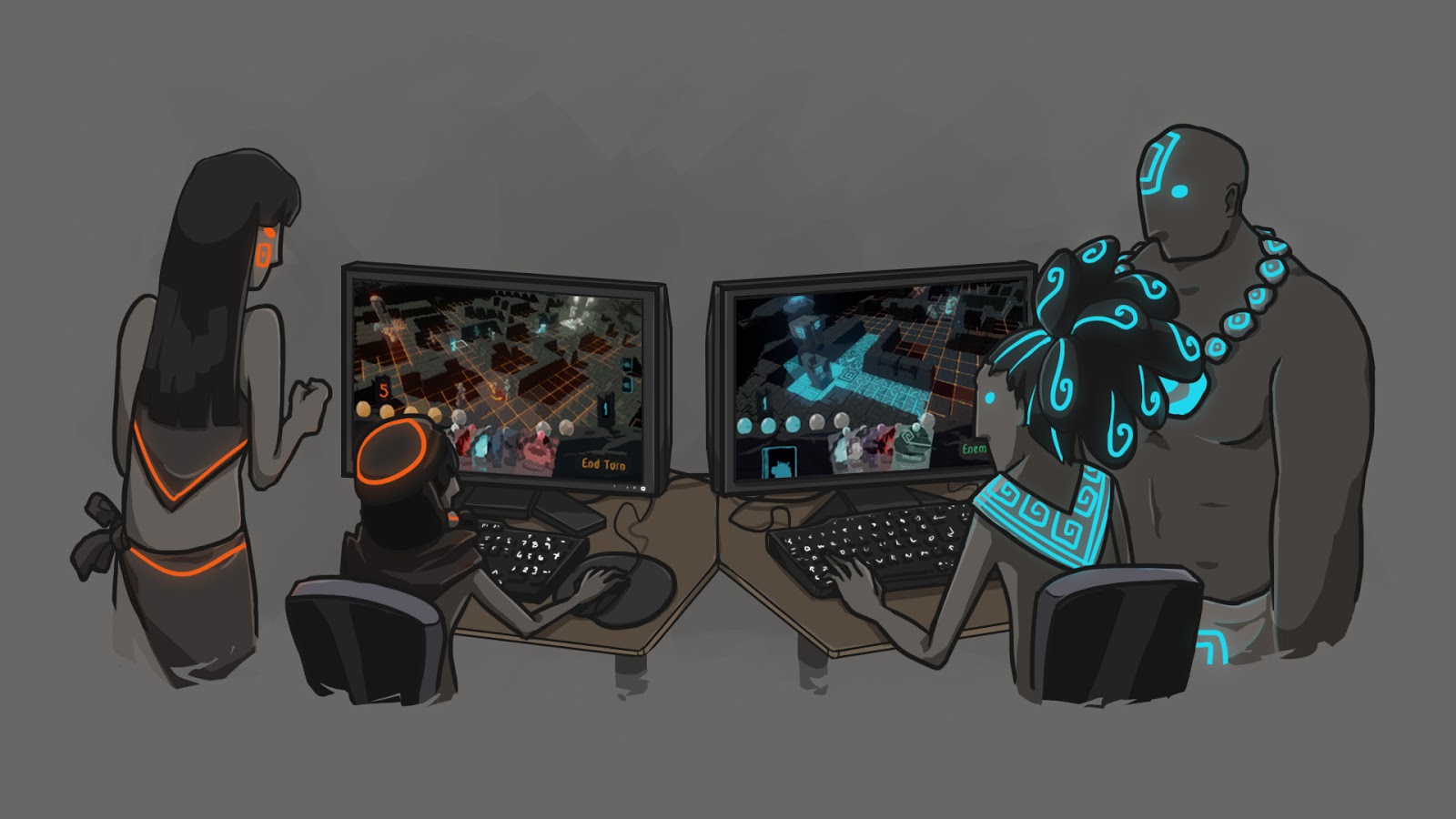 With these updates I want to give you some insight into what kind of feedback we've received and how we are going tackle it to make the game even better.
The first and foremost thing we've seen with the testing is that the UI needs revamping. We knew that already and it was one the compromises that the original 7-week development schedule required, but with all the testing we did we noticed some things that we hadn't completely anticipated.
First thing was that having the grid color as a turn indicator wasn't as clear as we thought. It is certainly noticeable, but only a few people realized by themselves that it shows whose turn it is. What we are probably going to do is have the whole UI themed according to the player color and the have clearer indicators on whose turn it is.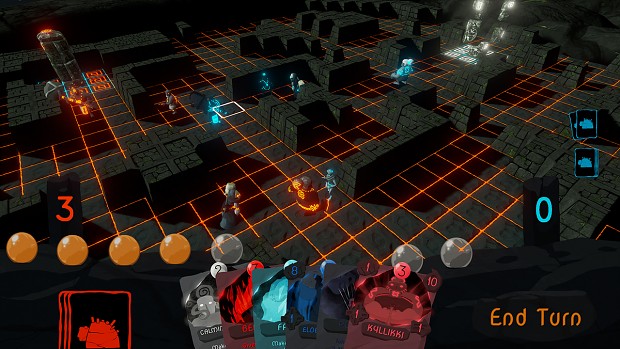 The rest of the feedback I'll leave for later when we go more in-depth on why and how we are revamping the whole UI.
Slush 2014
So what is Slush?
According to their own website "Slush is the focal point for Eurasian startups and technology talent to meet with top-tier international investors, executives and media. The two-day event takes place every fall in the wintery Scandinavia amidst one the most dynamic tech ecosystems in the world. Slush 2014 takes place on November 18-19th in Helsinki with more than 10.000 attendees expected."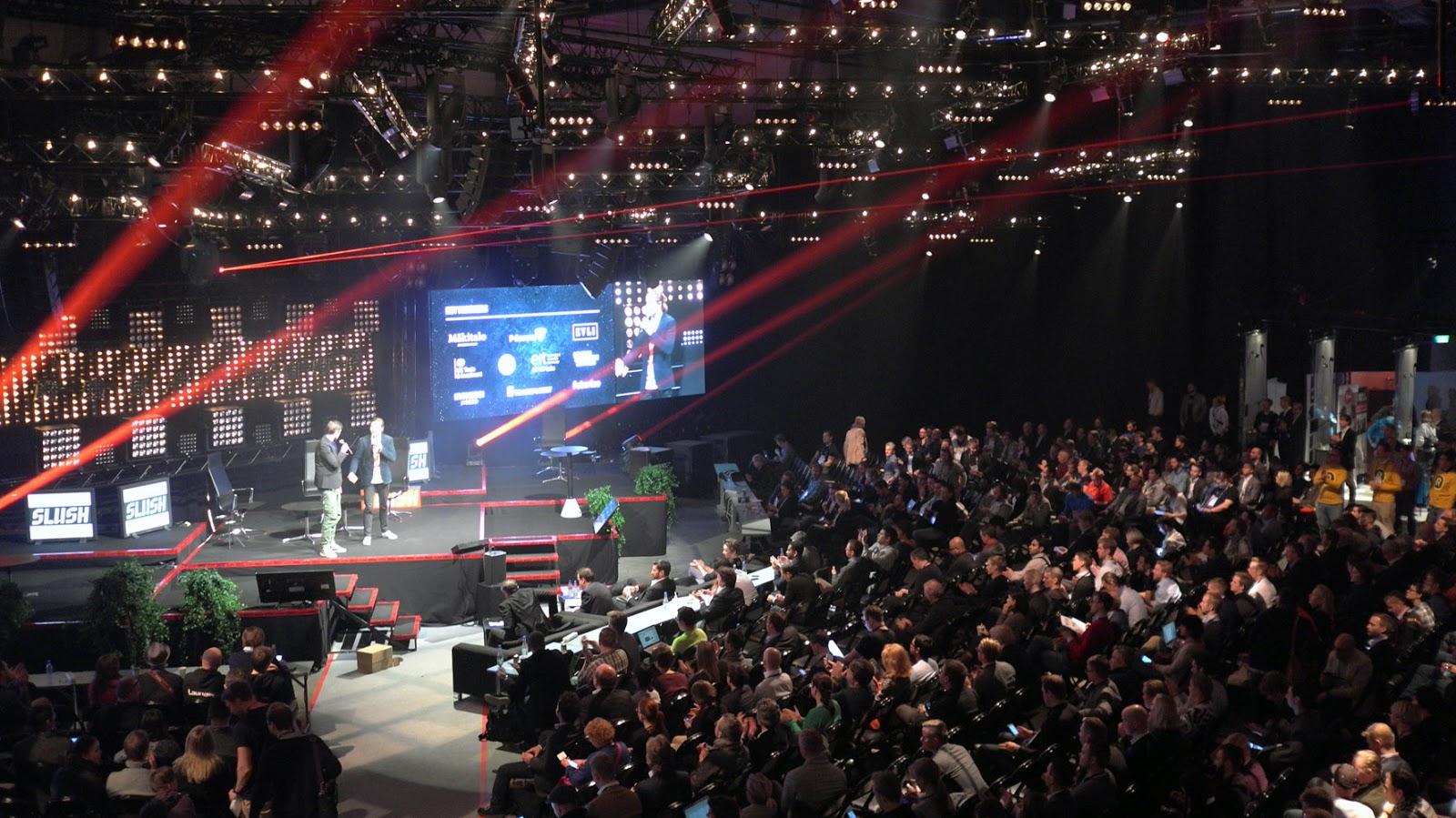 It's also a great place to meet with other game developers and entrepreneurs as it brought together a lot of the developing talent here in Finland and because we live so far from the capital area we don't get the chance to talk with them so often. Meeting these other developers can be crucial for a small studio like us as you never know what might happen and sometimes something big can happen just for being at the right place at the right time.
We were armed with a little laptop, the trailer and plenty of business cards. We also showcased the trailer at the biggest IGDA gathering of Finland which was held a day before Slush. The reception for Ancestory there was really good, and we also got a lot of valuable feedback on how to improve the game. People like the graphics and the art style of the game even though it's still heavily under development and they were also impressed how fast we were able to develop the early alpha version. Majority of the people wanted a chance to test the game out by themselves which encouraged us to plan an alpha testing for the future.
The Rest of 2014
We are currently tying up some loose ends so we can focus completely on developing Ancestory next year and also moving into our own office so the development will be a bit easier and faster. Until then, have a very happy holidays and happy new year!