So today I've reached a big mile stone - the Republic Galactic Conquest is very nearly completed! The maps have been chosen, the planet layout has been built, and last week I did a dry run to check for any bugs or other issues, and have spent the last few days resolving those. The majority of what is left to do is localizing, as well as adding in some additional support for Side Mods (more on that later...)
Highlights
As I've reached this stage, I thought it would be a good idea to cover some of the features of this GC mod, including the new features not seen in its forerunner, Absolute War (which can be downloaded and played now here):
First, the Clone Wars era GC is going to have a new set of planet maps compared with the GCW era. There will be some maps that reappear in this era, as I thought they were just too good not to include.
There are currently 30 planets making up the CW era, which is down slightly from the 38 of the GCW era but still makes for extensive gameplay.
All planets are going to have unique custom models, unique custom camera angles, and unique custom fleet positions over the planet models which work correctly (i.e. you only see them when yours or the enemy's fleet is over that planet). Examples of these can be found in the pictures for this mod.
The planet models will be in HD quality. There will be an additional download option to increase these to 2K. I've made this separate to reduce the size of the download, so only those who wish to increase the graphics can do. For most, there won't be a huge visual improvement as they still look stunning in HD, and I didn't feel it necessary to increase the download size.
All maps will feature AI heroes, including many mod heroes. The REP side features a roster of 17 hero characters, while the CIS side has 12! I've made strides to increase the AI heroes intelligence a little, for example reducing the amount some CIS heroes rely on force lightning.
All maps will feature custom 'Absolute Battlefront' loading screens, except for stock maps.
Most maps have had a rebalancing of the AI to increase difficulty slightly, to make it slightly more challenging without becoming frustratingly so.
These are just some of the highlights, with more secrets to be found during the gameplay.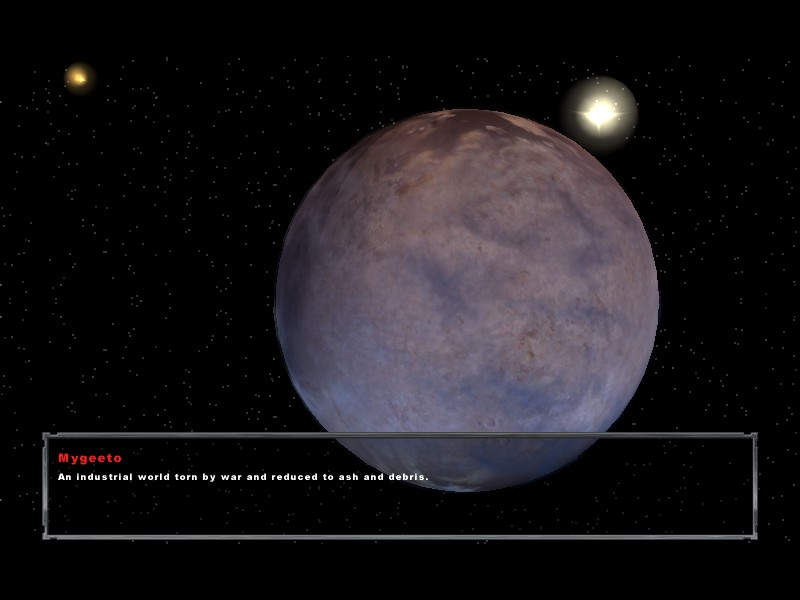 Supported Side Mods
Upon release, the Clone Wars era GC will support TWO OPTIONAL side mods. You will be able to play with the game's standard 501st models, or if you prefer, you can play with either of the following:
Harrisonfog's Improved Sides Mod 2.1 + Skin Changer BETA
Benoz's Clone Wars Era Mod v1.0
If you have either of these mods installed, the factions on each map will change depending on the environment. Additionally, the Clone Wars Era mod features additional unit types, which will be purchasable on the units page of the GC like normal units, but will ONLY be available if you have the mod installed. In terms of progress, the improved sides mod is fully installed and working well, while I still have to introduce the CWE mod to many maps, which will be my next task later today.
GCW ERA SIDE MODS: The Improved Sides mod will also be supported for the GCW era, but so far this is the only planned side mod to be supported. If you have a side mod you'd like to see supported, get in touch, and if it's popular enough, I'll see what I can do.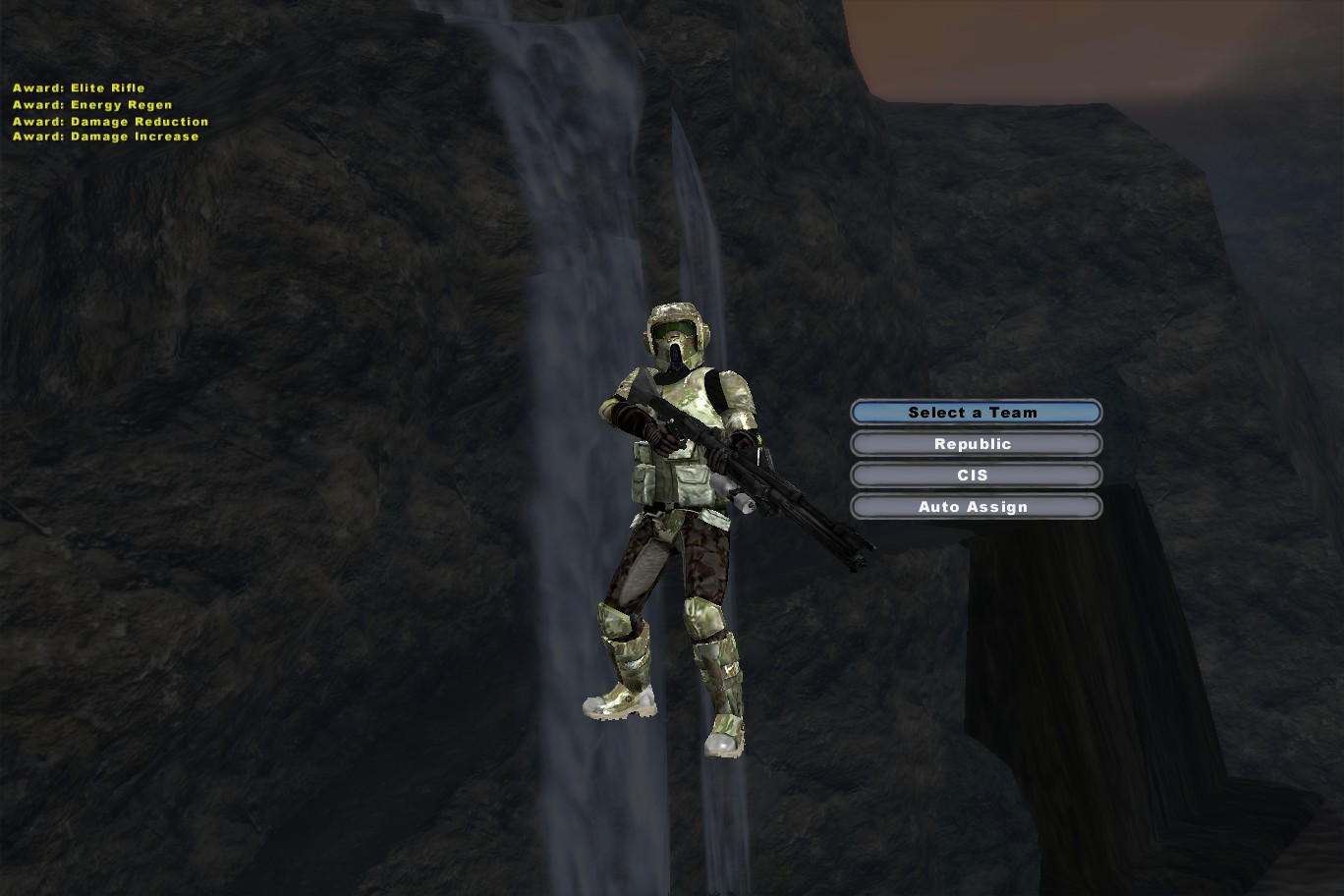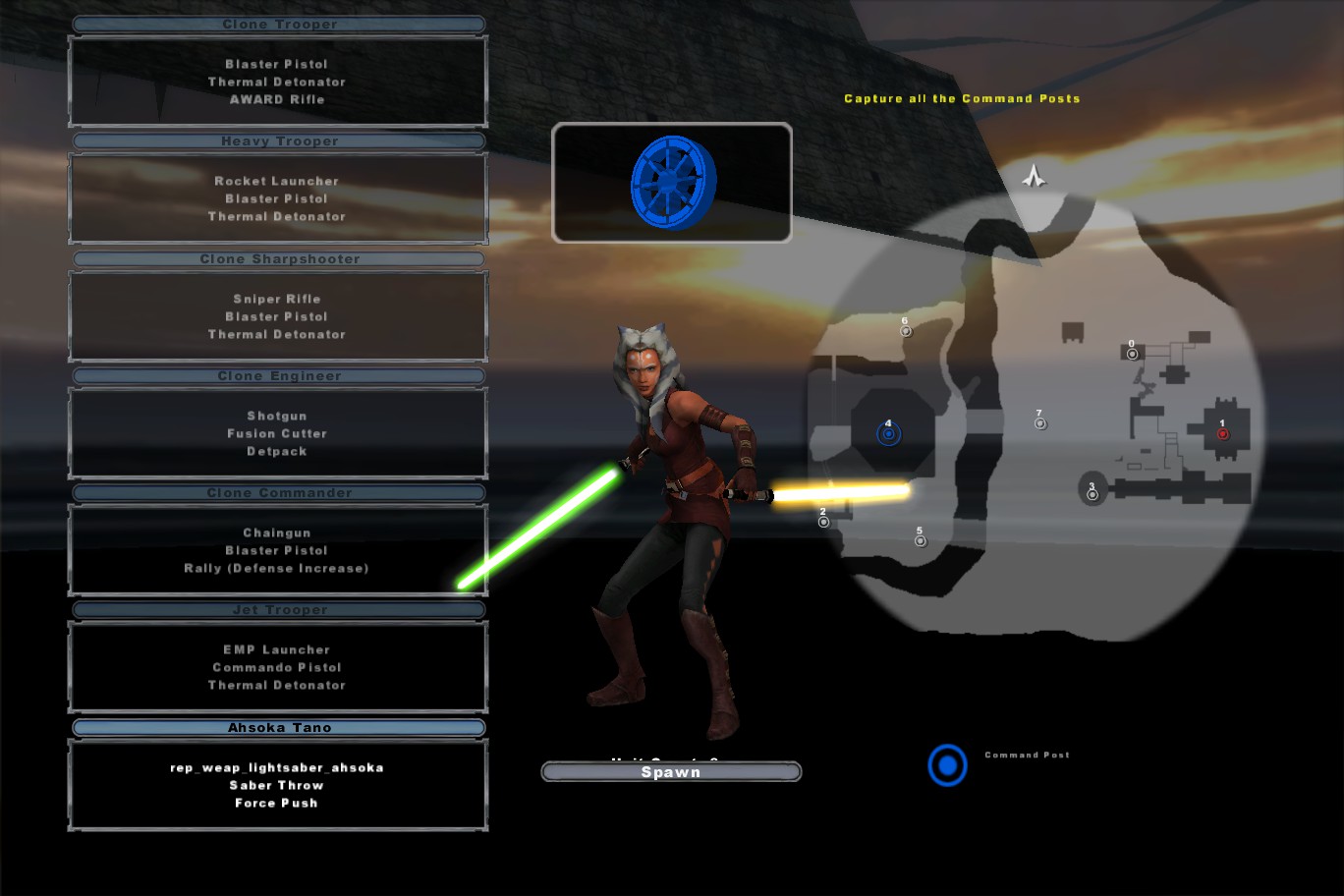 What's Next
I'm going to try to do more of these updates going forward. Trouble is, they take time to write, which is time not spent working on the mod itself. So I'll only do them every so often, to try to get some user feedback or if there's an exciting update.
After the CWE mod has been added, the next stages will be as follows:
Write the Galactic Conquest, and other accompanying scripts, for the CIS version of the map.
Localize everything!
Format the credits list of everyone that needs crediting for this mod (and that's a lot of people, it may take some time as I really don't want to miss anyone).
Do a Wet Run of the CIS version to make sure it's ready for release.
Then time to move back over to the GCW era mod...
Write improved scripts for the GCW era.
Additional crediting.
FULL MOD RELEASE!!!
I'm intending on releasing both parts (the CW era and what is essentially the V2.0 of the GCW era) at the same time. I believe I'm still on track for a late June release as I'd hoped. The major brush strokes of everything has now been completed, everything that's left is detailing, which is important but takes up a lot of time.
As far as I have been able to tell, this is going to be the largest scale, best functioning Galactic Conquest mod ever released. This was never my intention when I first started working on it a year ago now, but as I've learnt more and more about Battlefront 2 modding, I've rather let myself get carried away!
So, what do you think? What are you most excited about for this Galactic Conquest mod? Is there anything you want to see featured? Let me know in the comments below!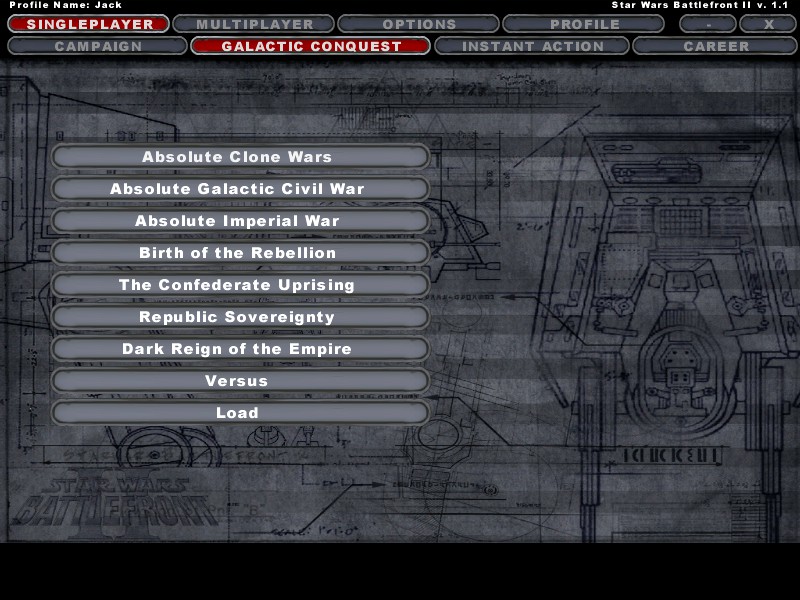 GC Names TBC, are likely to change.