Hello everyone!
Today the first sound effects have been added to the game, even if many others are still missing.
This screenshot shows the current main menu. It's not very appealing and I have to redo many things, but it works.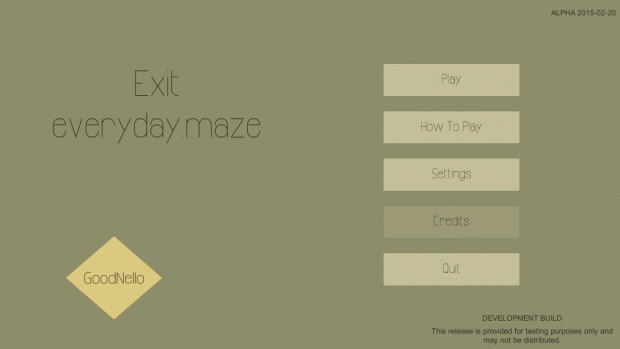 The "Play" button let's you choose the game mode you want to play, even if in this alpha only classic mode is available. The random generation works and currently generates 20x20 mazes. I'll talk about the game modes in a future post.
The "How To Play" button opens a panel where controls and the objective of the classic game mode are explained. As now, controls are not very intuitive and might be tricky to get used to them.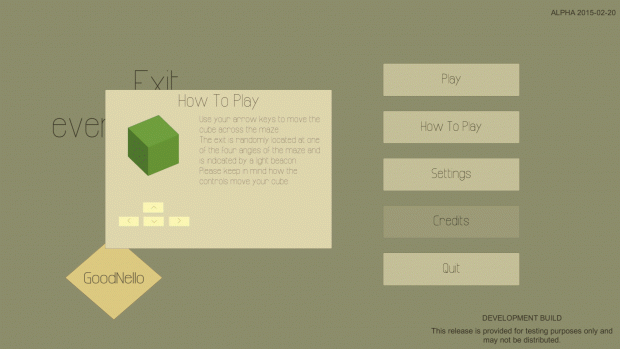 A new addition are buttons for touchscreen devices that can be enabled in the settings. They replace the keyboard for the movement so you can play from your tablet.
There's a bug afflicting the controls (both keyboard and touchscreen) that let the cube move across the walls if two or more inputs are given simultaneously.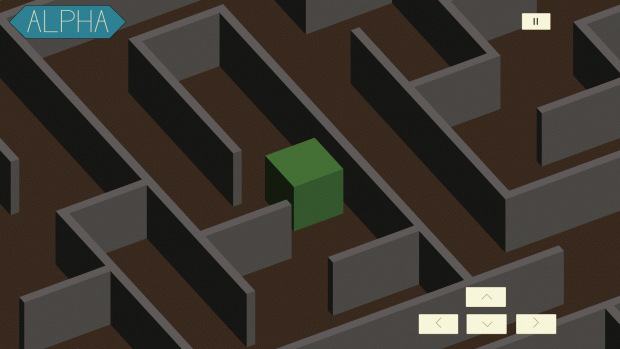 Exit is still not ready for public testing. I just gave the game to some friends in order to start getting feedback from them.
See you next time,
Nello