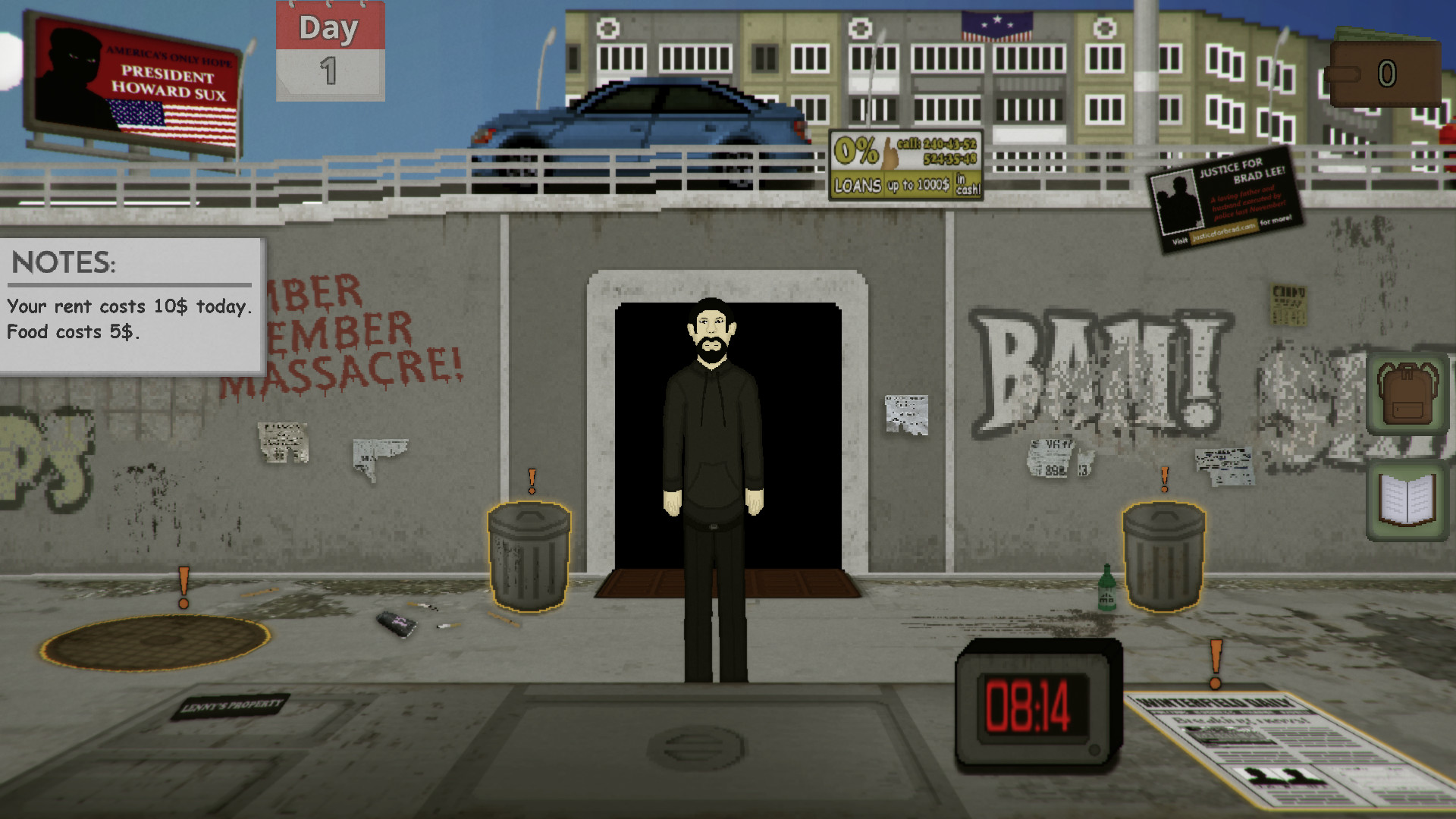 Hey, guys! Update 1 is available now! The goal of this update was to address the potential issue some players could encounter while adding some new stuff and fixes along the way. Early data showed that players who started Story Mode without completing the tutorial first could miss some important features like skipping customer's walk and speeding up character's speech, which could tarnish the experience for those who don't like slow gameplay style. To address that I decided to add the notification before starting new game, add some new notes in both Story Mode and Tutorial, and rearrange some pages in Reference Book. I hope it'll add more clarity to how things work in the game.

Among other changes:
New item - whiskey.
Some new character clothes.
New customer lines.
New propaganda from Fred Tomato in Survival Mode.
Additional optimization and small fixes here and there.

If you have any suggetions or bugs to report, you can visit these forum threads:
Steamcommunity.com
Steamcommunity.com
or just post a new thread on forum.
Your feedback is important and greatly appreciated!

The current plan is to polish, balance and expland on the current version until gameplay formula fully works and then finish the rest of Story and Survival modes.

I hope you'll enjoy your first stay in Winterfield! More to come.
10% discount ends in just 26 hours, grab it while it's hot!