Update #1 2014-10-16
Majors Updates:
The game now use Gloom post-processing filter to render itself. Here is the result: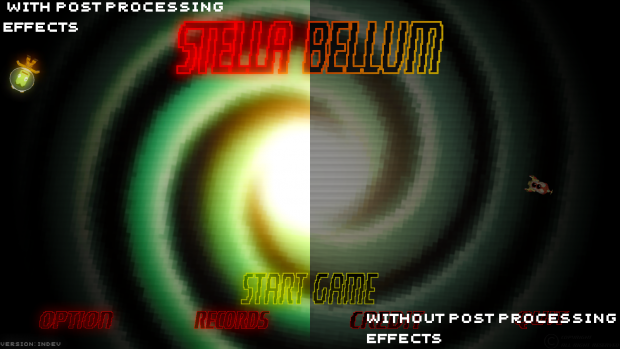 Small Updates :
Big rocks now randomly flyby in the game area: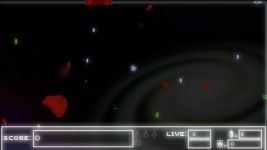 Black holes will attract your spaceship, Guess what happen If you hit them.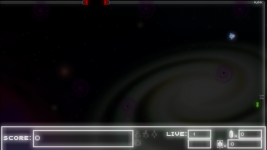 Debuging:
Minor bug about the pixel-perfect collisions with some entities are now fixed.
Next goal(s):
Particles management