Albert is a ghost currently stuck in between life and death, which means he can still interact with the World. As already seen in the previous article Albert can interact with one touch objects, such as light switches, record players and radios. He can also interact with more complicated objects such as the piano, where Albert will play a song from his memory.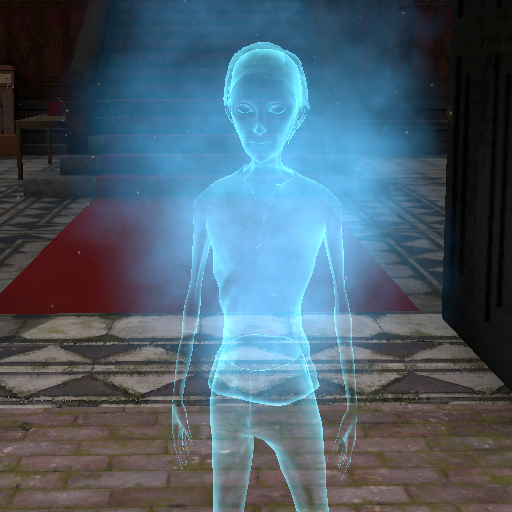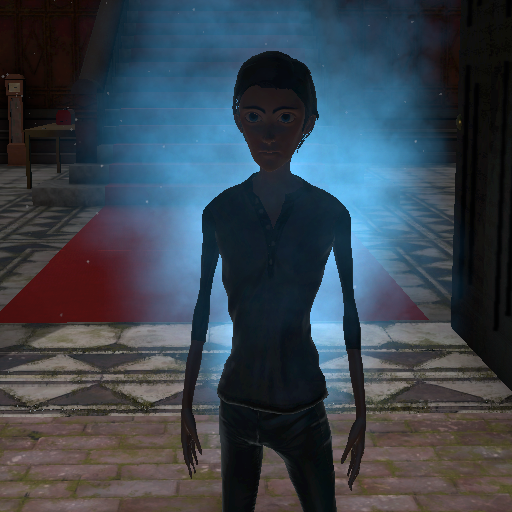 Albert's interactions are limited however and will cost Albert energy known as Spirit Points (SP). One touch objects will cost a set amount of SP, but when an object needs continuous interaction from Albert i.e. the piano, it will cost a set amount of SP and an amount per second of the interaction. Therefore the player must carefully choose which objects to interact with. It is also important to note that Albert does not have an inventory as he is incapable of holding onto objects.

Future plans for Albert's abilities include a skill tree, where the player can acquire Spirit Powers, such as teleport, throw objects and even possession of humans/animals, that will help the player get rid of the workers.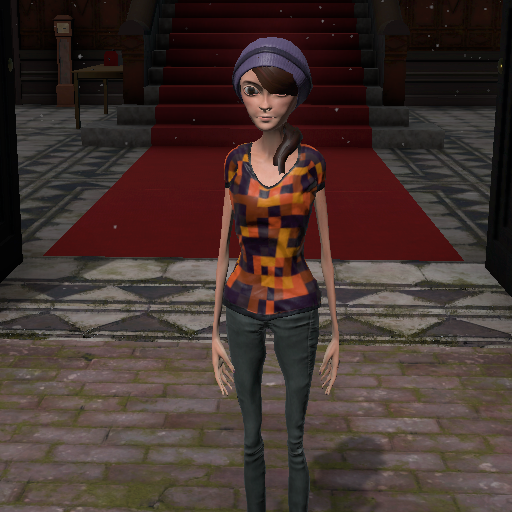 Unlike Albert, Mya is alive and well which means she can do the things that Albert cannot. One of these is to have an inventory (in the form of a rucksack). Throughout the level the player can find objects (tools, food etc) lying around or in containers (or chests). Mya can then use these objects against the workers by sabotaging either their work tools or their break items.
The player must be careful as Mya can be caught by the workers, who will eventually call the police! The player must use the level to their advantage. Mya can hide behind curtains, under tables and even in the fireplace. She can also use the basement as a way of bypassing the workers and to get to unreachable rooms. However the player must first find a way of opening the entrances to the under floor in order to use it.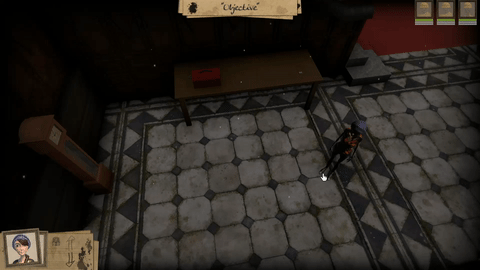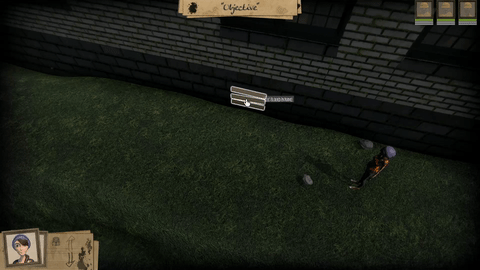 This update was a quick overview of the two main protagonists of the game. The next couple of updates will focus on the AI and how you use Albert and Mya's abilities to affect their emotions to get them out of the mansion.