We've been quite busy for the last couple of months designing and implementing this big update, and now we're eager to share it with you! The update introduces many new elements to the game.
Tomb of the Warlords
We have a new map with a whole new cooperative mode: it's a mission co-op where players from both factions can join and play together side by side. Up to 4 players aim to unveil the secrets of the "Tomb of the Warlords", a dungeon infested by tons of spiders. In this game mode the players choose among five roles with special unique abilities:
the Specialist (a pyromaniac guy supported by a swarm of Guardian drones)
the Psyonic (a swift and vicious assassin able to cast some Ancient powers)
the Xenobiologist (a man of science, who can heal the team and freeze opponents)
the Tech (provides energy and deploys Ion turrets)
the Juggernaut (a concentrate of destructive power, slicing spiders with the Plasma Sabre is his speciality)
Here's a gameplay video for this new map. The sound track of this video is an original work realized by Zeu5, who also created the other tracks for Blaze.
Hack minigame
In order to enhance the game experience and the challenge, we have introduced a new system to hack doors and open supply drops.
The player have to drive the power beam across a circuit and reach the end node (upper-right). This is tricky because some special nodes require 2 powered inputs to propagate the signal. These puzzles are randomly generated with varying degrees of difficulty, so every match is different. Although there is no time limit to solve it, you'll have to do it fast because the Horde doesn't wait!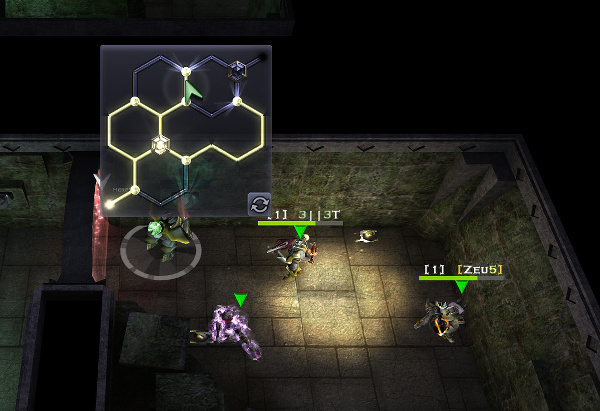 Missile Launcher 2.0
We have redesigned the primary fire of the Missile Launcher, in order to be more useful in the general case. In place of the old dumb unguided missile, it now launches a volley of Mosquito missiles in a parabolic trajectory. You can safely use it from the backlines, because the missiles will fly over your allies and hit the targets in front of them.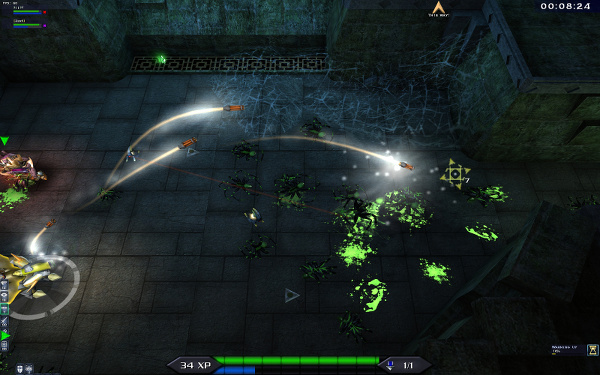 If you find our game interesting, just vote it here on Indie DB, on STEAM Greenlight and play BLAZE on Desura!
If you don't have Desura, you can request a key through this form.
Cheers
iotaca team :)