Grab the latest build here and join us on Discord for our next public playtest Monday 4/24 at 7PM ET.
Update Notes
As mentioned in our last update post, a new tool has been added to the game: Spyglasses. Like all other tools, it can be found and placed on a ship in cabinets. When equipped and activated, players will be able to massively zoom in their view. We're hoping that this makes sizing up enemy vessels an easier and more valuable part of gameplay.
Another type of rigging has been added to the parts list. This new type of rigging has a railing at one end for a simple transition into flat deck ships.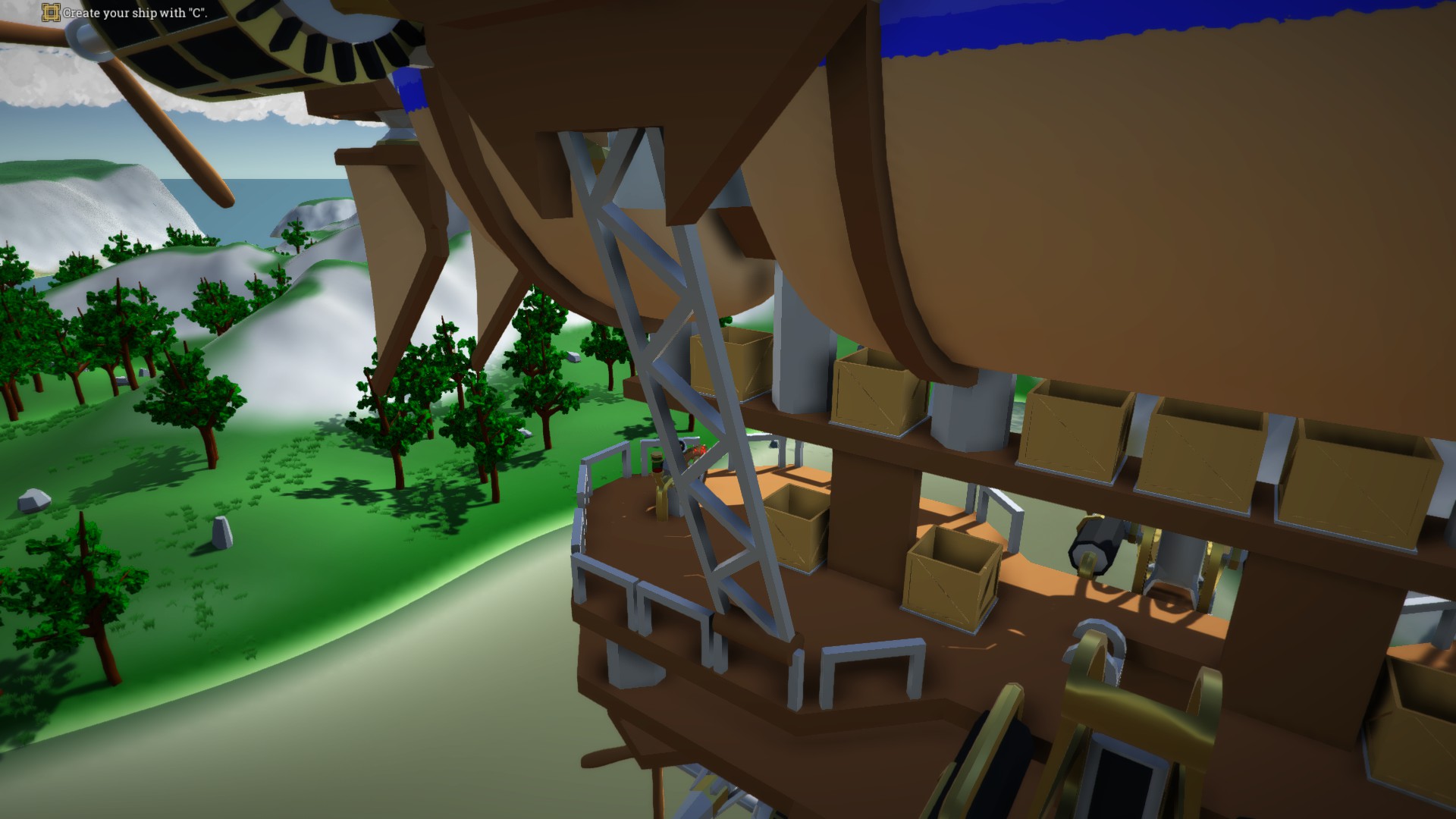 There has been a major quality of life improvement to the game with faster ship verification. Ships will now be able to verify 20x faster and greatly reduce the wait time for players when they load into the deathmatch lobby server.
We also have made some small balance changes. Revolvers have their damage increased from 20 to 30. Since the addition of the carbine, revolvers have felt too weak. The lack of an accuracy penalty while moving wasn't feeling like enough to make this tool viable so we decided to increase its damage. Further buffs may come but we want to see how effective this change is. Boarding axes have also had their damage increased going from 40 to 60. Again the addition of the carbine and its ability to damage a ship made the axe feel too weak for its role. Combined with its current armor penetration, the boarding axe has a very clear advantage in close boarding action and damaging ships.In the same vein of crispier text from last update, the crosshair has a new look. The new crosshair is sleeker and less obstructive to players' vision in combat.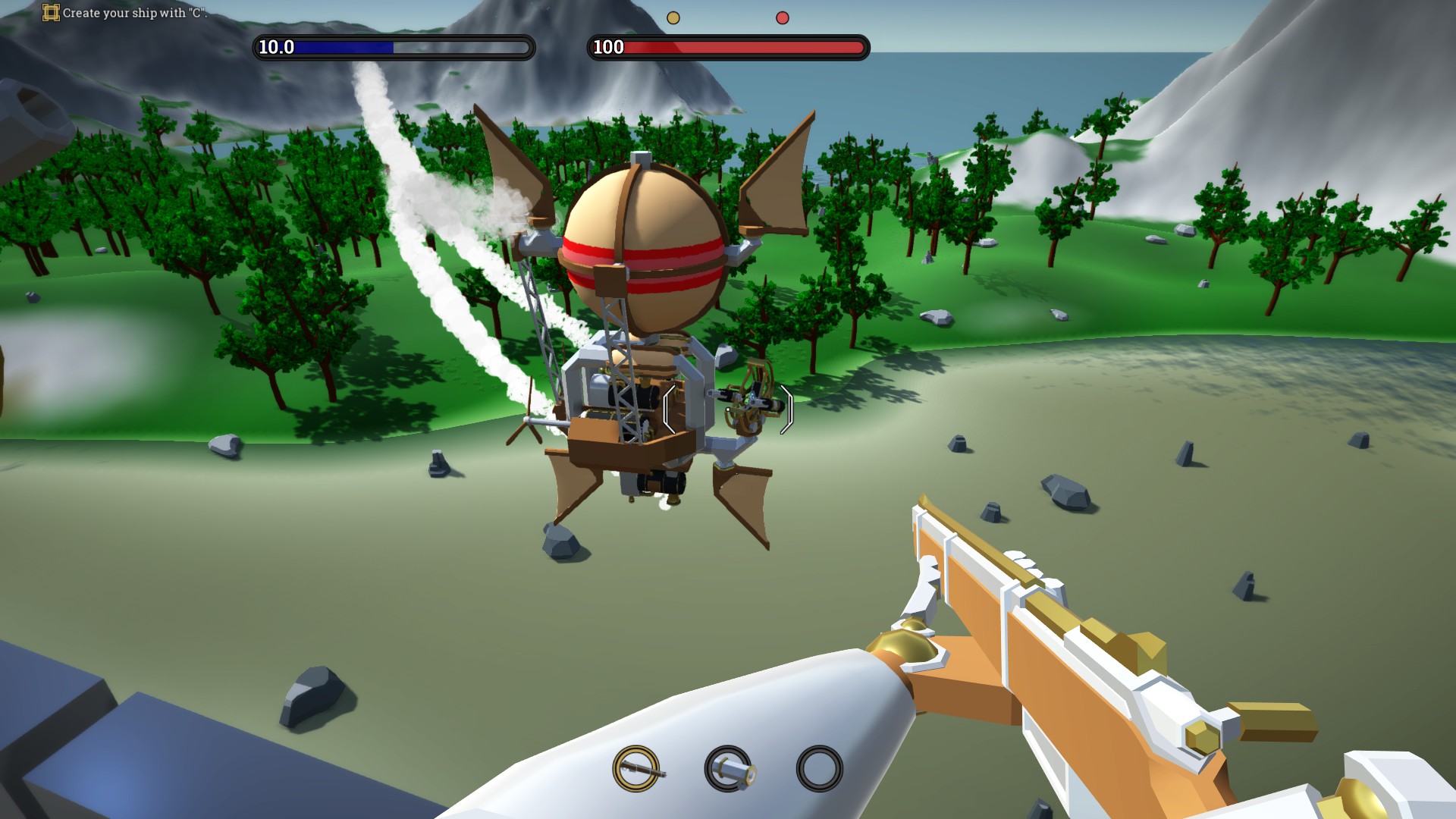 The hangar has some changes as well. Part stats now display more information, including a firepower score, which makes it easier for players to plan out their ships. Pressure draw is broken down for hybrid components like turrets and the dragon tail. For example, cannon turret pressure draw is listed as 20/100/100 instead of a flat 220. This translates into 20 draw when a player is in a turret and 100 while reloading each cannon. Lift and weight changes to lift capacity and mass respectively. Stats show in the inventory, hangar display board, and deathmatch lobby are uniform.
We're excited to see how these new features and changes affect the game. If you'd like to test these change with us you can enter deathmatch to join our next public playtest Monday 4/24 7PM ET.