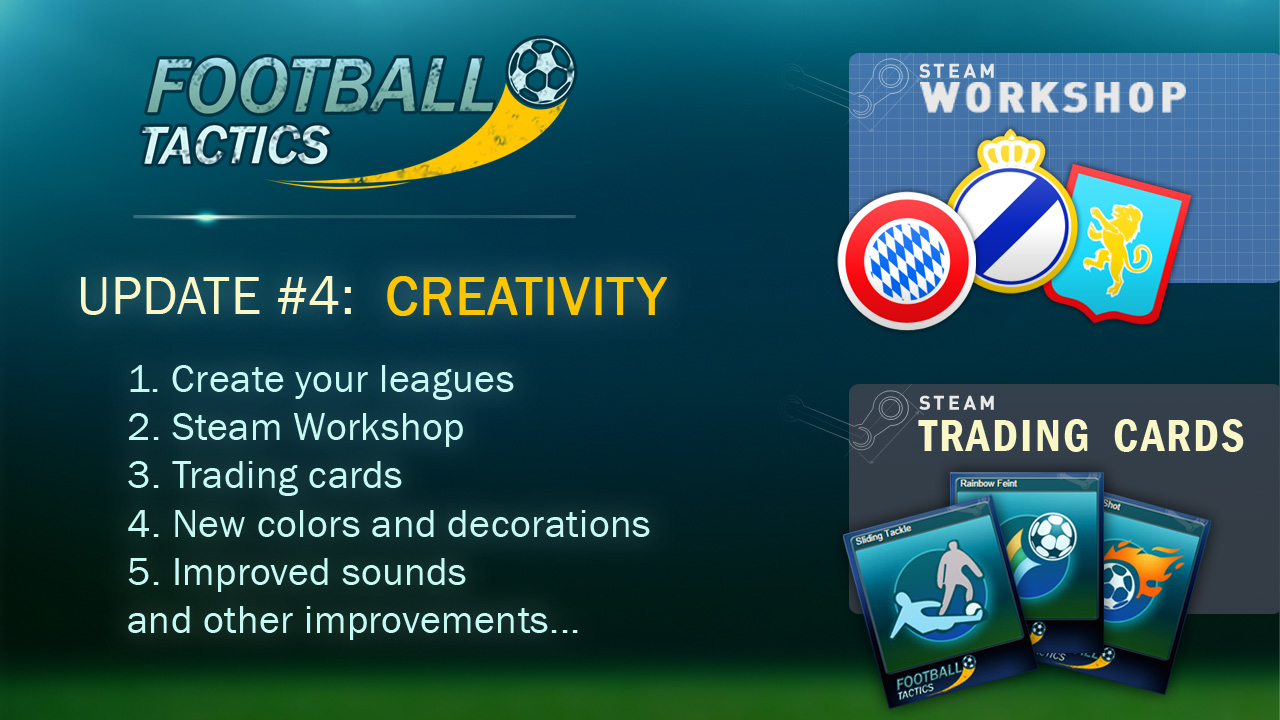 "I believe the target of anything in life should be to do it so well that it becomes an art." - Arsene Wenger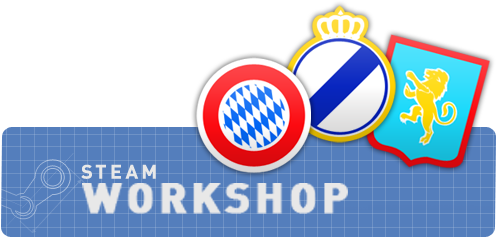 We call this update "Creativity" because it gives you the tools for editing and creating the leagues, teams, kits, and logotypes. We even added two new colors and bunch of new logotype elements. You will easily be able to share your leagues with other players through Steam Workshop.
Read this short guide to know how to edit the leagues.
When creating new things isn't for you, check out the leagues, other players uploaded to Steam Workshop. Subscribe to the league, start a new campaign, open modifications screen and select the league you have subscribed.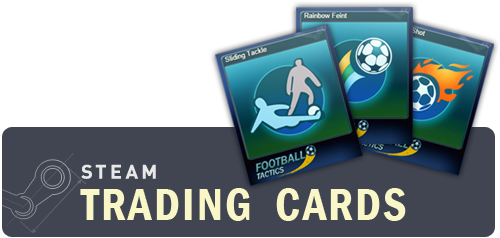 For those, who like collecting things, we added support of Trading cards. Collect cards, craft badges, earn XP points, get backgrounds and smiles for your Steam profile. More information about Trading cards you can read there.
We wanted the badges, backgrounds and smiles were as much "football-y" as possible. So if you want your Steam profile to show others that you love football, you'd be able to do this with the badge and backgrounds.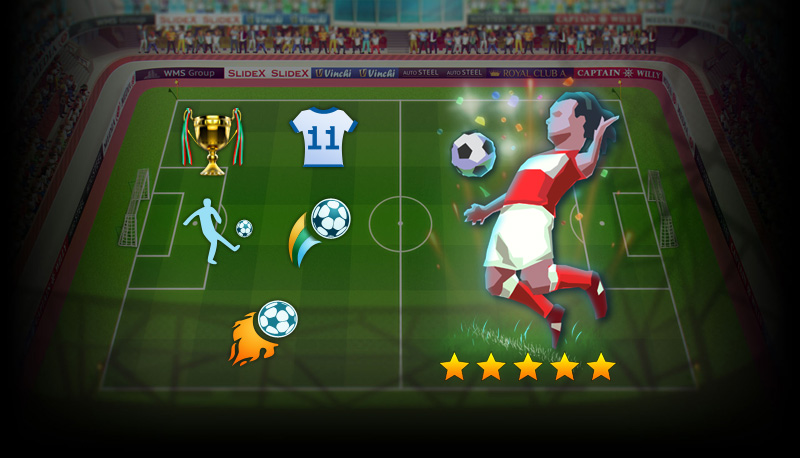 Except these cool features, we fixed bugs and made few neat improvements. You can read about them in the full feature list below:
NEW FEATURES
Added Leagues Editor
Added support of Steam Workshop
Added Trading Cards
IMPROVEMENTS
Now you can see the information about footballers in a match by just hovering cursor over them (earlier you had to press and hold the cursor on the footballers)
Now the lowest time footballers can be injured is 1 day (earlier it was 2 weeks). While he is injured, his stamina is 20% (earlier it was 10%).
Now in windowed mode you can play the simulation and watching mode in the background.
Changed sounds with the files of much better quality
FIXED BUGS
Fixed bug with the injury time which could randomly change after a match
Fixed bug with disappearing a sound in a match