Hi everyone, in this update, the step-by-step tutorial of logic mode has been added, in this tutorial you will learn the basics of logic mode and build an autonomous car to complete a small track.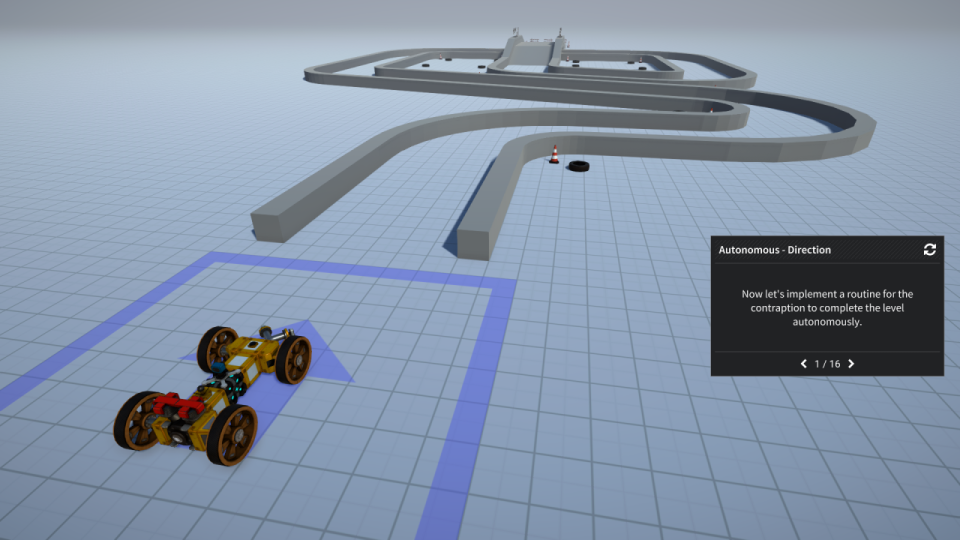 For some blocks, new inputs and outputs were added to facilitate their control in logic mode. For example, the steerable block now has an extra input where you can control your entire movement instead of having to use the two normal inputs for that.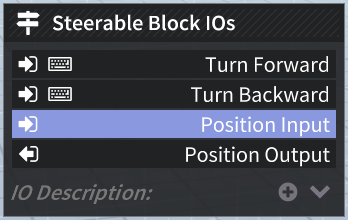 The "Operation" instruction was also added in logic mode, where it increments a configurable value in a block/axis input according to the selected operation type.

In addition, the buzzer block was added, this block emits a buzzing sound that can be triggered by a key or controlled in logic mode.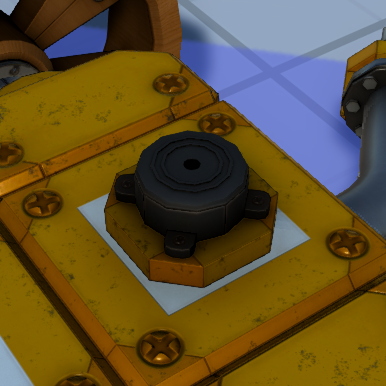 Finally, a problem that was setting the game's graphic quality to the lowest quality was fixed and the possibility of changing the graphic quality between "Low" and "High" was also added in the options menu.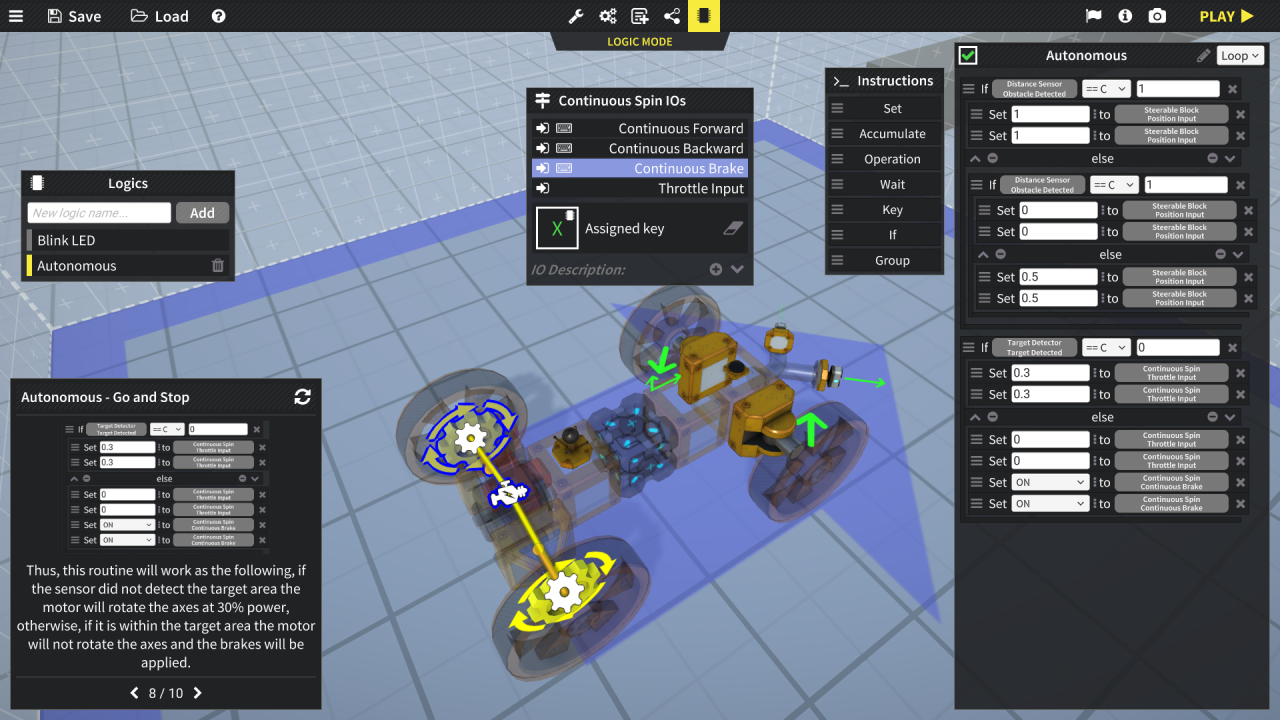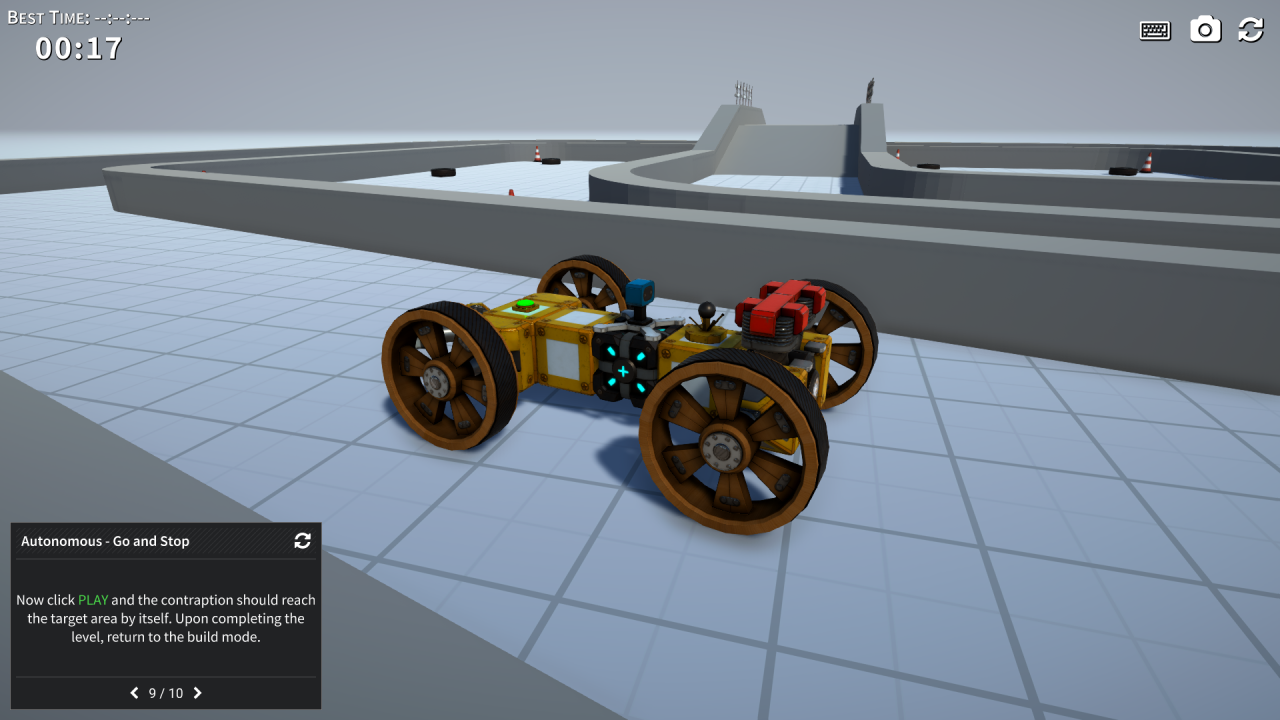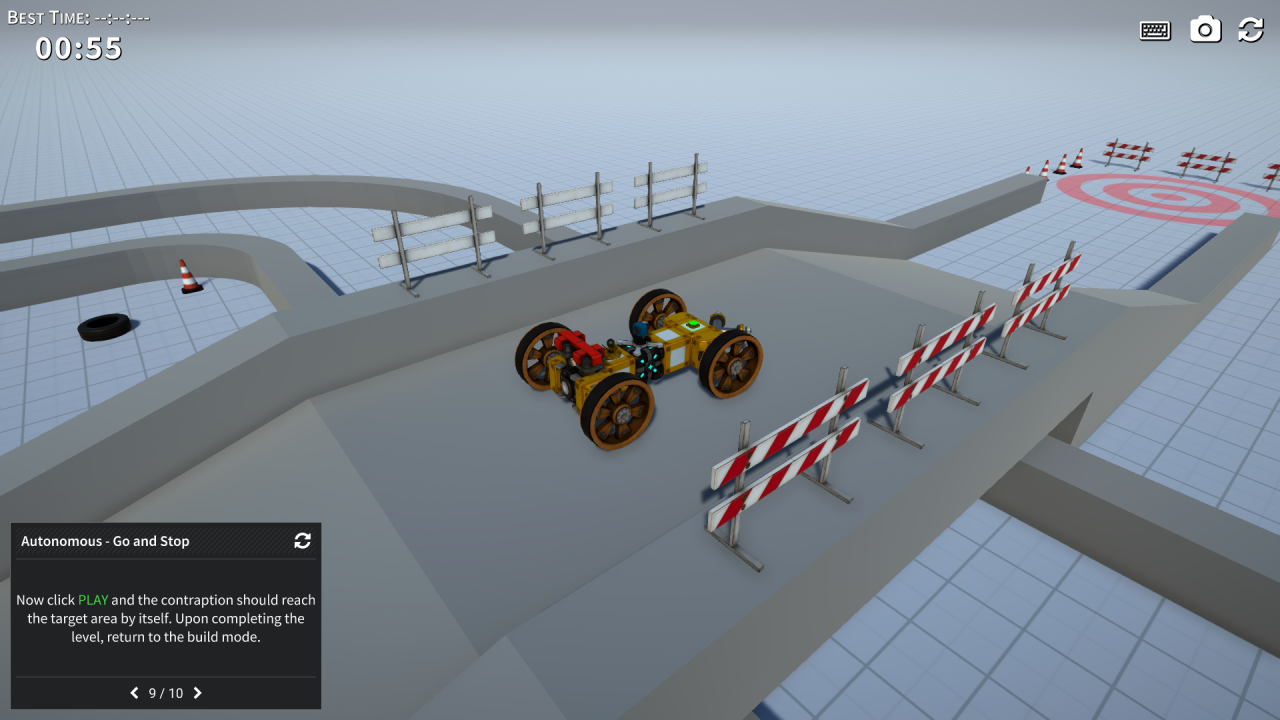 Social media:
Be sure to follow the game's social media, where you can stay informed, send suggestions, seek support and share anything interesting related to World of Contraptions.
Summary update note:
- Added buzzer block.
- Added step-by-step logic mode tutorial.
- Added new inputs and outputs in some blocks for easier control in logic mode.
- Added instruction "Operation" in logic mode.
- Modified the instructions that contain subgroups of instructions to save the state of the subgroups show/hide buttons.
- Added the option to change the graphic quality of the game.
- Fixed problem with graphic quality being set to the lowest quality.