I added a short video yesterday. The video was taken from the second level of the mod and gives a glimpse of what the city looks like.
I've been busy working on the two new levels and I've also been refining and adding new elements to the old levels. Things are going well.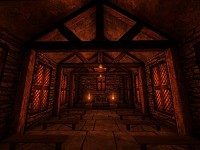 I'll be adding more screenshots next week.