Update 0.1.2
This update adds 4 new factions, removing USA from North America. The factions are:
Caesar's Legion
New California Republic (NCR)
The Institute
The wasteland
Ceasar's Legion -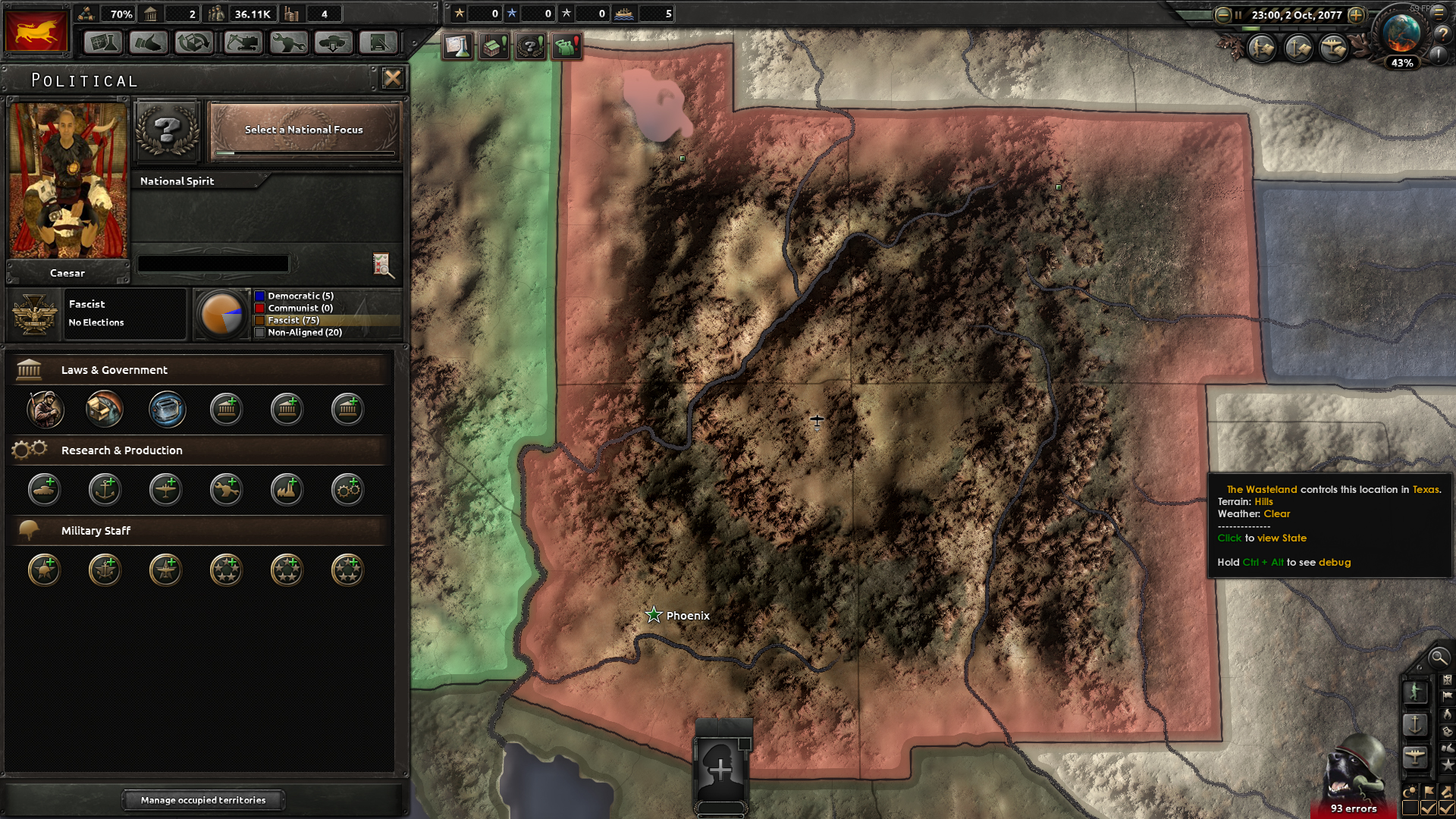 This is the political tab and states controlled by Caesar's Legion. I have made them fascist for the time being, but I am working on custom ideologies that will make the factions more true to lore. At the moment they don't have a national spirit, but I am working on one and it will be in the next update. The states are not completely true to Fallout, but that will all change when I customise the states and what provinces they have.
New California Republic -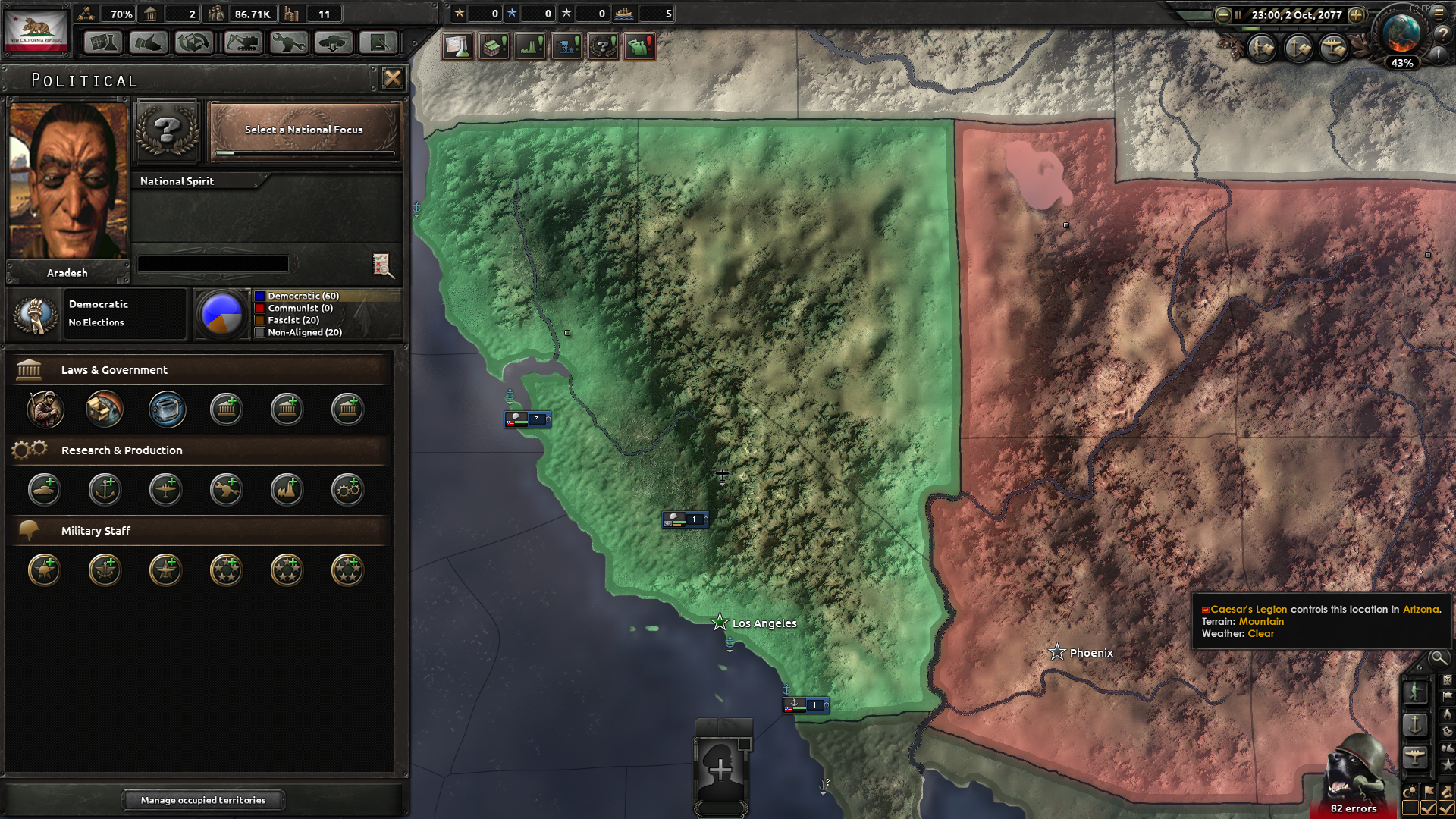 Like Caesar's Legion, this is the political tab and states of the NCR. As previously stated, I am customising the states so it looks more like fallout, but for now this is the NCR. I haven't begun work on their national spirit yet as I'm still deciding on how I can make it unique to them. If you look at previous screen shots, you will notice that the BOS controlled this state, that has changed. I am thinking about giving the BOS the HQ they have but HOI 4 mechanics will mak it difficult, no suply will reach it and troops won't be able to defend it so I'm giving you, the community, the choice.
Wasteland and The Institute -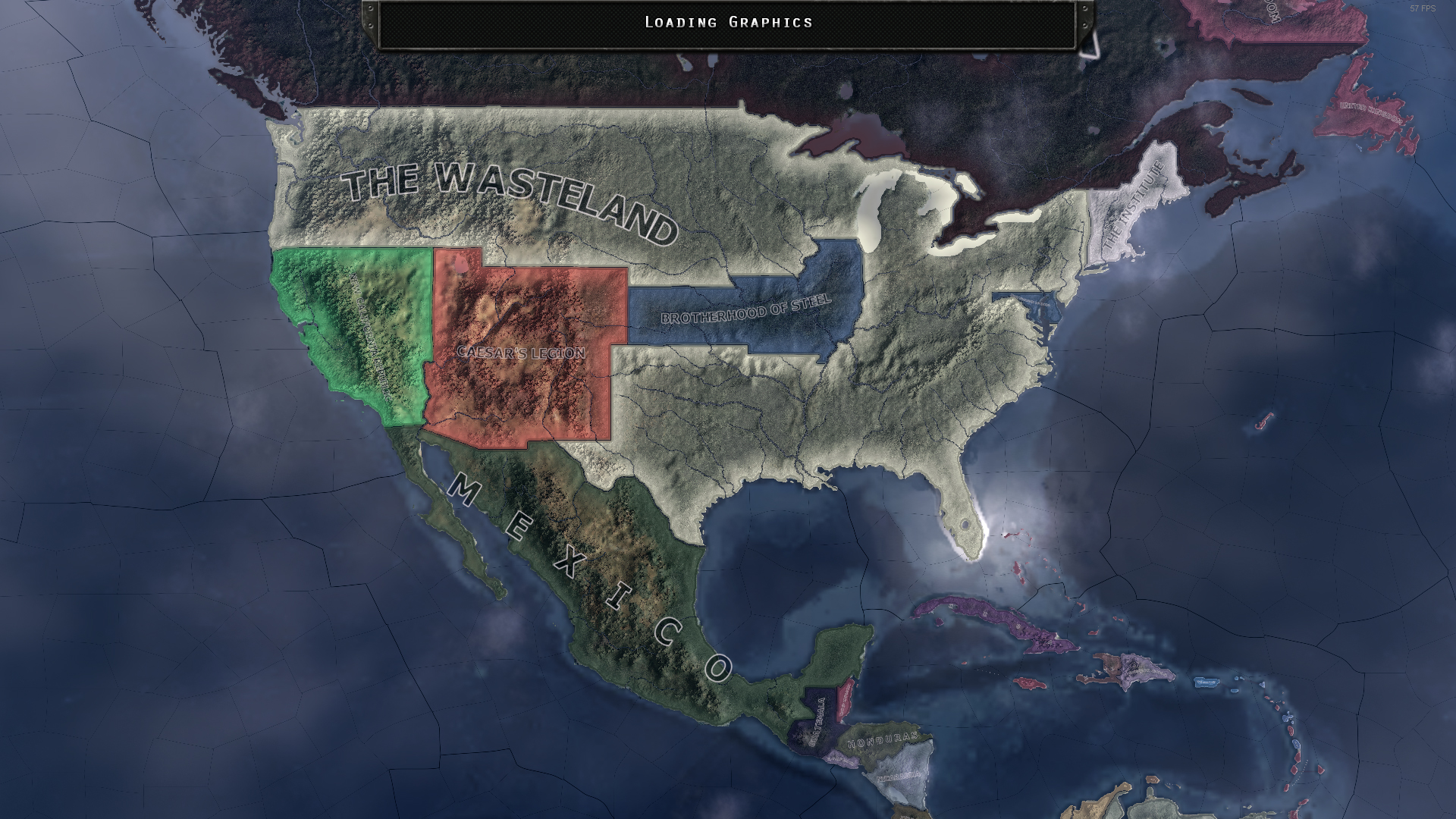 The wasteland and the institute are mainly place holders (They will still be in the mod). Currently, the wasteland is any state a faction doesn't control, but when I edit the states, the wasteland will be filled with more factions. The Institute currently controls all of New England, which isn't correct. New England will be cut into smaller chunks for the Minutemen and The Institute, and will be seen as the commonwealth.
The following should be done next week:
At least 1 national spirit for each faction
National focus tree for NCR
New tech tree
Divisions for each faction
Edit to states
New factions
A mystery...