Hello everyone! Today we will talk about the additions and changes brought in this update.
To start here is a picture of a fight or I added arming the enemy.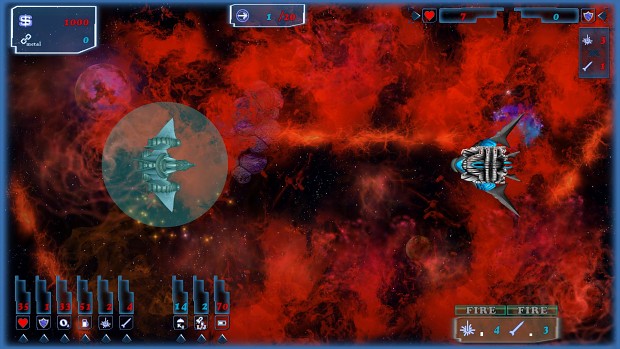 You see at the top right (under the shields enemies) I add arming enemy. This will tell you the number of damage you'll receive if you get hit. Each fight will be different because the values are randomly generated each fight.
Which brings us to the second image.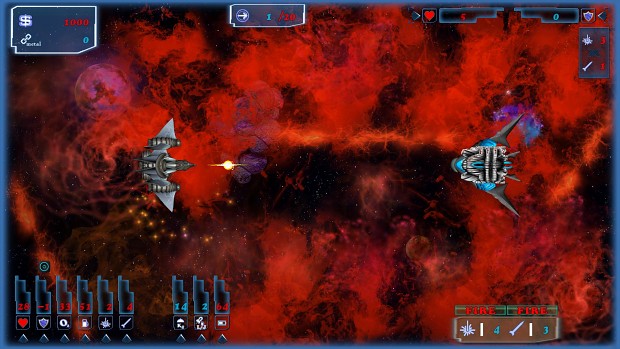 You can see the bottom left (our shield) which has the value "-1"I explain to you.
"Our basic shield is
" = 1 ". The enemy at a laser power of" 3 "When the laser affects our shield he takes "3 -1" our shield. ("-1" Is the energy absorbed by all the shields) This gives an attack that takes away "2" shields points.
So the final calculation is
"1 (shield) - 2 (laser etched) = -1"
The shield reactivated if you have minimum 1 shield. (It automatically recharge over time or you can re-enable it manually but it will cost you extra energy.)
This means that if the enemy at a laser power of "1". It will not pass through the shields because:
"1 (laser power) - 1 (Shield Absorption) = 0"
And so the final calculation:
"1 (Your shields) - 0 = 0"
The calculation is not very complex, you quickly understand once in.Regarding missiles, shield will not absorb damage.So in this case the image:
"1 (your shields) - 1 (missile power) = 0So you lose 1 point shield.
The shield only absorbs damage from lasers.
We will now move quickly to changes on the interface of random events and awards at the end of combat.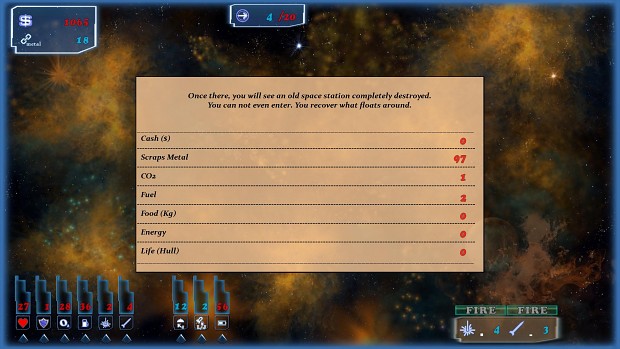 Introducing the new interface of random events.
Introducing the new interface, the end of combat awards.
As you can see there is not much difference between the two interfaces.
I also created other maps that are operational in the game.
Here is the end of this update. I hope you enjoy the content, I remain at your disposal for any questions!Soon for a new update.